Hessea speciosa Snijman
Family: Amaryllidaceae
Common names: coconut umbrella lily (Eng.); sambreeltjies (Afr.)
Introduction
A striking, small, bulbous plant with rounded heads of white or pink, coconut scented flowers in autumn, found in southern Namibia and the Northern Cape Province of South Africa.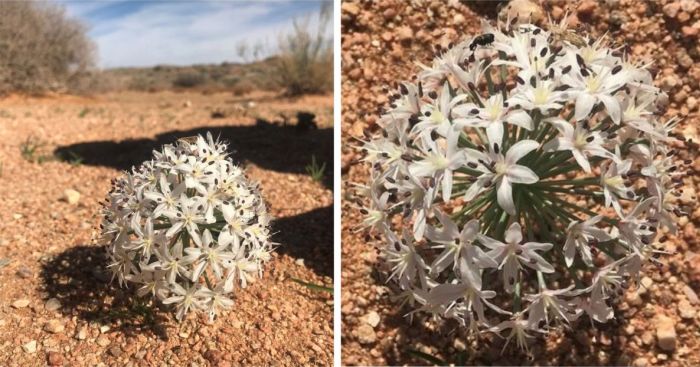 Description
Description
Hessea speciosa is a small, deciduous, bulbous geophyte. It has a small, deep-seated, almost globe-shaped bulb, with a diameter of 25–60 mm, and a long neck, which can grow up to 170 mm long. Two leaves are produced; recurved, strap-shaped, up to 120 × 6 mm, glabrous, dark green and flushed with red towards the base. The leaves are absent when the plant is flowering.
The flowering time is in autumn, from late March into May, when this species produces a somewhat spherical inflorescence, 70–120 mm wide on an erect scape, 60–160 × 3–5 mm. The inflorescence is made up of many (20–65) outspreading and star-like flowers, of white to delicate pink with deep pink or greenish median stripes on the under surface. The flowers have a deep coconut-like scent. The tepals are outspread, 8–15 × 2–4 mm. The perigone tube is very short, 0.25 mm or less. The pedicel is straight, 20–50 mm long. When these flowers age, they become light brown.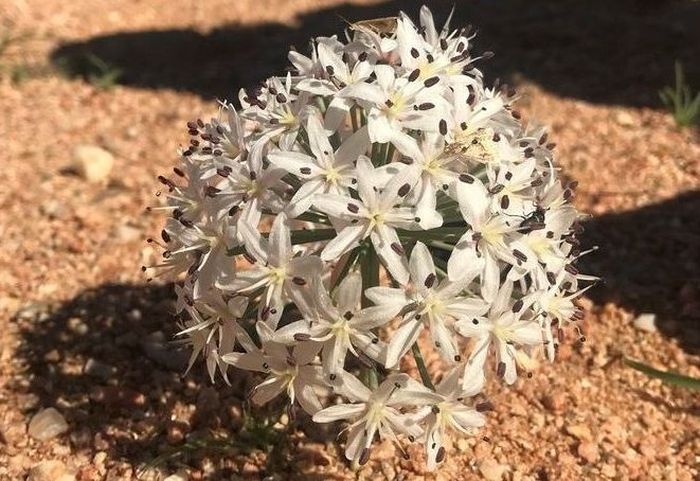 This species shares a similar characteristic of plane tepals with H. pilosula and H. incana. The leaves with no hairs and relative length of the stamens to the tepals make H. speciosa distinguishable from these other species. For example, the stamens in H. speciosa are equal to or can grow up to 2 mm longer than the tepals whereas they are distinctly shorter than the tepals in H. pilosula and H. incana.
Conservation Status
Status
The species is currently listed as Least Concern (LC) on the Red List of South African Plants. However, a large portion of its distribution range is heavily affected by habitat loss caused by mining and overgrazing within its range. As a result, this species may need to be reassessed in the near future.
Distribution and habitat
Distribution description
Hessea speciosa is native to dry regions of southern Namibia and the Northern Cape Province of South Africa. The observations of the species have been in both winter- and autumn-rainfall regions of the Nama-Karoo Biome. The species occurs in coarse, deep and stony soil associated with seasonal rivers stretching from southern Namibia to the central Karoo in South Africa.
There is observable variation in the plants of H. speciosa found between the northern and southern populations within their distribution range. The southern populations have shortly developed staminal tube less than 1.5 mm long while in the northern populations, the staminal tube can range from 1.50 mm to 3.5 mm long. These variations can occur in both white and pale pink flowered forms. Occasionally, they can occur with small teeth in the axils between adjoining filaments.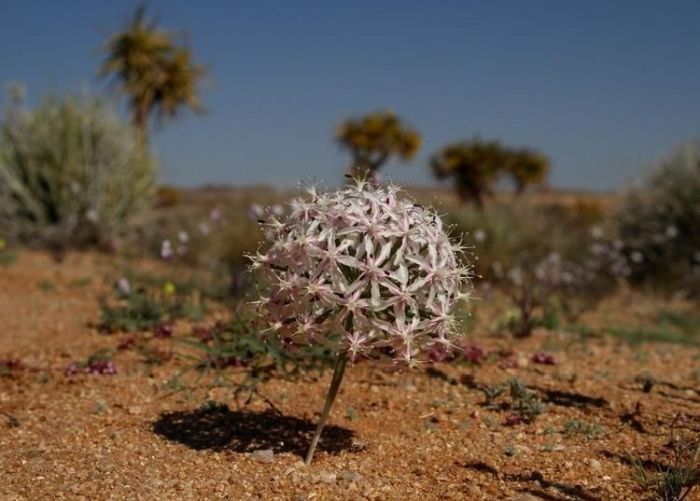 Derivation of name and historical aspects
History
The name Hessea commemorates Christian Heinrich Friedrich Hesse (1772–1832), a Lutheran minister who came to Cape Town from Hanover and grew succulents in his garden. He is remembered for the hospitality he extended to numerous naturalists and travellers, to whom he often gave some of his seeds. The name speciosa is from Latin and means 'beautiful'.
Although Hessea is closely related to the important horticultural genus Nerine, it has not become as popular because of its small size and short-lived inflorescences.
Ecology
Ecology
This species remains dormant in the dry summer season, flowering briefly between March and May, sometimes in large synchronous colonies. The genus is primarily pollinated by bees but flies and other insects have also been seen on the flowers. After flowering, the inflorescences soon dry out and break loose from the bulbs and are blown around, dropping their seeds as they go. The seeds germinate almost immediately and grow during the wet winter months.
Uses
Use
There are no known medicinal or cultural uses for this rare species.
Growing Hessea speciosa
Grow
Hessea plants are not often seen in gardens because the bulbs and seeds are difficult to obtain. The bulbs are best cultivated in pots filled with well-drained soil and placed in a warm, well-ventilated, sunny position with moderate water in autumn and winter. It is vital to keep the bulbs dry during the dormant summer period.
References
Snijman, D. 2014. Hessea Herb. (Amaryllidaceae). PlantZAfrica. Online. http://pza.sanbi.org/hessea.
Snijman, D. A. 1992. Notes on the Strumariinae (Amaryllidaceae—Amaryllideae). Six new taxa in Strumaria and Hessea from the central and northwestern Cape, South Africa, and southern Namibia. Bothalia 22: 1–11.
Snijman, D.A. & Victor, J.E. 2004. Hessea speciosa Snijman. National Assessment: Red List of South African Plants version 2020.1. Accessed on 2021/01/15
Snijman, D. A. 1991. Kamiesbergia, a new monotypic genus of the Amaryllideae-Strumariinae (Amaryllidaceae) from the northwestern Cape. Bothalia 21: 125–128.
Credits
Bhongolethu Mtengwana and Conor Eastment
Threatened Species Programme
May 2021
Acknowledgements: Images courtesy of Conor Eastment and the late Rob Scott Shaw.
Plant Attributes:
Plant Type: Bulb
SA Distribution: Northern Cape
Soil type: Sandy, Loam
Flowering season: Autumn
PH: Acid
Flower colour: White, Pink
Aspect: Full Sun
Gardening skill: Challenging
Special Features:
Fragrant
Good potplant
Horticultural zones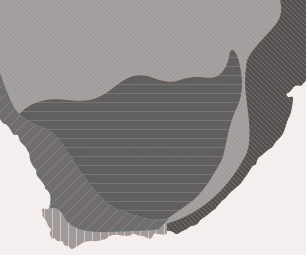 Zone 3 Winter rainfall Karoo, light frost
Zone 4 Summer rainfall Karoo and Highveld, Frost in winter
Google QR Code Generator