Hibiscus pedunculatus L.f.
Family: Malvaceae
Common names: pink mallow, forest pink hibiscus (Eng.); wildestokroos, pienk hibiskus (Afr.); indola ebomvu (Zulu)
Introduction
A delicate, delightful, indigenous hibiscus, with bright pink flowers on dainty stalks.
Description
Description
Hibiscus pedunculatus is a small, dainty, erect, shrubby perennial that grows up to 1 to 2 m. The lower part of the shrub is woody and sparsely branched. Slender stems and rough leaves are covered in short, star-shaped hairs. Leaves are mostly 3-lobed, sometimes 5-lobed, and have toothed margins. Large, solitary, slightly drooping, pale to dark pink flowers are carried on long peduncles in the axils of the leaves. This plant grows fairly fast and will flower repeatedly even though each flower only lasts a day. The flowering time is often all year round, but mainly from October to May. The fruit is a capsule and the seeds have a cotton-like floss.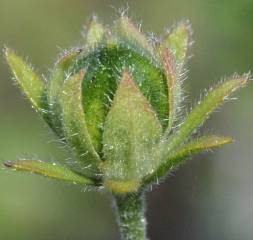 Conservation Status
Status
Hibiscus pedunculatus is not threatened.
Distribution and habitat
Distribution description
A common species along forest margins in the Northern Province and Mpumalanga, as well as in KwaZulu-Natal and the Eastern Cape.
Derivation of name and historical aspects
History
The family name, Malvaceae, is derived from malva, the Latin name for marsh-mallow. Hibiscus comes from the Greek hibiskos, marsh mallow, possibly derived from ibis, a stork, as these birds feed on some species of mallow.
The specific epithet, pedunculatus, means 'with a peduncle', an inflorescence stalk, referring to the long flower stalk which this species exhibits.
The genus Hibiscus belongs to the Malvaceae family which consists of more than 2000 species, and includes members such as cocoa, cotton, okra, baobab and durian. It is native to warm temperate, subtropical and tropical regions throughout the world. About 59 species of Hibiscus occur in South Africa, ranging from perennial and annual herbs to shrubs and trees.
Hibiscus species are very popular in South Africa as garden ornamentals. The exotic species H. rosa-sinensis and its cultivars are found in many gardens. Indigenous plant species H. tiliaceus and H. calyphyllus are also worth growing in the garden.
Ecology
Ecology
The pollen in the large flowers attracts insect pollinators such as butterflies, which in turn lure insectivorous birds to the garden. The flowers also attract sunbirds.
Butterflies of the genus Charaxes (subfamily Charaxinae), nymphs and commodores (subfamily Nymphalinae) and skippers (family Hesperiidae) are known to feed and breed on various Hibiscus species.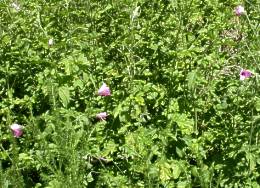 Uses
Use
The family Malvaceae has produced one plant of enormous economic importance, namely cotton.
The inner bark is unusually tough and strong and so is used as twine/rope in hut building, and traditionally infusions of the leaves and stalks are used to treat urinary complaints.
With so much variability in flower size, shape, growth form and leaf texture in the South African Hibiscus species, there is great potential to produce plants with horticultural value through plant breeding.
Growing Hibiscus pedunculatus
Grow
Hibiscus pedunculatus is an attractive, long-flowering garden subject which can be planted in groups using 3-5 plants together, or as an informal border. Planted to the middle or back of a mixed shrub or perennial bed, it shows itself off best, as its long slender branches allow the flowers to peep out from around and behind other shrubs, thus nicely concealing its sparse woody base from view. It can also be used as a container plant. It does best planted in full sun, but can also tolerate light shade quite well. It needs a moderate amount of water on a regular basis and should be kept well-watered during summer.
Hibiscus pedunculatus prefers moist, hot summers. In a cold, frosty garden, it might do well in a warmer, sheltered spot. It is a relatively fast-growing plant, provided it is planted in fertile, rich and well-drained soil. Enrich the soil with a considerable amount of compost and organic material. Prune the shrub lightly to hard, depending on how straggly it has become, towards the end of summer. It can also be pruned into a small standard.
The pink mallow can be propagated easily by way of herbaceous stem cuttings or from seed. Allow the seedheads to dry on the plants and remove them just before the capsules burst open dispersing the seed. Sow seed in a 1:1 mixture of fine bark and coarse river sand during the spring or early summer. Germination can take 2-5 weeks.
The most effective way to propagate this species is by doing it vegetatively. Take stem cuttings during spring or summer. Use a well-draining medium such as a 1:1 mixture of fine bark and polystyrene or plain coarse river sand. Place cuttings in a mist unit, where rooting of 90-100 % will occur in 2-3 weeks.
References
Hutchings, A., Haxton Scott, A., Lewis G., Cunningham A. 1996. Zulu medicinal plants- an inventory. University of Natal Press, Pietermaritzburg.
Joffe, P.2001. Creative gardening with indigenous plants. Briza Publications, Pretoria.
Leistner, O.A. (ed.). 2000. Seed plants of southern Africa: families and genera. Strelitzia 10. National Botanical Institute, Pretoria.
Manning, J. 2007. Field guide to fynbos. Struik Publishers, Cape Town.
Manning, J. 2009. Field guide to wild flowers of South Africa. Struik Publishers, Cape Town.
Pooley, E. 1993. The complete field guide to trees of Natal, Zululand and Transkei. Natal Flora Publications Trust, Durban.
Parkes Riley, H. 1963. Families of flowering plants of Southern Africa. University of Kentucky Press, USA.
Pooley, E. 1998. A field guide to wild flowers of KwaZulu-Natal and the eastern region. Natal Flora Publications Trust, Durban.
Steam, W.T. 1972. Steam's dictionary of plant names for gardeners. Timber press, Oregan.
Walker, J. 1996. Wild Flowers of Kwazulu-Natal. Walker Family Trust, Pinetown.
Credits
Cherise Viljoen
Kirstenbosch National Botanical Garden
July 2010
Plant Attributes:
Plant Type: Shrub
SA Distribution: Eastern Cape, KwaZulu-Natal, Limpopo, Mpumalanga
Soil type: Sandy, Loam
Flowering season: Spring, Early Summer, Late Summer, Sporadic/All year
PH: Neutral
Flower colour: Pink
Aspect: Full Sun, Afternoon Sun (Semi Shade)
Gardening skill: Average
Special Features:
Attracts birds
Attracts butterflies
Good potplant
Medical plant
Useful plant
Horticultural zones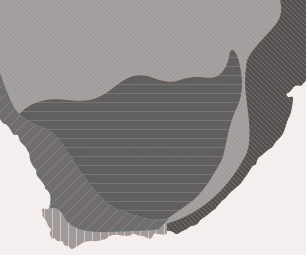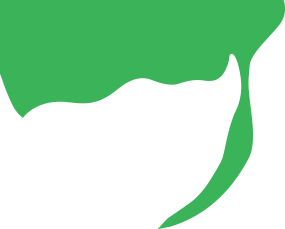 Zone 1 Coastal summer rainfall, frost free
Zone 2 Coastal winter rainfall, frost free
Zone 3 Winter rainfall Karoo, light frost
Zone 5 Bushveld summer rainfall, Light frost
Google QR Code Generator