Hypericum revolutum Vahl subsp. revolutum
Family: Hypericaceae
Common names: curry bush, forest primrose (Eng.); kerriebos (Afr.)
SA Tree No: 484
Introduction
The leaves of the evergreen Hypericum revolutum release a curry-like smell when crushed and after rain. The fresh, green foliage and bright yellow flowers are reasons to have this delightful plant in your garden.
Description
Description
This often multi-stemmed shrub or small tree is fast-growing, evergreen and grows up to 3 m high, and spreads about the same width. Stems have reddish brown, scaly bark and drooping branches.
The elliptical (narrow pointed) leaves are rolled under along the margins, 8-25 mm long, opposite and spaced closely and crowded at the ends of branches. The bright green leaves often have black gland dots and are soft textured. They give off a distinct smell of curry when crushed, hence the English common name, curry bush.
Flowers are single and bright yellow, up to 50 mm in diameter. Flowering time is in summer and autumn.
The fruit are reddish brown capsules enclosing the seeds.
Conservation Status
Status
Hypericum revolutum is listed within the Least Concern threat category on the Red Data list.
Distribution and habitat
Distribution description
Hypericum revolutum is found naturally in cool and damp areas, growing along stream banks and at the edges of forests. It is widespread, but occurs mainly in eastern regions such as the Eastern Cape, Gauteng, KwaZulu-Natal, Mpumalanga and Swaziland, extending westwards along Cape coastal area to near Riversdale in the Western Cape. It also occurs in tropical Africa and some Indian Ocean islands.
Derivation of name and historical aspects
History
The genus name, Hypericum, is a combination of the Greek words hyper (above) and eikon (picture). The specific epithet, revolutum, is an Latin-derived word meaning rolled back, mainly referring to the leaf margins.
Hypericum is a large genus of about 400 species, widely dispersed, especially in the northern hemisphere and temperate climates of the world. Six species occur in Southern Africa. All members of the genus are commonly called St. John's Wort.
Ecology
Ecology
Well-known pollinators of this plant are sunbirds and carpenter bees.
Several species of Hypericum are cultivated as ornamentals in southern Africa, namely H. calycinum, H. monogyrum and H. kalmianum, but H. perforatum is a troublesome weed in the Stellenbosch area of the south-western Cape.
Species of Hypericum contain the active principle hypericin which renders the plants poisonous to stock.
Uses
Use
The wood of this plant is used as timber and for building material in some African countries. Medicinally, it is used to treat stomach ache. It is said to be nature's firebreak, as it does not burn well and protects forests.
The Greeks used plants of this genus to decorate religious images in order to ward off evil spirits, especially around Midsummer's Eve (St. John's Eve).
Growing Hypericum revolutum
Grow
Hypericum revolutum can be planted in full sun to semi-shade areas, in well-drained soil, and should be watered regularly. It requires regular light pruning to keep it neat.  It can be used in containers, for mass planting as an informal hedge, and as a pioneer plant. It deserves a place in any fragrant garden.
This plant can be propagated easily by way of seed or semi-hardwood stem cuttings. It can also be propagated by means of division, by removing suckers from the root area.
Allow the seedheads to dry on the plants and remove them just before the capsules burst open dispersing the seed. Sow seed in a 1:1 mixture of fine bark and coarse river sand during the autumn. Germination can take 2-3 weeks.
Alternatively take semi-hardwood stem cuttings during autumn. Use a well-draining medium such as a 1:1 mixture of fine bark and river sand, treat cuttings with a suitable rooting hormone, and place in a cool enclosed area and keep the rooting medium damp. Rooting should occur within 3-5 weeks.
References
Ben-Erik Van Wyk, Bosch Van Oudtshoorn, Nigel Gericke,1997.Medicinal plants of South Africa . Briza Publications, Pretoria .
Fiona Powrie,1998. Kirstenbosch Gardening Series, Grow South African Plants . Cape Town .
Manning, J. & Paterson-Jones, C. 2003. Photographic Guide to the Wild Flowers of South Africa . Briza, Pretoria .
Manning ,J,2009. Field Guide to Wild Flowers of South Africa . Cape Town.
Trinder-Smith, T.H. 2003. Guide to the Plant Genera of the South Western Cape. University of Cape Town , Cape Town .
Credits
Sisanda Velembo and Cherise Viljoen
Kirstenbosch NBG
January 2014
Plant Attributes:
Plant Type: Shrub, Tree
SA Distribution: Eastern Cape, Gauteng, KwaZulu-Natal, Mpumalanga, Western Cape
Soil type: Sandy, Clay, Loam
Flowering season: Early Summer, Late Summer, Autumn
PH: Acid, Neutral
Flower colour: Yellow
Aspect: Full Sun, Morning Sun (Semi Shade)
Gardening skill: Easy
Special Features:
Attracts birds
Drought resistant
Fragrant
Medical plant
Useful plant
Pioneer plant
Horticultural zones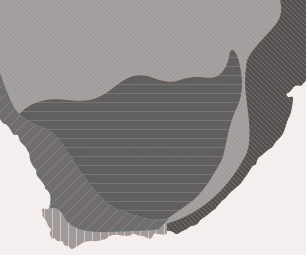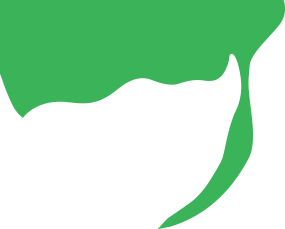 Zone 1 Coastal summer rainfall, frost free
Zone 2 Coastal winter rainfall, frost free
Zone 3 Winter rainfall Karoo, light frost
Zone 4 Summer rainfall Karoo and Highveld, Frost in winter
Zone 5 Bushveld summer rainfall, Light frost
Google QR Code Generator