Ixia vinacea G.J.Lewis
Family: Iridaceae
Common names: purple Tulbagh ixia (Eng.); tulbagh-perskalossie (Afr.)
Introduction
Ixia vinacea is a beautiful, critically endangered, winter-growing geophyte from the Western Cape.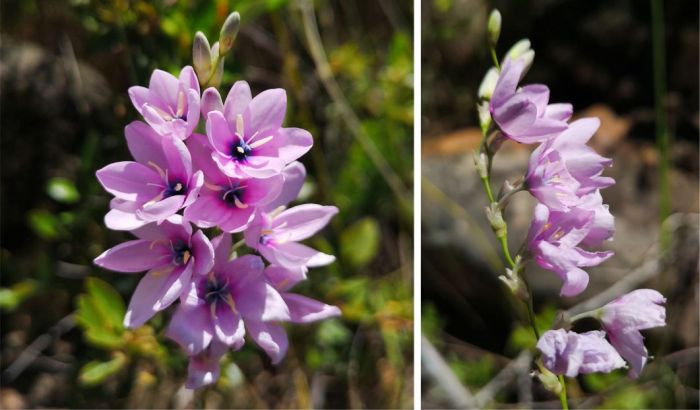 Description
Description
Geophyte, 350–500 mm high. Corm globose, 17–20 mm in diameter, surrounded by coarse, vertical parallel fibres and extending into a distinct neck, up to 30 mm long. Stems are slender, simple or sometimes 1-branched, erect to suberect, 400–450 mm high. Leaves 3, linear, bright green, erect and rigid, with a prominent vein, the lower 2 leaves as long as or reaching beyond the flower spike, with the third leaf shorter. Flowers are radially symmetrical, salver-shaped, few, crowded terminally, red to purple with a dark center. Flowering period is mostly in spring (August and September).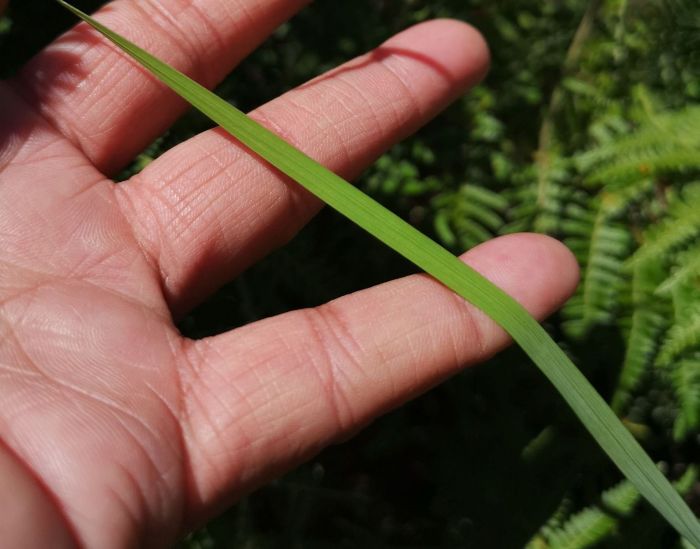 Conservation Status
Status
This species is assessed as Critically Endangered (CR). It is endemic to Breede Alluvium Fynbos, a type of vegetation of which less than 40% remains intact, because of extensive loss and fragmentation caused by agricultural expansion.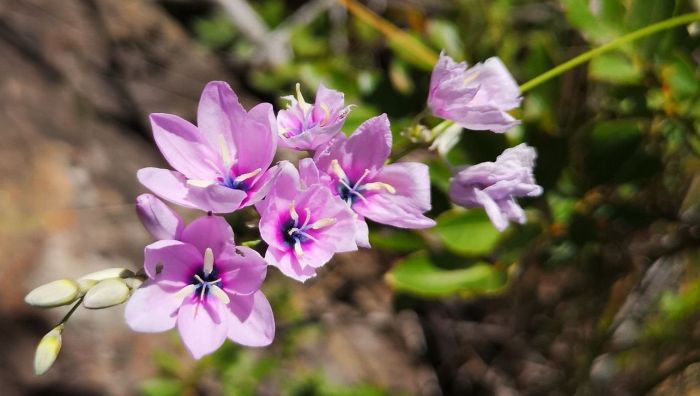 Distribution and habitat
Distribution description
Ixia vinacea occurs in the Tulbagh district, growing in open, stony clay soil on flats and gentle slopes in renosterveld. This species has a narrow distribution range and is affected by agricultural expansion, as it occurs on prime agricultural land. It flowers profusely after a summer bush fire.
Derivation of name and historical aspects
History
The genus name Ixia is said to be taken from an old Greek name for a plant that has variability in its flower colour. The specific epithet vinacea is said to describe the wine-red colour of the flower.
Ecology
Ecology
Ixia vinacea, like many species in the genus, are pollinated by monkey beetles (Scarabaeidea: Hopliini). They are adapted for this type of pollination as they are salver-shaped and are brightly coloured with usually dark central markings that attract these beetles. The flowers are self incompatible and have to be cross pollinated. A high percentage of seeds produced in the wild are eaten by bollworm.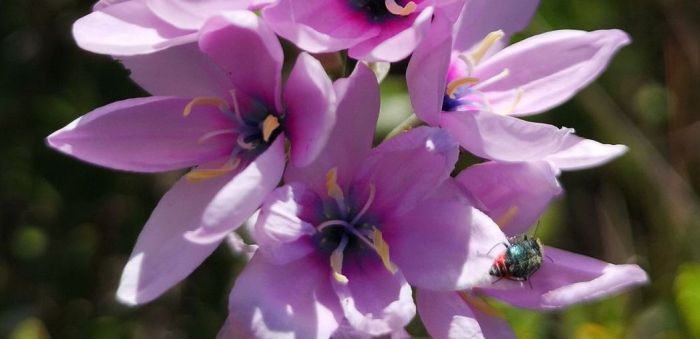 Uses
Use
There are no medicinal or cultural uses recorded for this species and it is rarely cultivated.
Growing Ixia vinacea
Grow
Ixia vinacea can be grown from either the corms or from seeds. If grown from corms, plant corms in autumn, at a depth of 10–20 mm, in ideally a layer of pure river sand or grit. If grown from seeds, sow seeds in late autumn, in deep pots or in raised beds. Sow the seeds thinly to reduce the risk of loss caused by damping-off. The seeds will germinate within 3 weeks. Under optimal conditions the plant may flower in its second year, but it is more likely to flower in its third year. Offsets can be taken from the mother corms towards the end of the summer period and when the offsets are large enough, they can be replanted in autumn.
This species is found in stony clay soil in the wild, but in cultivation, prefers sharply drained sandy mediums. For example the medium should be equal parts coarse river sand and finely sifted acidic compost. For the best results, place this plant in a sunny position in a cool greenhouse. Water plants once per week in the winter months and twice per week just prior to and during the flowering period. Watering should gradually be reduced as the leaves start to wilt and should be stopped during the summer months.
The leaves are often damaged by red spider mites as temperatures rise in spring and the corms are susceptible to damage caused by mealy bugs.
References
Duncan, G. 2007. 601. Ixia vinacea: Iridaceae. Curtis's Botanical Magazine. 24(4): 237–242.
Goldblatt, P. & Manning, J.C. 2016. Systematics of the southern African genus Ixia L. (Iridaceae): 5. Synopsis of section Ixia, including five new species. South African Journal of Botany. 104; 175-198.
Goldblatt, P., Manning, J.C., Ebrahim, I. & Von Staden, L. 2015. Ixia vinacea G.J.Lewis. National Assessment: Red List of South African plants version 2020.1. Accessed on 2021/02/11.
Lewis, G.J. 1962. South African Iridaceae, the genus Ixia. Journal of South African Botany 28: 45–195.
Manning, J., Goldblatt, P. & Snijman, D. 2002. The color encyclopedia of Cape bulbs. Timber Press, Cambridge.
Credits
Aarifah Jakoet
Compton Herbarium
March 2021
Plant Attributes:
Plant Type: Bulb
SA Distribution: Western Cape
Soil type: Sandy, Loam
Flowering season: Spring, Early Summer
PH: Acid
Flower colour: Purple, Red
Aspect: Full Sun
Gardening skill: Average
Special Features:
Horticultural zones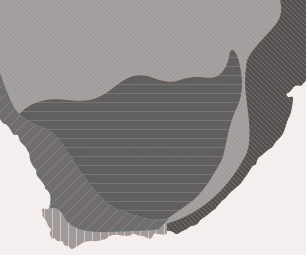 Zone 2 Coastal winter rainfall, frost free
Zone 3 Winter rainfall Karoo, light frost
Google QR Code Generator