Kigelia africana (Lam.) Benth.
Family: Bignoniaceae
Common names: sausage tree (Eng.); worsboom (Afr.); umVunguta, umFongothi (Zulu); Modukguhlu (North Sotho); Muvevha (Venda)
SA Tree No: 678
Introduction
The sausage tree boasts long, open sprays of large, wrinkled, maroon or dark red trumpet-shaped flowers that are velvety on the inside and that virtually overflow with nectar. The unique fruits look like giant sausages!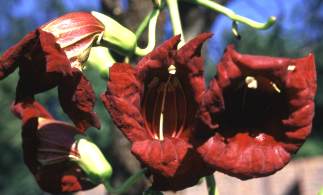 Description
Description
The short, squat trunk has light brown, sometimes flaky bark and supports a dense rounded to spreading crown (18 m high, 20 m wide) of leathery, slightly glossy foliage (deciduous).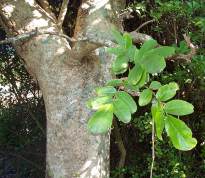 The huge, grey-brown fruits, 800 x 120 mm. hang from long stalks, from December (summer) to June (winter) and weigh anything up to 9 kg!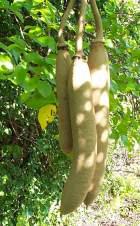 Distribution and habitat
Distribution description
The tree is found on riverbanks, where it may reach 20 m, along streams and on floodplains, also in open woodland, from KwaZulu-Natal to Tanzania.
Derivation of name and historical aspects
History
Kigelia is based on an African name and africana means from Africa. The genus Kigelia has one species and occurs only in Africa.
Ecology
Ecology
It is one of the first trees to flower in the Kruger Park in early spring (August to October) - on a recent visit, after a prolonged, dry winter, the tree was 'alive' with insects and birds. We saw, in a short space of time, Black, Scarletchested and Whitebellied Sunbirds, Blackheaded Oriole, Sombre and Blackeyed Bulbuls, Masked Weaver, Brownheaded Parrot and Grey Lourie (which eats flowerbuds). Young monkeys sank their small faces deep into the flowers to get at the nectar, and duiker, kudu and impala were eating the fallen flowers. Elephant and kudu occasionally browse the leaves, and baboons, monkeys, bushpigs and porcupines eat the fruit. Epauletted fruit bats are thought to pollinate the flowers and Charaxes butterflies also visit the tree.
Uses
Use
In Malawi, roasted fruits are used to flavour beer and aid fermentation. The tough wood is used for shelving and fruit boxes, and dugout canoes are made from the tree in Botswana and Zimbabwe. Roots are said to yield a bright yellow dye. Traditional remedies prepared from crushed, dried or fresh fruits are used to deal with ulcers, sores and syphilis - the fruit has antibacterial activity. Today, beauty products and skin ointments are prepared from fruit extracts. Fresh fruit cannot be eaten - it is said to be a strong purgative, and causes blisters in the mouth and on the skin. Green fruits are said to be poisonous. In time of scarcity, seeds are roasted and eaten.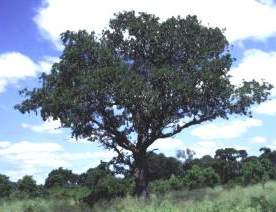 Growing Kigelia africana
Grow
The tree is easily propagated from fresh seed sown in river sand in September, or from truncheons. Protect young plants from frost. Plant in full sun, add lots of compost and mulch well. Water moderately. It is relatively pest-free.
Fast-growing and frost-tender, this tree has a rather invasive root system, so keep it clear of buildings, paving, pools, etc. Position it with care - a falling fruit can severely damage a parked vehicle! Despite this, it is said to be a popular shade and street tree in tropical Africa and Australia. Plant alongside rivers and dams on farms and game farms. It is also suitable for large estates and municipal parks. It tolerates temperatures ranging from about 4°C to 40°C.
References
Coates-Palgrave, K. 1988. Trees of southern Africa, edn 2. Struik, Cape Town.
Joffe, P. 2001. Creative gardening with indigenous plants - a South African guide. Briza Publications, Pretoria.
Palmer, E. & Pitman, N. 1972. Trees of southern Africa. Balkema, Cape Town.
Pooley, E. 1993. The complete guide to trees of Natal, Zululand and Transkei. Natal Flora Publications Trust.
Van Wyk, B-E., Van Oudtshoorn, B. & Gericke, N. 1997. Medicinal plants of South Africa. Briza Publications, Pretoria.
Van Wyk, B. & Van Wyk, P. 1997. Field guide to the trees of southern Africa. Struik, Cape Town.
Van Wyk, B-E. & Gericke, N. 2000. People's plants - a guide to useful plants of southern Africa. Briza Publications, Pretoria.
Venter, F. & Venter, J. 1996. Making the most of indigenous trees. Briza Publications, Pretoria.
Von Koenen, E. 1996. Medicinal, poisonous and edible plants in Namibia. Klaus Hess, Windhoek.
Watt, J.M. & Breyer-Brandwijk, M.G. 1962. The medicinal and poisonous plants of southern and eastern Africa. Livingstone, London.
Credits
Pitta Joffe
Pretoria National Botanical Garden
August 2003
Plant Attributes:
Plant Type: Tree
SA Distribution: Gauteng, KwaZulu-Natal, Limpopo, Mpumalanga
Soil type: Sandy, Clay, Loam
Flowering season: Spring, Early Summer
PH: Acid, Alkaline, Neutral
Flower colour: Red
Aspect: Full Sun
Gardening skill: Easy
Special Features:
Attracts birds
Attracts butterflies
Feature plant
Edible plant
Medical plant
Useful plant
Feeds honeybees
Horticultural zones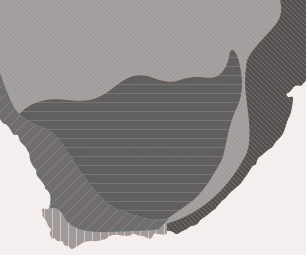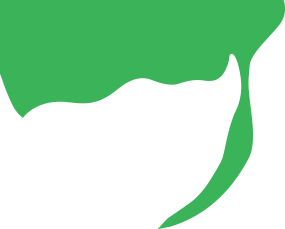 Zone 1 Coastal summer rainfall, frost free
Zone 2 Coastal winter rainfall, frost free
Zone 5 Bushveld summer rainfall, Light frost
Google QR Code Generator