Ledebouria coriacea S.Venter
Family: Hyacinthaceae
Common names: leather-leaved African hyacinth
Introduction
A rare Ledebouria, restricted to a small area around Port Elizabeth, Eastern Cape Province, South Africa. This relatively unknown species has attractively marked leaves and long flower stalks and occurs in a rapidly urbanizing centre.
Description
Description
Deciduous bulbous plant, mostly solitary or occurring in small clusters of individuals. Bulbs round, 30 × 30 mm, white, old bulb scales not persistent. Leaves 3–7 or more, triangular, 100–125 mm, green and variously marked with spots. 1 to 3, sometimes even more, long, unbranched inflorescences are produced in spring or early summer (August to December), erect at first, later hanging sideways. Numerous small florets (small flowers) are clustered along the peduncle (main flower stalk) in a bottle-brush-like manner. Each floret is attached to the peduncle by a slender green pedicel (flower stalk). Flowers are greenish purple, with violet anthers. After flowering, small, 3-lobed seed capsules develop, which split when mature, to release dark brown to blackish, glossy and wrinkled seeds.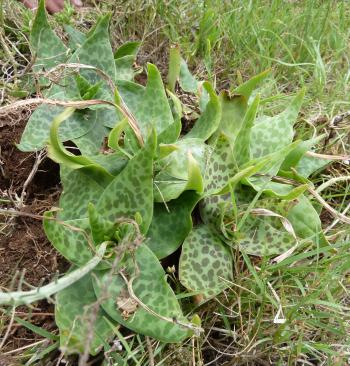 Conservation Status
Status
Ledebouria coriacea is listed as Critically Endangered (CR) in the Red List of South African plants. The species is rare and uncommon; it is restricted to a small area in a rapidly urbanizing part of town. Habitat loss is the largest threat faced by this species.
Distribution and habitat
Distribution description
The leather-leaved African hyacinth occurs in a small area near the city of Port Elizabeth, in the Eastern Cape Province. It occurs in coastal thicket vegetation which is mostly degraded, due to utilization by humans and is rapidly being transformed by urban and industrial development.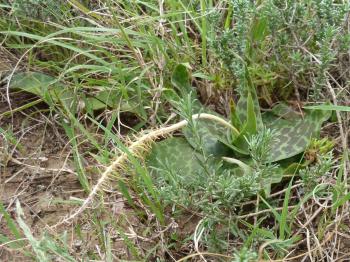 Derivation of name and historical aspects
History
The earliest documented record of this species, dates back to 1993, when Dr S. Venter deals with it in his M.Sc. thesis, while revising the genus. However, it was only many years later in 2008, that the species was formally named by the same author. Consequently, the species remains relatively unknown and there is very little written about it.
The genus Ledebouria is named in honour of the German-Estonian botanist Professor Carl Friedrich von Ledebour (1785–1851). The genus is distributed across Africa, India and Madagascar, with the centre of species diversity in the eastern parts of southern Africa. South Africa has 42 species of Ledebouria. The species name coriacea is derived from the Latin word coriaceus, meaning 'of leather' or 'leathery', in reference to the leaves of the species which have a leathery texture.
This species is most easily confused with Ledebouria ensifolia with which it can be found sharing the same habitat. L. ensifolia has cylindrical bulbs, not rounded as in L. coriacea and the roots of L. ensifolia are fusiform (swollen in the middle, and narrow towards the tip and base), a character not seen in L. coriacea, which has fibrous roots.
Ecology
Ecology
The flowers are open and likely to be pollinated by any visiting insects. Several insects have been observed visiting the flowers in cultivation, most notably honey bees.
Uses
Use
No specific references exist in the literature to this species being used by people. The genus Ledebouria as a whole has been used medicinally in Africa for various purposes, including pregnancy, diarrhoea, influenza, backache, skin irritations and wound treatment, as well as lumbago. The genus is also reported as being poisonous, although it is also reported that Bushmen eat the bulbs of certain species (L. apertiflora and L. revoluta).
Growing Ledebouria coriacea
Grow
Ledebouria coriacea is an easy species to maintain in cultivation. It prefers a well-drained, sandy loam soil, full sun and a moderate amount of water during the growing season. During the dormant winter season, watering can be withheld, or reduced significantly. The species also grows well in containers and can be used to good effect as a ground cover in larger pots, with other plants such as aloes or other succulents. Since this species very seldom produces offsets from the mother bulbs, the best way to propagate more plants, is from seed. Seed should be sown as fresh as possible, as they quickly loose viability. Sow the seed in a sifted, sandy loam soil, mixed with equal parts compost. Spread the seed evenly over the tamped surface and cover with approximately 3–5 mm of the same sifted mixture. Keep the trays damp and in a warm, well-ventilated position; germination may take up to 3 weeks. After germination, watering should be reduced and trays need to be monitored for fungal infection. Seedlings can be pricked out as soon as they are large enough to handle, or they can be left in the trays for the first complete growth season and transplanted at the onset of the next spring season. Seedlings take between 3 and 4 years to reach maturity.
References
Hankey, A. 2011-07. Ledebouria Roth (Hyacinthaceae). Internet 5 pp. http://pza.sanbi.org/ledebouria-genus
Venter, S. 1993. A revision of the genus Ledebouria Roth (Hyacinthaceae) in South Africa. Unpublished M.Sc. thesis, University of Natal, Pietermaritzburg.
Venter, S. 2008. Synopsis of the genus Ledebouria Roth (Hyacinthaceae) in South Africa. Herbertia 62
Von Staden, L. & Hankey, A.J. 2016. Ledebouria coriacea S.Venter. National Assessment: Red List of South African plants version 2017.1. Accessed on 2017/04/16.
Wiktionary: coriaceus. Accessed 16 April 2017. https://en.wiktionary.org/wiki/coriaceus
Credits
Andrew Hankey
Walter Sisulu National Botanical Garden
July 2017
Plant Attributes:
Plant Type: Bulb
SA Distribution: Eastern Cape
Soil type: Sandy, Loam
Flowering season: Spring, Early Summer
PH: Acid
Flower colour: Green, Pink
Aspect: Full Sun
Gardening skill: Easy
Special Features:
Attracts butterflies
Drought resistant
Good potplant
Feeds honeybees
Horticultural zones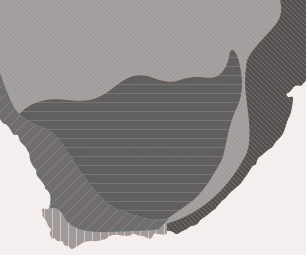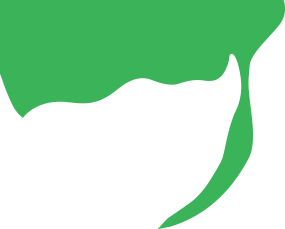 Zone 1 Coastal summer rainfall, frost free
Zone 2 Coastal winter rainfall, frost free
Zone 3 Winter rainfall Karoo, light frost
Zone 4 Summer rainfall Karoo and Highveld, Frost in winter
Zone 5 Bushveld summer rainfall, Light frost
Google QR Code Generator