Moraea amissa Goldblatt
Family: Iridaceae
Common names:
Introduction
Moraea amissa has all the ingredients to be an absolutely sensational plant. It is probably one of the most rare and most threatened plants in the Cape Floristic Kingdom and has attracted the attention of specialist botanists for a while. Please continue to read this article to gain some insight to an incredibly enigmatic species.
Description
Description
Moraea amissa is a cormous geophyte growing up to 300 mm high. It has one leaf originating from the base of the plant, which is linear with tightly rolled leaf margins. The leaf is usually much longer than the stem and flower and is hairless. The stems are erect, hairless and unbranched. The flowers are mauve to purple with white nectar guides outlined with deep purple. Not much information on the seed morphology is available but the seeds are held in capsules that are up to 12 mm long.
Conservation Status
Status
Moraea amissa is endangered. This plant has only been collected three times and in the last count that was done for this species, only 52 individuals were found. The major threats to this species are habitat transformation due to agricultural expansion in the southwestern Cape.
This species is confined to rocky granitic outcrops in renosterveld. The renosterveld fragment, in which this species occurs, is the one of a few viable fragments that still survive in the area of this species distribution range. Conservation officials should ensure that this renosterveld remnant is protected in the long term. Moraea amissa is a suitable candidate for a recovery programme as there are no recorded ex-situ collections of this species.
Distribution and habitat
Distribution description
Moraea amissa is only known from one locality in the southwestern Cape. It usually occurs in rocky outcrops in the cracks and gaps between outcrops.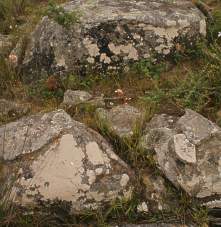 Derivation of name and historical aspects
History
The name amissa means lost or missing. It was given this name because of its rarity and at one stage it was thought to be extinct. Moraea amissa, like most moraeas, only flowers for a short period and this is probably one of the reasons why this species is not often recorded.
J.H.P. Acocks, who was most well known for his vegetation map of South Africa, first collected the species in 1959. Peter Goldblatt only officially described it in the 1970s while he was working on the genus Moraea. The species was thought to be extinct after extensive searches in the area yielded no plants. It was only in 1981 that C.J. Burgers rediscovered this species while working on a threatened species monitoring programme.
In 2003 and 2004 the Custodians of Rare and Endangered Wildflowers (CREW) project attempted to find this species to reassess the its status. of this species. After two unsuccessful searches we thought that this species has lived up to its name and disappeared once again. In 2005 we decided to extend our search to another farm adjacent to the remnant we had been sampling. The fragment of vegetation was much smaller and seemed more disturbed. Finally after searching for about 15 minutes we found two plants in rocky outcrop. Indeed a proud moment for all of us present because we were probably the first people to see this species since 1981 and most probably the third in history.
Moraea amissa is most closely related to M. incurva, a species from Tulbagh, which incidentally was also thought to be extinct in the wild. M. amissa is within the subgenus Vieusseuxia together with the peacock moraeas, which are some of the most stunning plants in the Moraea genus.
Ecology
Ecology
Because of its rarity, not much is known about this particular species. Looking at the flower's nectar guides and markings, it is safe to assume that this species is bee pollinated. The seeds are in a capsule that splits open when it is ripe and seeds fall to ground.
Uses
Use
There are no recorded or known uses for this species. It is a really stunning plant and if seed does become available it could present a real challenge to an enthusiastic gardener.
Growing Moraea amissa
Grow
Unfortunately there is no record of this species being cultivated. Because of its close relationship to the peacock moraeas, the same growing conditions should apply. Growing peacock moraeas is fairly simple. Seed can be sown in autumn in deep pots or seed trays. The soil mixture should be a well-drained, compost/river sand mix. The soil should be kept moist during winter and spring and should be kept in the same container for at least two seasons. Most of the species will only flower in the third season. Presently the seed of this species is not available but if rescue plans are successfully implemented we may well have seed available in a few years.
References
Smuts, L.M. & Burgers, C.J. 1994. Moraea amissa. Kirstenbosch Research Centre, Cape Town . Unpublished ISEP report.
Duncan, G.D. 1997. Moraeas of the Western Cape. Veld & Flora 83: 42-44.
Goldblatt, P. 1986. Moraeas of southern Africa. Annals of Kirstenbosch Botanic Gardens 14: 180.
Manning, J., Goldblatt, P & Snijman, D. 2002. The color encyclopedia of Cape bulbs. Timber Press, Portland. Cambridge.
Goldblatt, P. 1976 The genus Moraea in the winter rainfall region of southern Africa. Annals of the Missouri Botanical Gardens 63: 657-786.
Credits
Ismail Ebrahim
CREW Kirstenbosch Research Centre
March 2006
Plant Attributes:
Plant Type: Bulb
SA Distribution: Western Cape
Soil type: Loam
Flowering season: Spring
PH: Acid
Flower colour: Purple
Aspect: Full Sun
Gardening skill: Average
Special Features:
Good potplant
Horticultural zones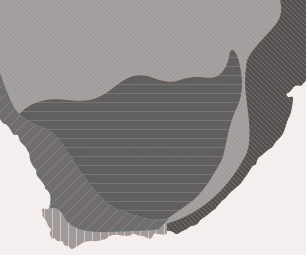 Zone 2 Coastal winter rainfall, frost free
Google QR Code Generator