Nerine ridleyi E.Phillips
Family: Amaryllidaceae
Common names: Ridley's nerine
Introduction
Nerine ridleyi is a seldom seen, light pink or rose-pink-flowered geophyte with arching, grey leaves, occurring on upper mountain slopes in the southwestern part of the Western Cape.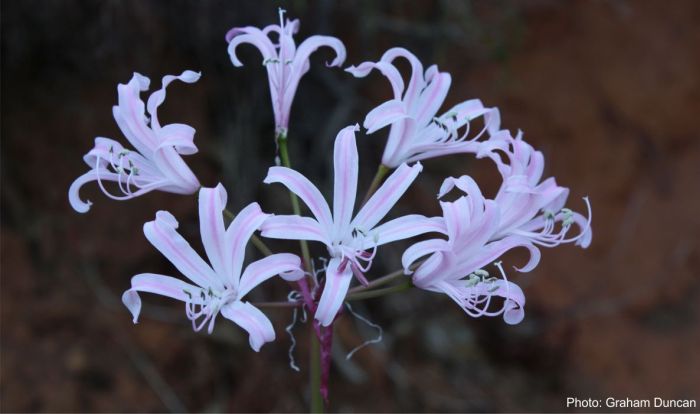 Fig. 1. Close-up of Nerine ridleyi.
Description
Description
This winter-growing geophyte grows from a partially exposed, egg-shaped bulb with a prominent neck. The bulb and neck are covered with layers of dry, spongy outer tunics. The bulbs, which contain toxic alkaloids, have perennial, fleshy roots, and reproduce by the formation of occasional offsets. The 4-7 strap-shaped, slightly channelled leaves are arching and distinctly narrowed towards the base, and have rounded tips.
Fig. 2. Bulb and leaves of Nerine ridleyi.
The flowering plant has a sturdy peduncle (flower stem) that can reach up to 710 mm high. The flower head (umbel) is more or less sub-spherical and produces 5-13, strongly zygomorphic (irregularly-shaped), widely flared, light pink or rose-pink blooms, each consisting of 6 outwardly flared and recurved tepals, with more or less wavy margins. There are 6 declinate stamens (bent strongly downwards and then upwards), that have prominent, oblong, pinkish-maroon unripe anthers that produce creamy-white pollen when ripe. Likewise, the style is declinate and protrudes well beyond the anthers. The egg-shaped, light green seeds are fleshy, and produced within membranous capsules.
Fig. 3. Nerine ridleyi, light pink form, with leaves.
Conservation Status
Status
Although Nerine ridleyi is not often seen, it is not considered to be under threat, because of its isolated occurrence at high altitude, and according to the SANBI Red List of South African Plants, it has a conservation status of Rare.
Distribution and habitat
Distribution description
Nerine ridleyi is restricted to upper mountain slopes within the south-western part of the Western Cape. It is known mainly from the Hex River, Franschhoek and Wemmershoek mountains, and is also recorded from the Koue Bokkeveld. The bulbs occur in colonies, on grassy fynbos slopes, on sandstone, often on steep, shaded or partially shaded, south-facing ledges, from 1 100 to 1 400 m.
Derivation of name and historical aspects
History
This species was collected for the first time by George H. Ridley (1870-1920), who found it during the early 20th century at an unrecorded location. He grew it at the Cape Town Municipal Gardens, where he served as Curator, and in 1913, the Cape Town botanist E.P. Phillips described it as a new species in the Annals of the South African Museum. The genus Nerine is thought to take its name from a sea nymph sent by the Roman Goddess Venus to rescue Vasco da Gama's armada en route to India.
With about 25 species, Nerine is one of the best-known genera of southern African Amaryllidaceae. Cultivars of N. bowdenii subsp. bowdenii (large pink nerine) and N. sarniensis (berg lily, Guernsey lily), are the most familiar in horticulture, mainly as container and bedding subjects, and sometimes as cut flowers. Other species sometimes grown include N. filifolia,(grass-leaved nerine) from the Eastern Cape, N. krigei subsp. krigei (corkscrew nerine) from Gauteng and Mpumalanga, and N. undulata (berglelie, seeroogblom) from the Eastern Cape.
Fig. 4. Rose-pink form (Left) and light pink form (Right) of Nerine ridleyi.
Ecology
Ecology
Nerine ridleyi is a winter-growing species with perennial fleshy roots which anchor the bulbs between rocky sandstone crevices. Flower buds emerge from late summer until mid-autumn, either just prior to the appearance of a new set of leaves, or simultaneously. The membranous fruit capsules rupture once the seeds are ripe, resulting in the seeds falling to the ground. Occurring in steep terrain, the seeds probably roll some distance away from the mother plant, landing within rock crevices. The fleshy seeds do not undergo a period of prolonged dormancy, but germinate immediately. The leaves of N. ridleyi grow throughout the winter months and are sometimes subject to snowfalls and sub-zero temperatures in winter, but die back in summer with the onset of hot, dry weather.
It is not precisely known what pollinates the flowers of this species. It is probable that fire plays a major role in stimulating mass emergence of flower buds. Flowering does occur during interfire periods, but is highly erratic, even within populations comprising large numbers of bulbs.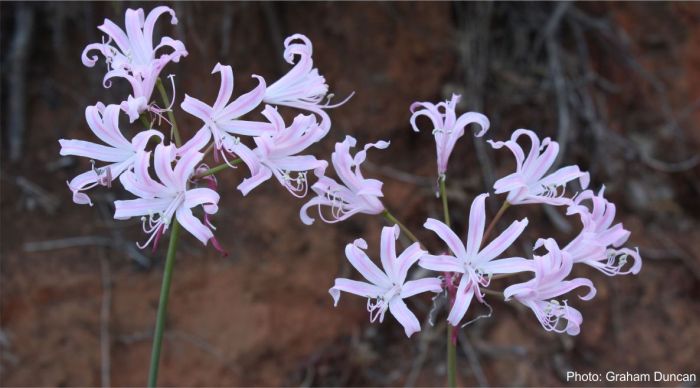 Fig. 5. Close-up of two Nerine ridleyi plants in flower. (Photo: Graham Duncan)
Uses
Use
Nerine ridleyi has no medicinal or magical properties, but it is occasionally cultivated as a container subject by specialist bulb-growers.
Growing Nerine ridleyi
Grow
The cultivation of Nerine ridleyi is not too difficult, however flowering is highly erratic, and the species is thus suited to the bulb specialist rather than to the general gardener. It is best grown in deep containers in an acidic, well-drained mixture  containing washed river sand and finely sifted, acid compost or finely milled bark. In cold climates, terracotta pots are more suitable, but in warm parts, plastic pots are preferable. Plant the bulbs in late summer or early autumn, with the necks well above soil level, and apply a heavy water drench. Place the container under cover of a roof, where it will have a sheltered, semi-shaded and well-ventilated environment. Flower buds and/or a new set of leaves may emerge within a few weeks of watering. Once the leaves emerge, water the bulbs heavily about once every 10 days until early summer, whereafter, reduce watering to about once per month. Once the leaves have started to die back, withhold watering until late summer/early autumn.
Nerine ridleyi is propagated by offsets or by seed. Separate offsets from the mother bulbs in late summer or early autumn, and replant immediately. As seed viability is limited, sow seed in containers as soon as it is ripe, in a similar medium recommended for adult bulbs. Extreme patience is required in raising seedlings to flowering size, as this may take six or more years to achieve.
The bulbs are subject to attack by mealy bugs at any time of year, and snails occasionally feed on the leaves, and can transfer viral disease. The bulbs and roots are highly susceptible to fungal disease, usually caused by an insufficiently well-drained growing medium.
References
David, J. 2016. On the origin of the name Nerine. Amaryllids 2016 (part 2): 8–10.
Duncan, G.D. 2002. Grow nerines: Kirstenbosch Gardening Series. National Botanical Institute, Cape Town.
Duncan, G.D. 2008. Nerine ridleyi. Curtis's Botanical Magazine 25 (2): 122–131.
Duncan, G., Jeppe, B. & Voigt, L. 2016. The Amaryllidaceae of southern Africa. Umdaus Press, Pretoria.
Duncan, G.D., Jeppe, B.J. & Voigt, L. 2021. Field guide to the Amaryllis family of southern Africa and surrounding territories. Galley Press, Nelspruit.
Snijman, D.A., Raimondo, D. & Turner, R.C. 2007. Nerine ridleyi E.Phillips. National Assessment: Red List of South African Plants version 2020.1. Accessed on 2022/02/21.
Credits
Graham Duncan
Kirstenbosch National Botanical Garden
March 2022
Plant Attributes:
Plant Type: Bulb
SA Distribution: Western Cape
Soil type: Loam
Flowering season: Late Summer, Autumn
PH: Acid
Flower colour: Pink
Aspect: Morning Sun (Semi Shade), Afternoon Sun (Semi Shade)
Gardening skill: Challenging
Special Features:
Good potplant
Poisonous
Horticultural zones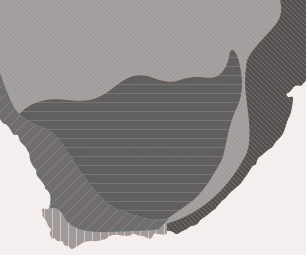 Zone 2 Coastal winter rainfall, frost free
Zone 3 Winter rainfall Karoo, light frost
Google QR Code Generator