Plants of the Week Advanced Search
Search results for "Engelerophytum" (displaying 2 of 2 on page 1)
Refine your search
Sort by date added
Sort Alphabetically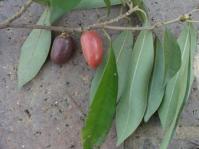 Common names:
Natal or silverleaf milkplum (Eng.); Natalmelkpruim (Afr.); umThongwane (isiZulu, isiXhosa); ithunga, umThungwane (isiXhosa); umTjongane (isiSwati)
... by people, monkeys and birds. Sunbirds feed on flowers. Engelerophytum Grow it from seed. As a garden species this is ...
04 / 02 / 2013 | F Nonyane | National Herbarium Pretoria
Read More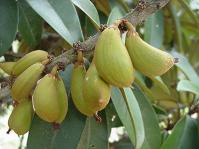 Common names:
Transvaal milkplum (Eng.); stamvrug (Afr.), motlhatswa (Tswana); mohlatswa (Northern Sotho); munombelo (Venda); amanumbela (Zulu); umnumbela (Swati) O
... eat the fruit while bushpigs readily eat the roots. Engelerophytum This attractive tree is a hardy, frost and ...
24 / 02 / 2003 | K Behr | Pretoria NBG
Read More