Plectranthus esculentus N.E.Br.
Family: Lamiaceae
Common names: wild potato, African potato, Livingstone potato (Eng.); wilde aartappel (Afr.); itapile (Xhosa); tsenza (Shona); mutada (Venda); ulujilo, umbondiwe (Zulu
Introduction
The wild potato is a pleasant aromatic herb with prolific beautiful yellow flowers. It is able to withstand a variety of climatic and soil conditions and has edible tubers that are a great source of nutrition and can be used to make a variety of foods.
Description
Description
Plectranthus esculentus is a trailing, semi-succulent, deciduous herb that grows up to 600–1200 mm tall. It has tuberous roots that are fleshy and swollen like the ordinary potato.
They are characteristic of the plant. Leaves are oblong-elliptic, 50–80 × 13–25 mm, shortly scabrid, glandular on the lower surface and the leaf margins are denticulate. The leaf base is obtuse or cuneate and the apex is obtuse.
Inflorescences are in axillary racemes, 50–80 mm long. Individual flowers are boat-shaped, pedicellate and solitary; the corolla is 14–16 mm long, yellow and end to the throat . The flowers only appear after the plant has shed its leaves. The calyx is 4–5 mm and elongates to 10 mm long after flowering has taken place.
The fruits are small, round, brown nutlets that are 1 mm long. Flowering time is mainly in spring and P. esculentus is the only species within the genus to flower in this season.
Conservation Status
Status
Plectranthus esculentus is listed as DDD (Data Deficient - Insufficient Information) according to the Red List of South African plants. When a species is listed as DDD, it means that there is not enough information to make an accurate assessment of its conservation status, but the species, however, is in fact well defined.
This species was cultivated greatly in the past. However, there is a great decline in the cultivation of this species, as it has been replaced by other domesticated crops, and in its natural habitat in the wild, it seems as if the species is exceptionally rare and its natural distribution and the extent of its range within South Africa are poorly known and understood.
It has been recently reported that a specimen of P. esculentus was discovered near Durban, but in threatened grasslands.  There there is not enough information to place P. esculentus into a proper threatened category. Material that was collected many years ago, did not indicate whether this plant was cultivated or obtained from the wild. Therefore, it is assumed, since there is a great decline in the plant population, that material was collected from cultivated specimens, rather than specimens collected in the wild.
Distribution and habitat
Distribution description
This species thrives in sandy, well-drained soils in rocky savanna where annual rainfall ranges between 700–1000 mm, and where frost is minimal or completely absent. It is spread across the provinces of KwaZulu-Natal to Limpopo, as well into tropical Africa.
In countries such as Senegal, Zambia and Zimbabwe, wild potato is found in the wild, is cultivated or grown where there is a water source. In areas such as southern Africa, wild potato is found in the wild in dry woodland areas, in forest margins, in areas of rocky hill-slopes as well as bushveld savanna. 
In South Africa, in coastal areas such as KwaZulu-Natal, the Zulu speaking people have been cultivating or growing wild potato since prehistoric times. Many rural people in Mpumalanga and the Kuruman District situated in the Nothern Cape, still make use of wild potato.
Derivation of name and historical aspects
History
The name Plectranthus, is derived from the Greek word plektron, which means 'spur', and anthos, which means 'flower', referring to the spur found at the base of the corolla tube. The specific epithet esculentus is a Latin word meaning 'edible' and this refers to its edible tubers.
P. esculentus was first described by Nicholas Edward Brown in 1894, and this was done from plants that were collected and grown by John Medley Wood in the Durban Botanical Gardens. In 1934 this species was then introduced by a gentleman called Mr Hepburn to Kirstenbosch Botanical Gardens from Nigerian stock (2832/34).
Although commonly known as the wild potato, P. esculentus is not a member of the family Solanaceae, to which the common potato belongs, but a member of the mint family, namely Lamiaceae.
Besides the yellow flowered species P. esculentus, there is also another yellow-flowered species within this genus, namely P. tetragonus, but this species is an erect annual and has erect stem bristles with glabrescent leaves and much smaller flowers.
Ecology
Ecology
Wild potato is able to grow in a variety of warm climates, ranging from humid, as in areas such as Equatorial Africa, to dry conditions in areas such as the Northern Cape.  It has good underground storage organs, namely  roots that are fleshy and swollen, and like the ordinary potato, has true tubers (underground stems that are modified and where new shoots are able to arise). These enable the plant to survive a period of dormancy when conditions for growth are not suitable.
The root crops are a great source of food in South Africa. The fact that wild potato is able to thrive under various conditions, such as marginal soil and climatic conditions across the country and is a great source of food, makes it a valuable source of food in Africa, and thus an important nutritional food crop.
P. esculentus, as with many members of the genus, is not largely affected by insects, pests or diseases. Caterpillars of various moth and butterfly species have been reported to eat the leaves, but they can be removed manually by hand. Although not greatly affected by these conditions, they are, however, affected by an attack of soil nematodes, and when grown for commercial use, measures need to be taken in order to control this.
Uses
Use
Wild potato is very popular as a source of food for indigenous people as it is the most nutritious tuber of all tuber vegetables and contains a high level of starch (80%). In addition to its high starch content, it contains 13% essential amino acids, which is essential to the body for constructing proteins, as well as contains an additional level of other important vitamins and mineral elements, such as calcium, iron and Vitamin A. Wild potato have been prepared and used like the common potato in Central Africa since earlier ancient times, when it was introduced by people that migrated southwards from Central Africa. The use and cultivation of it in local or rural communities have declined since then, hence classified as one of southern Africa's important 'lost crops'! The tubers are eaten like the common potato, and although they have a bland taste, there are varieties that are more pleasant and have the taste of mint. These tubers may be eaten raw, may be washed, the peels scraped off, then boiled, fried and even roasted. They are a delicacy in stews, soups and many other dishes.
It can be cultivated and grown throughout the year in tropical areas. The wild potato, as with most of the indigenous tubers, have been substituted with the early introduction of the taro (Colocasia esculenta, commonly known in South Africa as amaDube), which is a species from Malaysia or India which dates back as far as about 2 000 years ago, as well as by the tropical sweet potato (Ipomoea batatas) and cassava (Manihot esculenta), both from South America, and both of which are largely grown and cultivated in Africa as staples.
Growing Plectranthus esculentus
Grow
Being able to thrive under many climatic and soil conditions, the showy and profuse yellow flowers of Plectranthus esculentus are ideal in any garden, as they display their prolific flowers in winter and spring time, and their tubers are also a great source of nutrients for vegetable gardens. P. esculentus, however, does not grow in the Western Cape, during the winter-rainfall season.
Tuber planting: dig the soil to a depth of as least a full spade blade, remove stones which will interfere with tuber development, and break up clods of earth. Shape loose soil into ridges between half a metre and a metre apart, or in rows of mounds. Compost may be used, and in parts of Africa, it is customary to add some wood ash and even diluted cattle urine. Plant whole tubers or tubers cut into small sections 5–10 cm deep in the ridges or mounds, which should be separated by a spade blade from each other (25–30 cm)(Xaba & Croeser 2011). A single cluster of tubers from one plant, can produce about 100 new plants, by being cut into comparatively small sections. Planting tubers takes place with the onset of the early spring rains (end of August to early September in summer-rainfall areas)(Xaba & Croeser 2011).
Cultivation: although wild potato is adapted to relatively high rainfall conditions, it can survive drought. Rainfall of 750 mm (or watering to make up a shortfall) is preferred. Well-drained, sandy soils are preferred, as clay soils produce irregular tubers because of water-logging. It can be planted in clearings either as a sole crop, or grown together with a low-growing crop. Earth must continue to be heaped up around the plant to stimulate tuber production and to prevent exposed tubers going green and starting to sprout. Surface cultivation by hoe to remove weeds is usually done before the first month is up and then again a month later. Some varieties do grow in heavier soil near marshes and these areas are used in Zambia, Zimbabwe and Senegal during the dry season. In South Africa it grows in dry to subtropical bushveld (savanna) regions, but is often found on rocky hill slopes (Xaba & Croeser 2011).
Harvesting and storage of tubers: Either the whole plant with the tubers attached is removed, or the earth can be gently moved away and the mature tubers detached, leaving the main plant to continue growing. If the whole plant is removed, then a tuber should be left in place to rest in the soil and grow in the next rainy season. The tubers can be harvested four to six months after planting, depending on rainfall, soil and situation. The tubers are eaten fresh but can be stored in baskets in the shade or layered in dry sand for later use. They have a relatively short shelf life, however, and are vulnerable to damage, so must be handled carefully (Xaba & Croeser 2011).
References
Crouch, N.R. & Styles, D.G.A. 2010. Rediscovery in South Africa of the neglected African vegetable Plectranthus esculentus. Bothalia 40 (1): 65–68.
Jackson, W.P.U. 1990. Origins and meanings of names of South African plant genera . University of Cape Town.
http://Redlist.sanbi.org
Van Jaarsveld, E. 1987. The Plectranthus handbook. National Botanical Gardens, Cape Town.
Van Jaarsveld, E. 2006. The southern African Plectranthus and the art of turning shade to glade. Fernwood Press, Vlaeberg, Cape Town.
Xaba, P. & Croeser, P. 2011. Wild potato. Veld & Flora: 17, December 2011.
Credits
Bronwynne Busch
National Herbarium, Pretoria
July 2015
Plant Attributes:
Plant Type: Perennial
SA Distribution: KwaZulu-Natal, Limpopo, Mpumalanga
Soil type: Sandy
Flowering season: Spring, Winter
PH: Neutral
Flower colour: Yellow
Aspect: Full Sun
Gardening skill: Average
Special Features:
Fragrant
Edible plant
Horticultural zones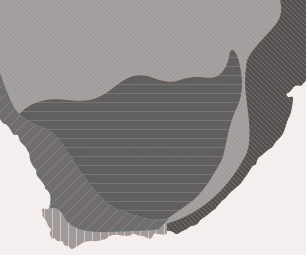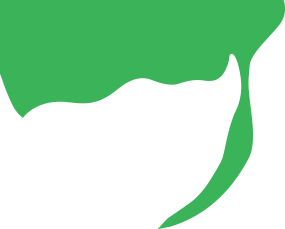 Zone 1 Coastal summer rainfall, frost free
Zone 5 Bushveld summer rainfall, Light frost
Google QR Code Generator