Rhoicissus rhomboidea (E.Mey. ex Harv.) Planch.
Family: Vitaceae
Common names: glossy forest grape, glossy wild grape, ropewood (Eng.); blinkblaarbosdruif, bimbrikos, bobbejaantou (Afr.); umbovu (Swa.); tshikundwi-mae (Ven.); umthwazi (Xho.); isinwazi (Zul.).
SA Tree No: 456.4
Introduction
A very adaptable, climbing plant that is suitable for indoors as well as outdoors. It is rather vigorous in its spread and makes a great cover for those unwanted and ugly walls and fences.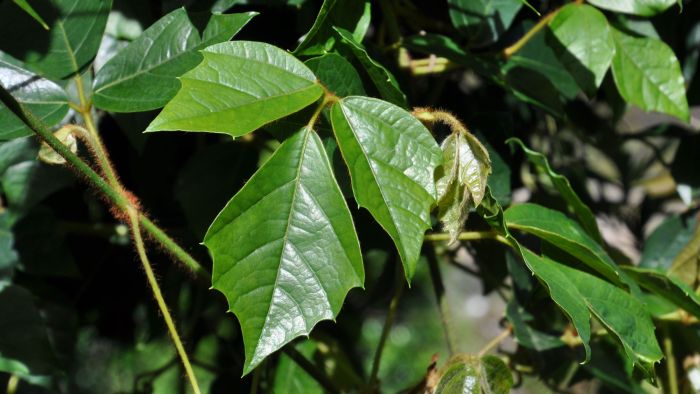 Description
Description
Rhoicissus rhomboidea is an evergreen, strong climber to small tree that grows from 3 to 6 m in height. The dark green leaves are tri-foliate (comprising of 3 leaflets); leaflets are asymmetrical, with short stalks; leathery and glossy with pale russet hairs underneath and with an irregularly toothed margin. Each tooth is tipped with an approximately 1 mm long point, and the leaflet apex tapers to a point. The usually dark brown stem is multi-branched, with very strong tendrils. The tendrils are forked. 
The flowers are small and greenish yellow, in branched heads in the leaf axils (the angle between the upper side of the stem and a leaf, branch, or petiole), in spring to midsummer (between September and January). Edible grape-like fruits appear in clusters after flowering, in late summer to autumn (from January to April) and may continue to late spring (October), maturing to a dark red to purple colour.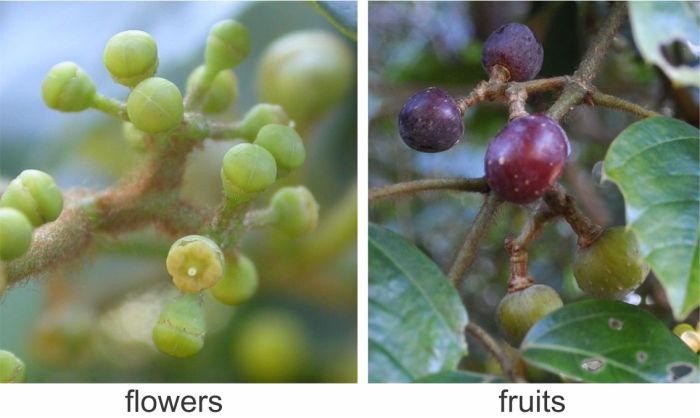 Conservation Status
Status
Rhoicissus rhomboidea is listed in the category of Least Concern (LC) on the SANBI Red List website. Plants in this category are usually widespread and abundant species.
Distribution and habitat
Distribution description
Rhoicissus rhomboidea is not endemic to South Africa, it also occurs in Eswatini, Mozambique and Zimbabwe. In South Africa it is distributed across the Provinces of the Eastern Cape, KwaZulu-Natal, Mpumalanga and Limpopo. It is often found in forest and on forest margins.
Rhoicissus rhomboidea adapts well in tropical and warm temperate climates.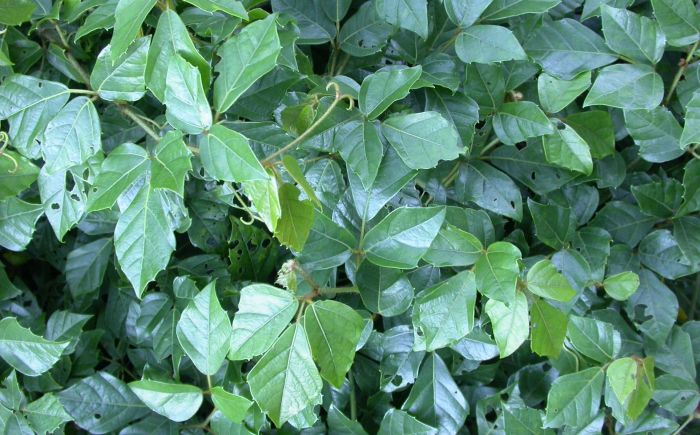 Derivation of name and historical aspects
History
The name Rhoicissus is derived from the Greek rhoia, meaning 'pomegranate' and kissos, 'ivy'. Perhaps not the most accurate of names: like ivy, it is a climber, but it has tendrils; and the small fruits, although spherical, do not seem very like that of a pomegranate. The species name rhomboidea is derived from the Latin rhombus, meaning 'a four-sided geometric figure with all sides equal and the opposite angles are equal', referring to the diamond-shaped leaves. 
The species was first described in 1859, treated under Cissus.
There are about 18 species of Rhoicissus, with 13 of them currently recognized in South Africa. Species covered in this series include R. tomentosa, R. tridentata and R. digitata.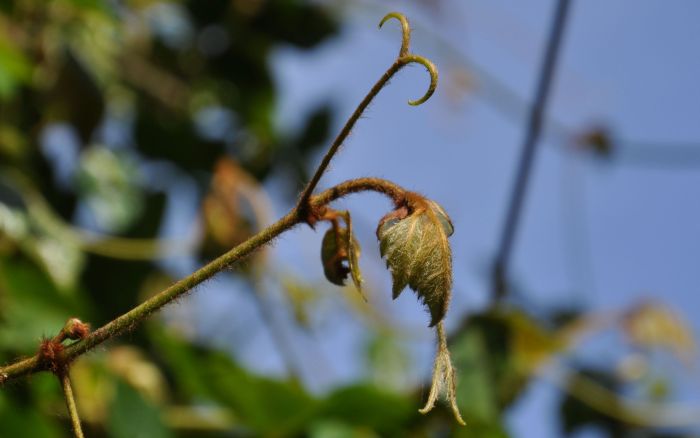 Ecology
Ecology
The glossy forest grape is a well-known bird attracting plant, particularly because of its edible grape-like fruits. The fruit is also eaten by humans.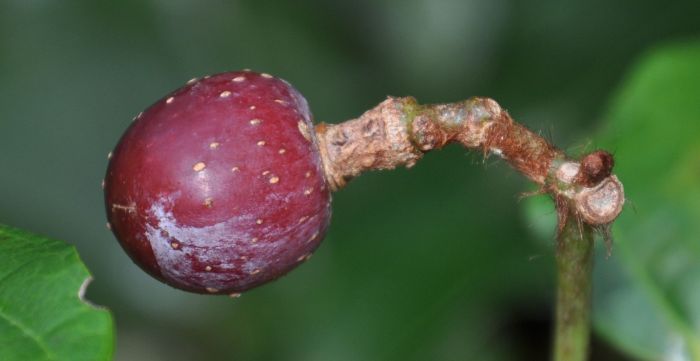 Uses
Use
In horticulture Rhoicissus rhomboidea is widely used as a house plant. It is also an ideal plant for cool, shady positions in summer, although it prefers some warmth in winter. As a climbing or creeping plant, it can be trained up a trellis or framework of strings. Also suitable for entrance halls and stairwells. 
The stems of the plant are used to make rope.
Growing Rhoicissus rhomboidea
Grow
Rhoicissus rhomboidea is grown from both cuttings and seeds. Take stem or tip cuttings in late spring and plant them in a general soil mixture, such as one made up of 4 parts compost, 3 parts milled bark and 1 part sand. Dip the cutting wound in rooting hormone suitable for semi-hardwood.
Sow seeds in good, well-drained soil in spring. 
Pinching out the growing tips will make the plant more bushy and improve its shape. Feeding the plants regularly in summer will improve their growth.
Rhoicissus species are rarely attacked by pests or diseases. R. rhomboidea is quite a tough plant that tolerates some neglect and is able to grow in the poorest conditions.
References
Foden, W. & Potter, L. 2005. Rhoicissus rhomboidea (E.Mey. ex Harv.) Planch. National Assessment: Red List of South African plants version 2020.1. Accessed on 2020/07/18.
Gibson, J.M. 1975. Wild flowers of Natal: coastal region. Trustees of the Natal Publishing Trust Fund, Durban.
Hyde, M.A., Wursten, B.T., Ballings, P. & Coates Palgrave, M. 2020. Flora of Zimbabwe: species information: Rhoicissus rhomboidea. https://www.zimbabweflora.co.zw/speciesdata/species.php?species_id=137840. Accessed 18/08/2020.
Notten, A. 2004. Rhoicissus tomentosa (Lam.) Wild & R.B.Drumm. (Vitaceae). PlantZAfrica. Online. http://pza.sanbi.org/rhoicissus-tomentosa.
Coates Palgrave, K. 1992. Trees of southern Africa. Struik Publishers, Cape Town.
Pooley, E. 2003. The complete field guide to trees of Natal, Zululand and Transkei. Natal Flora Publication trust.
Wikipedia. Rhoicissus rhomboidea. https://en.wikipedia.org/wiki/Rhoicissus_rhomboidea. Accessed 18/08/2020.
Credits
Sisanda Velembo
Kirstenbosch National Botanical Garden
September 2020
Plant Attributes:
Plant Type: Climber, Scrambler, Tree
SA Distribution: Eastern Cape, KwaZulu-Natal, Limpopo, Mpumalanga
Soil type: Sandy, Loam
Flowering season: Early Summer, Late Summer
PH:
Flower colour: Green
Aspect: Shade, Morning Sun (Semi Shade), Afternoon Sun (Semi Shade)
Gardening skill: Easy
Special Features:
Attracts birds
Drought resistant
Good potplant
Indoor plant
Edible plant
Horticultural zones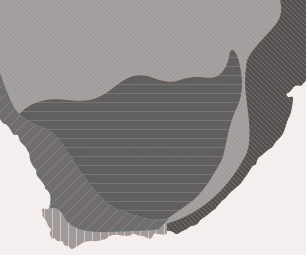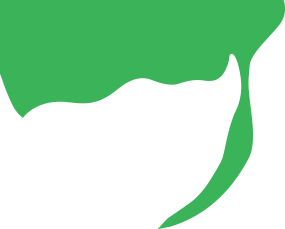 Zone 1 Coastal summer rainfall, frost free
Zone 2 Coastal winter rainfall, frost free
Zone 5 Bushveld summer rainfall, Light frost
Google QR Code Generator