Schotia latifolia Jacq.
Family: Fabaceae
Common names: forest boer-bean, bush boer-bean (Eng.); bosboerboon, boerboontjie (Afr.); umGxam, umXamo (isiXhosa); umGxamu (isiZulu)
SA Tree No: 204
Introduction
The attractive pink blooms of the forest boer-bean are probably its most distinctive feature, unlike its close relatives, the weeping boer-bean (Schotia brachypetala), the dwarf boer-bean (S. capitata), and the Karoo boer-bean (S. afra) which usually have scarlet flowers.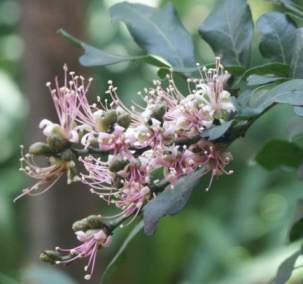 Description
Description
Schotia latifolia is a tree which grows up to 3 m high where the habitat is dry and scrubby, but may reach 15 m when growing in more moist areas. The crown is rounded in shape unless growing in a forest habitat where the tree will be taller and more slender, the crown shaped according to the forest canopy. In Mpumalanga it is usually found on mountain slopes. The bark is usually smooth and reddish brown to grey.
The leaves are compound, dark green and have a rather leathery texture. The leaflets are elliptic and asymmetrical; the 3-5 pairs of leaflets are arranged opposite one another although the actual leaf arrangement is alternate. The pale pink flowers are borne in clusters on the ends of stems. Flower colour can be variable, from flesh-coloured to white-ish. Unlike S. brachypetala, the petals are well formed and not very narrow or reduced to thin filaments. The flowers appear in October and November. When not in flower it may be confused with S. brachypetala but this tree usually has more leaflets (4-7 pairs) per leaf.
The pods are broad, flat, brown and woody when mature. As with the other boer-bean species, the pods peel away from their outer edges, leaving the narrow rims with the seeds attached hanging on the tree. The seeds are light brown with a yellow attachment called an aril.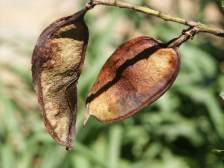 Conservation Status
Status
Distribution and habitat
Distribution description
Schotia latifolia grows in forests and forest margins, scrub and bushveld. The main centre of distribution is in the Eastern Cape but it does occur in restricted areas within Mpumalanga and Limpopo Province. Since it occurs in a variety of habitats, it would very likely tolerate garden conditions, although it does not occur in very frosty areas. The tree will need to be well watered if it is to attain a tall and graceful stature.
Derivation of name and historical aspects
History
Schotia is a small genus which occurs only in southern Africa, south of the Zambezi River. The genus was named for Richard van der Schot, a collector active in the 1700s, by N.J. Jacquin who was the director of the Imperial Gardens at Schönbrunn, Vienna. Van der Schot was his head gardener. The specific name latifolia means broad-leaved. This species is part of the enormous Fabaceae (bean) family. The flat pods and edible seeds may have been the origin of the common name boer-bean, which refers to the Dutch settlers and farmers who used it for food.
Ecology
Ecology
Birds are attracted by the nectar, although it is not as copious as the weeping boer-bean, which derives its common name from the fact that the nectar literally drips from the tree! The flowers also attract insects such as wasps, ants, beetles and flies, which in turn attract birds and reptiles.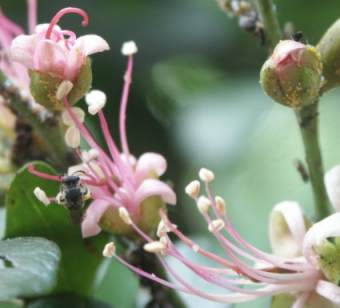 The pods apparently have an astringent taste but monkeys eat the seeds. The seeds have fleshy, yellow arils with a high oil content, making them it very attractive to birds. This is possibly a way of dispersing seed as the bird may carry its prize off, discard the seed and eat the aril. Other animals such as ants or small mammals would most likely carry away seeds that fall to the ground, as they would also find the aril irresistible. The bush boer-bean is associated with the following butterfly and moth species: Blue-spotted Emperor (Charaxes cithaeron); a Notodontid moth, Odontoperas heterogyna and Brown Playboy (Deudorix antalus). All the boer-beans are some of the preferred nesting sites of the Greater Double-collared Sunbird.
Uses
Use
The seeds are edible and have been used for food historically by indigenous African peoples as well as the European settlers and farmers. The pods were picked green and then roasted. The seeds would have effectively been steamed inside the pods. These were removed and eaten. The tough white wood has been used to make strong fence posts although it is not an economically important timber. The bark has been used as a dye which produces a greenish colour. It has also been recorded as being used as a tanning agent for leather. The bush boer-bean has been used successfully as a bonsai subject.
Growing Schotia latifolia
Grow
Propagate Schotia latifolia from seed in spring. Pour hot water over the seeds and leave them to soak overnight. They should quickly swell as they absorb the water. When the seed coat becomes wrinkled they are ready to be sown.
Sow in seedling trays with a good, sieved seedling mix, to a depth of about one third the thickness of the seeds. Cover them lightly. Keep the trays moist but ensure the mixture is well-drained and the seeds do not become waterlogged. Keep the trays in semi-shade.
Prick out once they have reached the two-leaf stage, being very careful not to damage the sensitive tap-root. They can be planted in black plastic bags. Keep in semi-shade initially and then gradually harden them off. Ensure that the young plants never dry out completely.
In the garden this tree will perform best if given optimal conditions. Dig a good sized hole (1 x 1 x 1 m). Return the topsoil mixed with good compost and either superphosphates or proprietary tree tablets (dose according to the manufacturer's recommendations). Remove the black bag with care and ensure that the soil level in the bag and of the filled hole are matched. Watering is important and can be done in a water-wise way by using drippers under a layer of mulch. (Save your autumn leaves for mulch instead of throwing them away.)
The bush boer-bean is not commonly found in gardens but would make a beautiful addition to a wildlife garden. It will probably be tender to heavy frosts as it does not naturally occur in these areas. Highveld gardeners should choose a sheltered site and protect the tree in winter for the first few years. It could also be planted in a bush clump as part of an exclusion zone (a part of your garden where only the birds go!).
References
Coates Palgrave, M. 2002. Keith Coates Palgrave Trees of southern Africa, edn 3. Struik, Cape Town.
Germishuizen, G., Meyer, N.L., Steenkamp, Y. & Keith, M. (eds). 2006. A checklist of South African plants. Southern African Botanical Diversity Network Report No. 41. SABONET, Pretoria.
Kroon, D.M. 1999. Lepidoptera of southern Africa : host plants and other associations. D.M. Kroon and Lepidopterists' Society of South? Africa. Jukskei Park, Johannesburg.
Palmer, E. & Pitman, N. 1972. Trees of southern Africa, vol. 2. Balkema, Cape Town.
Schmidt, E., Lötter, M. & McCleland, W. 2002. Trees and shrubs of Mpumalanga and Kruger National Park. Jacana, Johannesburg.
Trendler, R. & Hes, L. 1995. Attracting birds to your garden in southern Africa. Struik, Cape Town.
Von Breitenbach, F. 1974. Southern Cape forests and trees. The Government Printer, Pretoria.
Woodhall, S. 2005. Field guide to butterflies of South Africa. Struik, Cape Town.
Credits
Alice Aubrey
Walter Sisulu National Botanical Garden
April 2007
Plant Attributes:
Plant Type: Tree
SA Distribution: Eastern Cape, Limpopo, Mpumalanga
Soil type: Loam
Flowering season: Early Summer
PH: Neutral
Flower colour: White, Pink
Aspect: Full Sun
Gardening skill: Easy
Special Features:
Attracts birds
Attracts butterflies
Edible plant
Useful plant
Horticultural zones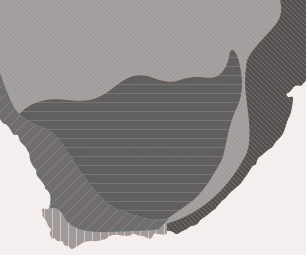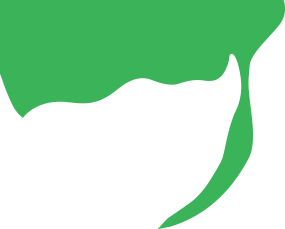 Zone 1 Coastal summer rainfall, frost free
Zone 2 Coastal winter rainfall, frost free
Zone 5 Bushveld summer rainfall, Light frost
Google QR Code Generator