Senecio tamoides DC.
Family: Asteraceae
Common names: canary creeper ( Eng. ); kanarieklimop (Afr.); uqobaqoba (Zulu)
Introduction
There is nothing more stunning than a sheer drop of masses of golden yellow flowers, and this creeper literally drips with flowers when in full bloom.
Description
Description
A vigorous fast-growing climber with semi-succulent stems and leaves that has a spread of 4 x 2 m. It is mostly evergreen, but during severe winters or in areas that suffer from frost, it will react deciduously, dying back and then recovering beautifully again in the spring.
The light green, shiny, fleshy leaves resemble those of ivy in that they are roughly triangle-shaped with unequal lobes and are attractive all year round. The wonderfully bright canary yellow daisy flowers are borne massed in clusters during late summer and autumn (March to July), making a lovely show; they also have a delightful aromatic scent. The seeds are typical of the daisy family — fluffy and creamy white.
Distribution and habitat
Distribution description
The canary creeper occurs naturally on our indigenous forest margins from the Eastern Cape to Zimbabwe , as well as in patches of forest in KwaZulu-Natal and in scattered localities along the escarpment. In its natural habitat, it scrambles up on shrubs and climbs into trees, twining from the shady forest floor to reach the sunlit tree-tops where it can then flower successfully.
Derivation of name and historical aspects
History
The word Senecio is derived from the Latin senex meaning old man, referring to the fluffy white seed heads; and tamoides means resembling Tamus.
Senecio is one of the largest flowering genera, including annual and perennial herbs, shrubs, small trees and vines — all very variable in habitat and foliage — which are sometimes succulent, as is the case with Senecio tamoides. Another noteworthy member of this genus is S. macroglossus, also an attractive climber with similar leaves and fewer larger flowers, much less vigorous in growth habit, but a lovely garden plant. Very different from these climbers, but also attractive garden plants are the purple flowered Senecio elegans and Senecio glastifolius , and the grey-leafed Senecio haworthii.
Ecology
Ecology
The flowers attract butterflies and the larvae of the Tricoloured Tiger and Delegorgue's Prince moth feed on Senecio species. Seeds are wind dispersed.
Uses
Use
Used widely in gardens as a popular, cheerful, colourful, easy-to-grow climber. In traditional medicine it is used to treat anthrax in cattle and flatulence.
Growing Senecio tamoides
Grow
The long, green, smooth stems need support to climb and this can be provided by a trellis, pergola, or other traditional support devices. One can also allow the plant to naturally twine through other shrubs or even allow it to grow as it would in nature by planting it at the base of a tree and leaving it to climb up naturally. The growing tips of the plant must have sunshine in order to develop the flowers properly but the base of the plant will tolerate full shade.
The canary creeper is a tolerant, fast-growing garden plant that grows easiest in full sun, in well-drained composted garden soil against a wall or fence. Feed regularly to encourage good health and to support the vigorous growth and flowering. Water sparingly as this plant is semi-succulent and can tolerate long periods of dryness once it is established. It prefers a warm climate, and dies back in colder climates but will recover quickly and easily; prune away any frost damaged parts.
It can be cut almost down to the ground each year after flowering and seeding, as it will shoot new growth again in spring, easily gaining it previous height and vigour in one season's growth. Can also be trimmed regularly while growing, to control its spread if it is taking over too much of the garden, or if used in a large pocket in a rockery, prune to shape it to fill the allotted space. It also makes a superb groundcover if allowed to spread horizontally.
Used as a groundcover propagate Senecio tamoides from seed sown in spring, or by taking stem cuttings in summer. Treat the cuttings with a rooting hormone and place in river sand till the roots have formed. Stems touching the ground as they grow may often form roots and can be cut off the main plant and grown on successfully.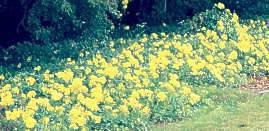 References
Eliovson, S. 1957 South African flowers for the garden . Howard Timmins, Cape Town.
Hutchings, A. 1996. Zulu medicinal plants-an inventory . University of Natal Press, Pietermaritzberg.
Joffe, P. 1993. The gardeners guide to South African plants . Tafelberg, Cape Town.
Joffe, P. 2001. Creative gardening with indigenous plants. A South African guide. Briza Publications, Pretoria.
Leistner, O.A. (ed.) 2000. Seed plants of southern Africa : families and genera. Strelitzia 10. National Botanical Institute. Pretoria.
Onderstaal, J. 1984. Transvaal , Lowveld and Escarpment . South African Wildflower Guide 4. Botanical Society of South Africa , Cape Town.
Pienaar, K. 1985. Grow South African plants . Struik, Cape Town.
Pienaar, K. 1984. The South African What flower is that? . Struik, Cape Town.
Van der Spy, U. 1976. Gardening with climbers. Protea Press, Stellenbosch.
Credits
Cheris Viljoen
Kirstenbosch NBG
April 2005
Plant Attributes:
Plant Type: Climber, Ground Cover, Scrambler, Succulent
SA Distribution: Eastern Cape, KwaZulu-Natal, Limpopo, Mpumalanga
Soil type: Sandy, Clay, Loam
Flowering season: Late Summer, Autumn
PH: Acid, Neutral
Flower colour: Yellow
Aspect: Full Sun, Morning Sun (Semi Shade), Afternoon Sun (Semi Shade)
Gardening skill: Easy
Special Features:
Attracts butterflies
Drought resistant
Fragrant
Medical plant
Feeds honeybees
Horticultural zones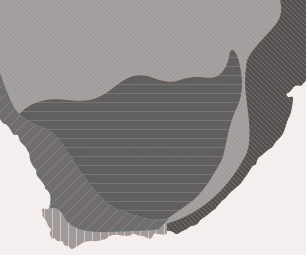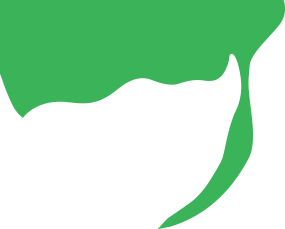 Zone 1 Coastal summer rainfall, frost free
Zone 2 Coastal winter rainfall, frost free
Zone 3 Winter rainfall Karoo, light frost
Zone 5 Bushveld summer rainfall, Light frost
Google QR Code Generator