Sesamum saxicola (E.A.Bruce) Byng & Christenh. (= Ceratotheca saxicola E.A.Bruce)
Family: Pedaliaceae
Common names: rock foxglove (Eng.); rotsvingerhoedblom (Afr.)
Introduction
With the Soutpansberg in the extreme north eastern Venda and Kruger National Park being its only home, Sesamum saxicola grows in sandstone crevices, overhanging walls of rock, showcasing its deep pink, funnel-shaped flowers.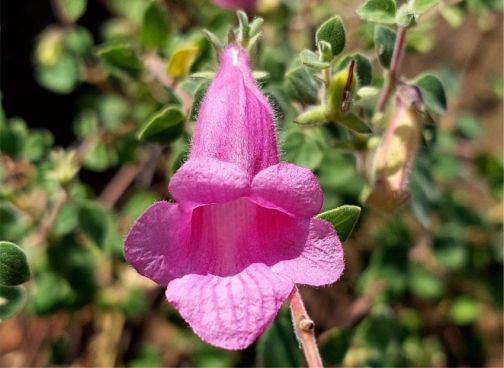 Description
Description
Sesamum saxicola is a perennial herb growing up to 0.5 m tall and can become bushy, depending on the amount of rainfall it receives. The leaves are small, 4 mm long, opposite, green, ovate, slightly hairy and release a strong smell when crushed. They are not lobed, unlike its close relative, S. trilobum, whose leaves are deeply lobed. Flowers are up to 20 mm long, deep pink and funnel-shaped. Black seeds are enclosed in a 2-horned fruit capsule, 8-9 x 5 mm. The rock foxglove can be in flower at anytime of the year as long as it experiences a good rainy season.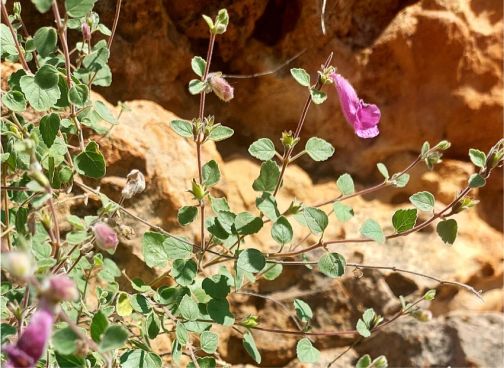 Conservation Status
Status
Rock foxglove is a range-restricted species and has been assessed under the IUCN Red List criteria as Rare, however, it is not under any threat in the wild. Seeds were collected in Venda by MSBP in 2023 and are safely banked in the Millennium Seed Bank, Kew, as insurance and back-up for future restorations and reintroductions in case anything happens to the current populations of S. saxicola. The seed collection is new to the bank meaning that it had never been banked before. Half of the collection will be withdrawn from the Millennium Seed Bank and banked in our own SANBI seed bank when it is developed and running.
Distribution and habitat
Distribution description
Sesamum saxicola is endemic to South Africa, it is confined to the extreme north eastern Limpopo province, in Venda and the Kruger National Park, where it grows in crevices in sandstone cliffs, overhanging walls of rock, in full sun, and experiences hot summers and warm winters.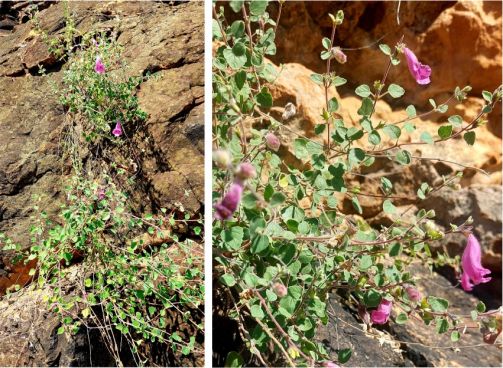 Derivation of name and historical aspects
History
This species was previously known as Ceratotheca saxicola, one of two species of Ceratotheca found in South Africa. The name meaning 'horned capsules', derived from the Greek words kerato, meaning 'horned' and theke, meaning 'a case', referring to their distinctive fruiting capsules. The plants that were previously classified in Ceratotheca are now considered to be genetically and morphologically indistinct from plants in the genus Sesamum and all species have thus been transferred. The genus name Sesamum is the Greek and Latin name for sesame, Sesamum indicum. The specific epithet saxicola means 'rock dwelling', from the Latin saxum, meaning 'rock' and cola, meaning 'dweller', referring to its habitat.
The Pedaliaceae, commonly known as the sesame family, comprises of only 11 genera. Ceratotheca was an endemic African genus consisting of 5 species found in tropical and dry habitats, all are now members of Sesamum, a genus of 31 species of tropical and subtropical regions of Africa, India and Australia. The species formerly included in Ceratotheca are Sesamum saxicola formerly Ceratotheca saxicola endemic to the Soutpansberg, Limpopo Province, South Africa; Sesamum integribracteatum (= Ceratotheca integribracteata) an annual distributed in Angola and Namibia; Sesamum sesamoides (= Ceratotheca sesamoides an annual endemic to the northern parts of West Africa; the biennial Sesamum trilobum (= Ceratotheca triloba) distributed in southern Africa and the perennial Sesamum reniforme (= Ceratotheca reniformis) found in Angola.
Ecology
Ecology
Rock foxglove flowers are pollinated by honeybees and seeds are expelled from the capsules upon ripening by means of a phenomenon known as ballistic seed dispersal. With regards to flowering, it may produce flowers at any time of the year, because plants that occur in hot and dry areas mostly flower in response to rain and not season, and Sesamum saxicola is no exception (Troos van der Merwe, personal communication).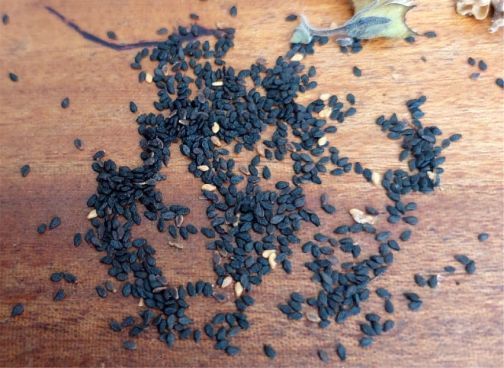 Uses
Use
No uses or cultural applications have been documented for this species, however, the striking, deep pink, funnel-shaped flowers and velvety, ovate leaves suggest horticultural potential. Sesamum saxicola could make an attractive ornamental garden plant and container plant, and an excellent replacement for the well known S. trilobum which tends to be invasive in the garden. Sesamum trilobum is commonly used by the Zulu people to treat menstrual pains, nausea, stomach cramps, diarrhea and fever, while on the other hand it is also included in the diet even though the leaves have a pungent smell. According to a 2016 study, Sesamum trilobum and S. sesamoides have good nutritional and pharmacological potential, however, they are slightly toxic at high concentrations.
Growing Sesamum saxicola
Grow
Although no cultivation methods have been documented, Sesamum saxicola has been easily propagated at the Thohoyandou National Botanical Garden, from seeds collected in northern Venda. Wait for the capsules to turn brown and open up, then collect the black seeds, as these are the mature seeds which have a higher chance of germination than the light brown seeds where the embryo is not fully developed. Sow seeds on paper towels, or evenly in a well-drained medium such as perlite or sand, place in a warm area, keep moist and the seeds should germinate within 2 weeks. Transplant the seedlings into perlite or sand, place in full sun and water twice a week. Seeds can be sown all year round in areas that get hot summers and warm winters. Germination is fast but the young seedlings are initially slow growing and should grow faster if fed with an organic fertilizer like fish emulsion, similar to seedlings of its close relative S. trilobum. From its distribution, S. saxicola will need a hot and frost free climate and is best suited to a rocky area with full sun in cultivation.
References
Christenhusz, M.J.M., Fay, M.F.F. & Byng, J.W. 2018. The Global Flora. A practical flora to vascular plant species of the world. Special edition. GLOVAP Nomenclature Part 1. Plant Gateway, Bradford.
Jackson, W.P.U. 1990. Origins and meanings of names of South African plant genera. University of Cape Town.
Leistner, O.A. (ed.). 2000. Seed plants of southern Africa: families and genera. Strelitzia 10. National Botanical Institute, Pretoria.
Masondo, N.A., Finnie, J.F. & Van Staden, J. 2016. Nutritional and pharmacological potential of the genus Ceratotheca – an underutilized leafy vegetable of Africa. Journal of Ethnopharmacology 178:209-221. DOI: 10.1016/j.jep.2015.12.003.
Plants of the World Online, Pedaliaceae R.Br. https://powo.science.kew.org/taxon/urn:lsid:ipni.org:names:77126681-1. Accessed 4/9/23.
Raimondo, D. & Cholo, F. 2008. Ceratotheca saxicola E.A.Bruce. National Assessment: Red List of South African Plants version 2020.1. Accessed on 2023/08/14.
Retief, E. & Herman, P.P.J. 1997. Plants of the northern provinces of South Africa: keys and diagnostic characters. Strelitzia 6. National Botanical Institute, Pretoria.
Van der Walt. L. & Notten, A. 2023. Sesamum trilobum (Bernh.) Byng & Christenh. (= Ceratotheca triloba. (Bernh.) Hook.f.) (Pedaliaceae). PlantzAfrica. Online. http://pza.sanbi.org/sesamum-trilobum.
Credits
Ntsakisi Masia and Thembuluwo Maduwa
Millennium Seed Bank, Thohoyandou National Botanical Garden
August 2023
Acknowledgements: the authors thank Troos van der Merwe for sharing his knowledge of the species.
Plant Attributes:
Plant Type: Perennial
SA Distribution: Limpopo
Soil type: Sandy, Loam
Flowering season: Sporadic/All year
PH:
Flower colour: Pink
Aspect: Full Sun
Gardening skill: Average
Special Features:
Good potplant
Feeds honeybees
Horticultural zones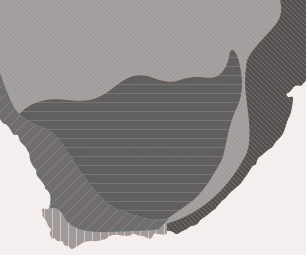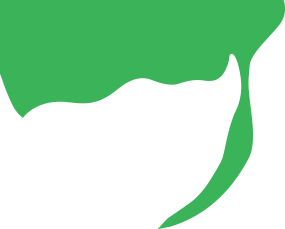 Zone 5 Bushveld summer rainfall, Light frost
Google QR Code Generator