Stadmania oppositifolia subsp. rhodesica
Stadmania oppositifolia (Lam.) Poir. subsp. rhodesica Exell
Family: Sapindaceae
Common names: silky-plum (Eng.); sypruim (Afr.)
Introduction
An awesome small tree with the most attractive flowers and fruits.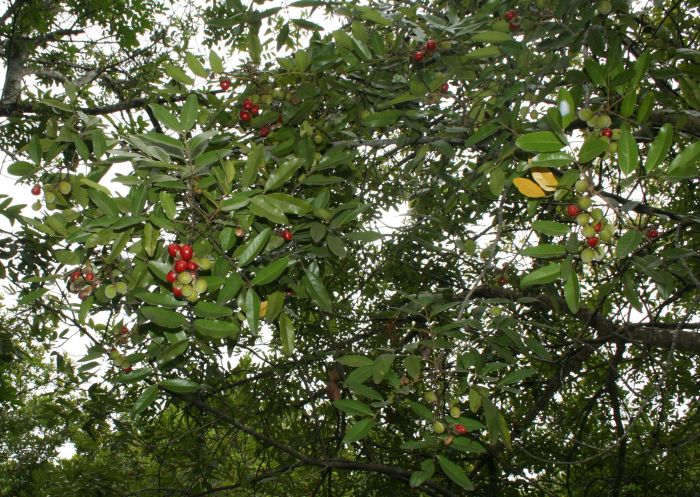 Description
Description
Stadmania oppositifolia subsp. rhodesica is a small to medium sized tree, 4 to 8 m tall, although it can grow up to 20 m in tropical Africa. The branches are light grey; the bark scaly, giving the trunk a mottled appearance.
The leaves are up to 150 mm long, paripinnately compound, with 2 or 3 pairs of opposite or nearly so, oblong to elliptic leaflets, 50–85 × 20–35 mm; apex rounded, base tapering; margin entire; hairless above, slightly hairy below, dark glossy green; petiole up to 55 mm long; petiolules 2–4 mm long.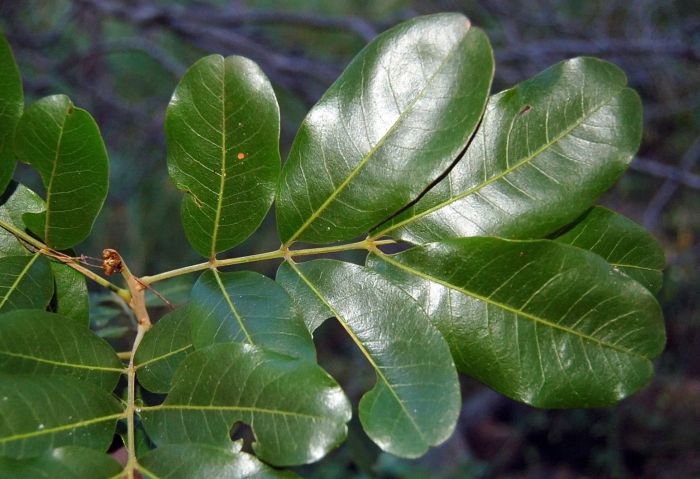 Flowers are small, yellowish, without petals, in catkin-like racemes, about 10 mm long, in the axils of the leaves. The flowers are male or female, on the same tree and sometimes in the same raceme. Flowering is in early summer (October to December).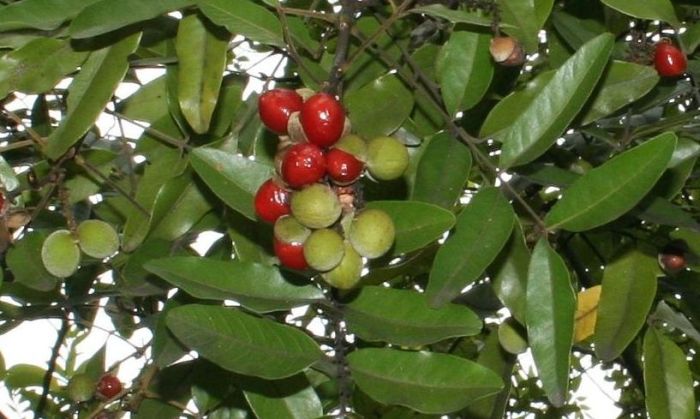 Fruits are 3-lobed capsules, with usually only 1 or 2 locules developing. The fruits are velvety, green at first, red when mature, splitting open to reveal a chestnut-brown, globose or ovoid seed, 10–12 mm in diameter, completely enveloped in a green to red aril that loosely covers the seed. Fruits ripen in mid to late summer (December to March).
Conservation Status
Status
According to the Red List of South African plants, Stadmania oppositifolia subsp. rhodesica is assessed as Least Concern (LC), but the IUCN Red List and the Zimbabwe Plant Red Data List give it an assessment of Near Threatened (NT).
Distribution and habitat
Distribution description
This beautiful tree naturally occurs on alluvial soils adjacent to rivers, on rocky outcrops, in ravines and on sandstones ridges, in Zimbabwe and in northern South Africa, where it occurs in the Provinces of Limpopo and Mpumalanga.
The typical subspecies oppositifolia occurs in Kenya, Tanzania, Madagascar and Reunion and has a longer inflorescence and larger leaflets. There is no overlap in their distribution ranges.
Derivation of name and historical aspects
History
The genus Stadmania is named after the German botanical traveller M. Stadman. The species name oppositifolia refers to the opposite arrangement the leaflets, and the subspecies name rhodesica, means 'of Rhodesia' the former name of Zimbabwe, where the type species was collected.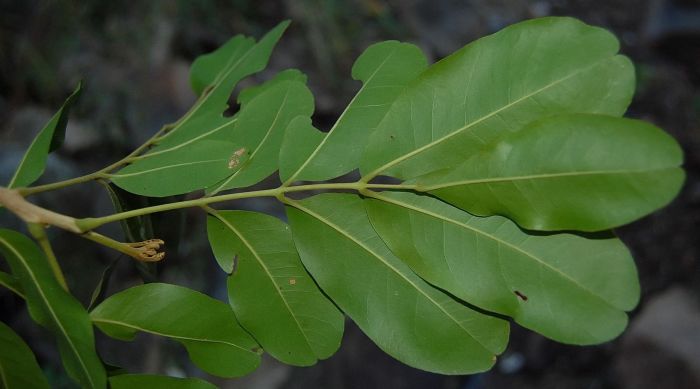 Ecology
Ecology
Small flies and ants have been observed doing rounds on the red velvety fruits. Hornbills eat the fruits.
Uses
Use
The wood is tough and hard. In Madagascar, the wood of the subspecies oppositifolia is traded as elatrangidina where it is used to construct houses, boats, furniture and for carving. It is also suitable for planks, bridge covering, heavy flooring and carpentry. The wood also yields good charcoal.
In Mauritius, bark decoctions are used to ease fever and as an astringent and a purifying and detoxifying herb.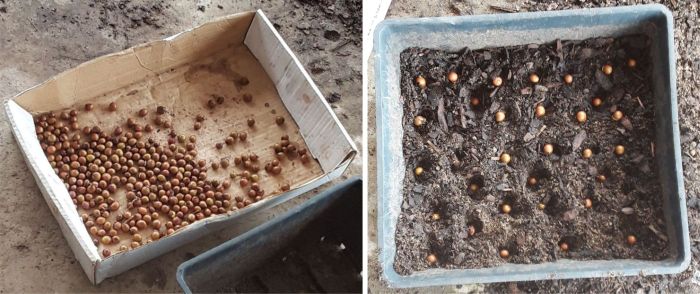 Growing Stadmania oppositifolia subsp. rhodesica
Grow
This plant can be easily propagated by seeds. The seeds must be harvested when ripe, the arils cleaned off and the seeds sown in seed trays, using a seedling mix such as one made up of 2 parts sand and 1 part sieved bark.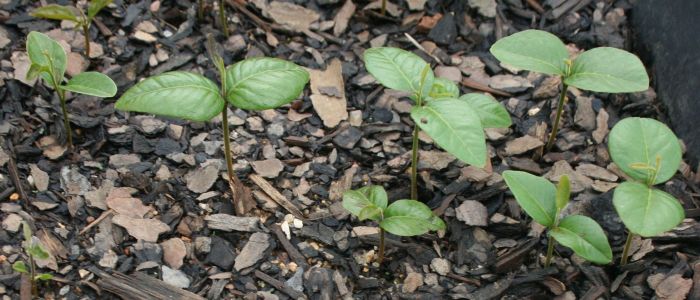 Germination takes place 7 days after sowing. Unknown in home gardens, it is best suited to bushveld gardens, in a sunny position with well-drained soil.
References
Bosch, C.H. 2011. Stadmannia oppositifolia Lam. In R.H.M.J. Lemmens, D. Louppe & A.A. Oteng-Amoako (eds). PROTA (Plant Resources of tropical Africa), Wageningen, Netherlands. Accessed 8 March 2020.
Burrows, J., Burrows, S., Lotter, M. & Schmidt, E. 2018. Trees and shrubs of Mozambique. Print Matters Heritage
Fora of Zimbabwe, Stadmannia oppositifolia subsp. rhodesica https://www.zimbabweflora.co.zw/speciesdata/species.php?species_id=137460 Accessed 7 April 2020.
Golding, J.S. (ed.) 2002. Zimbabwe Plant Red Data List. Southern African Plant Red Data Lists. SABONET 14. Page 176.
Palmer, E. & Pitman, N. 1972. Trees of southern Africa. Balkema, Cape Town.
Schmidt, E., Lötter, M. & McCleland, W. 2002. Trees and shrubs of Mpumalanga and Kruger National Park. Jacana, Johannesburg.
Van Wyk, A.E. & Victor, J.E. 2005. Stadmannia oppositifolia Lam. subsp. rhodesica Exell. National Assessment: Red List of South African plants version 2017.1. Accessed on 2020/04/07.
Van Wyk, P. 1972. Trees of the Kruger National Park. Purnell, Cape Town.
Credits
Sephatle Evans Molekoa
Lowveld National Botanical Garden
April 2020
Acknowledgements: the author thanks Mervyn Lötter for the use of his photographs of the leaves and trunk.
Plant Attributes:
Plant Type: Tree
SA Distribution: Limpopo, Mpumalanga
Soil type: Sandy, Loam
Flowering season: Early Summer, Late Summer
PH:
Flower colour: Yellow
Aspect: Full Sun
Gardening skill: Average
Special Features:
Medical plant
Useful plant
Horticultural zones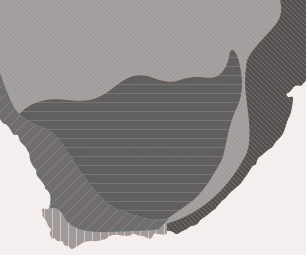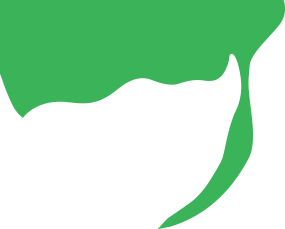 Zone 1 Coastal summer rainfall, frost free
Zone 5 Bushveld summer rainfall, Light frost
Google QR Code Generator