Stoeberia giftbergensis (L.Bolus) Van Jaarsv.
Family: Aizoaceae
Common names: Gifberg tree-mesemb (Eng.); Gifberg-boomvygie (Afr.)
Introduction
A large, shrubby, leaf succulent with white to pink flowers in spring; it is a rare endemic of the Gifberg in the Western Cape.
Description
Description
Stoeberia giftbergensis is a large, spreading, much-branched, ascending shrub, 2.5–3.0 m tall and 3–4 m in diameter. The main branch is dark grey-brown, up to 100 mm in diameter, with flaking bark and reddish, fine-grained wood. Leaves are ascending, spreading, linear, club-shaped, laterally compressed, 20–30(–35) × 5–8  × 4.5 mm sickle-shaped (falcate), light green, partially fused at the base, semi-translucent, beset with translucent, minutely raised dots (fenestella). The upper side rounded. Young branches green, 2.5–3.0 mm diameter, becoming reddish green and then greyish brown and striated lengthwise, when mature. The internodes are 12–15 mm long. The inflorescence consists of a densely flowered cyme, 25–30(–40) mm high and 25–45 mm in diameter. The calyx is dome-shaped, 3 mm high, 5 mm diameter, the lobes 3 × 2.5–3.5 mm, yellowish green. The flowers are 18–20 mm in diameter, slightly and pleasantly scented. The petals are light pink to white, 7–8 × 0.8 mm and the stamens 2–3 mm long, The ovary is inconspicuously lobed, with 5 stigmas. The capsules are of a soft texture, fragile, 5-7 mm in diameter, and, once opened, remain open. Seeds are pear-shaped, light brownish, 0.8 mm long. Flowering time is spring (October).
Conservation Status
Status
Not yet evaluated, it is a rare Gifberg endemic, but it is well protected in its cliff-face habitat.
Distribution and habitat
Distribution description
Stoeberia giftbergensis is as yet only known from cliffs along the quartzitic sandstone (Table Mountain Group, Cape Supergroup) escarpment margin, at an altitude of about 600 m. About 35 plants were observed growing on broad cliff ledges in Bokkeveld Sandstone Fynbos (Mucina 2006).
Plants grow in acidic, mineral-poor soil, on western aspects. It shares its habitat with species such as Euclea linearis, Heeria argentea, Hyaenanche globosa, Searsia undulata, Hymenolepis crithmifolia, Dodonaea viscosa var. angustifolia, Olea europaea subsp. africana, Maytenus oleoides, Jasminum glaucum; associated succulent plants includes Scopelogena bruynsii, Cotyledon orbiculata var. orbiculata, Pelargonium dasyphyllum, Adromischus hemisphaericus, Aloe mitriformis, Crassula brevifolia, C. dejecta, C. atropurpurea var. watermeyeri and C. muscosa, Massonia bifolia, Ruschia caroli and Oscularia alba.
Derivation of name and historical aspects
History
The species was originally named by Louisa Bolus as Ruschia utilis var. giftbergensis in the Notes on Mesembryanthemum and allied genera, in 1954. The author spent many years searching for this plant (Van Jaarsveld 1982) and eventually rediscovered it in 2014 on an expedition to the Gifberg. Subsequently, due to its distinctness, the variety was raised to species status in 2015 by the author in the Aloe magazine.
The genus Stoeberia was named by two German botanists, Kurt Dinter (1886–1945) and Gustav Schwantes (1881–?) in 1927, to commemorate the late Mr E. Stoeber, from Luderitz. The species name giftbergensis pertains to the Gifberg (formerly spelled Giftberg). Gifberg is an Afrikaans name, gif meaning 'poison' and berg meaning 'mountain', and relates to the plant Hyaenanche globosa, known as hyaena poison, wolwegifboom or boesmansgif, a large, evergreen, dioeceous, wind-pollinated, re-sprouting shrub of the family Picrodendraceae, which only grows on the Gifberg and adjacent Matsikamma quartzitic sandstone mountain massif. Formerly the seed of Hyaenanche globosa was used to poison hyaenas and also by the local Bushmen for their arrows.
It is one of 7 Stoeberia species, all endemic to the winter-rainfall region of South Africa. The others incude, S. arborea, S. carpi, S.beetzii, S. frutescens, S. gigas, S. utilis subsp. utilis and subsp. lerouxiae. They differ from other mesembs, by their tall, shrubby growth habit, seed capsule that remains open after initial opening and seeds which are mostly wind dispersed.
Ecology
Ecology
Stoeberia giftbergensis is a tall, tree-like mesemb. The woody stems are covered in lichen, due to moisture-laden fog and low cloud from the Atlantic Ocean. The rainfall is in winter (May–September), about 300 mm per annum, with long, dry, hot summers. Plants flower in spring (October) and are pollinated by bees and other insects. The seed is dispersed by wind during summer. Other succulents of interest on the Gifberg include Adromischus maximus, Othonna cacalioides, Braunsia maximillianae and Anacampseros comptonii.
Uses
Use
The wood is hard, and the related species Stoeberia utilis and S. arborea are popular as firewood. Although no reports of it being used this way, the quality of wood is similar to these other species.
Growing Stoeberia giftbergensis
Grow
Stoeberia giftbergensis grows well, and is best suited for dry fynbos gardens (Van Jaarsveld 1010) among fynbos species. Best grown on a warm, well-drained, sunny site. Plants grow quite fast and will reach flowering age in about 4–6 years. Plants also do well in containers and will attract nectar-feeding insects and small beetles.
Propagation is from seed and stem cuttings. Cuttings (tip cuttings) are best during the summer months. Prune just below the node and leave at least two pairs of leaves. Cuttings are best planted in clean sand and kept moist and slightly shaded. Rooting is usually within 3–4 weeks and then plants can be transferred to a container.
Growth performance will be improved with feeding of compost or other organic fertilisers.
References
Bolus, L. 1954. Ruschia utilis var. giftbergensis. Notes on Mesembryanthemum and allied genera. Part 3. Pp. 285. University of Cape Town.
Mucina, L. & Rutherford, M.C. (eds) 2006. The vegetation of South Africa, Lesotho and Swaziland. Strelitzia 19. South African National Biodiversity Institute, Pretoria.
Van Jaarsveld, E. 2005-09. Stoeberia arborea Van Jaarsv. (Aizoaceae). Internet 3 pp. http://pza.sanbi.org/stoeberia-arborea (accessed 25 July 2016)
Van Jaarsveld, E.J. 1982. Plantegroei van die Gifberg met spesifieke verwysing na bome, struike en die gifboom. Journal of the Tree Society of South Africa. 34, 1 & 2: 10–25.
Van Jaarsveld, E.J. 2006. Notes on Stoeberia arborea and its allies. Aloe 43: 1: 18-22.
Van Jaarsveld, E.J. 2010. Water wise gardening. Struik, Cape Town.
Van Jaarsveld, E.J. 2015. The rediscovery of Stoeberia utilis var. giftbergensis and its elevation to species level (Stoeberia giftbergensis). Aloe 52: 1, 4–9.
Credits
E.J. van Jaarsveld
Kirstenbosch National Botanical Garden (Retired)
Babylonstoren Farm
Extraordinary senior lecturer and researcher, Department of Biodiversity and Conservation, University of the W. Cape.
August 2016
Plant Attributes:
Plant Type: Shrub, Succulent
SA Distribution: Western Cape
Soil type: Sandy
Flowering season: Spring
PH: Acid
Flower colour: White, Pink
Aspect: Full Sun
Gardening skill: Average
Special Features:
Drought resistant
Fragrant
Good potplant
Feeds honeybees
Horticultural zones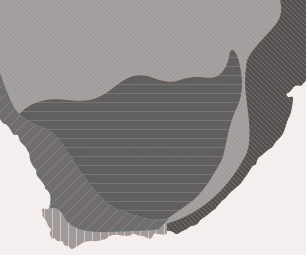 Zone 1 Coastal summer rainfall, frost free
Zone 2 Coastal winter rainfall, frost free
Zone 3 Winter rainfall Karoo, light frost
Google QR Code Generator