Tricholaena monachne (Trin.) Stapf & C.E.Hubb.
Family: Poaceae
Common names: blue seed grass (Eng.); blousaadgras (Afr.)
Introduction
Tricholaena monachne is an attractive grass with an open panicle inflorescence and green spikelets that are often flushed or almost entirely purple. It is easy to distinguish from other Tricholaena species by not having a distinct, hairy spikelet.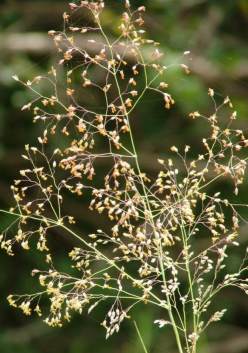 Description
Description
Perennial or rarely an annual grass, 0.2-1 m high; culms (stem) glabrous (hairless). An annual form occurs in Namibia that is less than 0.3 m high, has a softer appearance than the hardy, wiry, drought-resistant, perennial form. The leaf blade is 30-70 x 2.0-3.5 mm, sometimes hairy.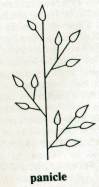 Infloresecence (Gibbs Russell et al. 1990): the spikelet is 2-3 x 1 mm, laterally compressed, usually glabrous, very rarely hairy, green, often flushed to almost entirely purple, awnless; glumes ( the bracts at the base of the spikelet) are unequal as the lower glume is always reduced to a minute scale, up to 0.1 mm long and the upper glume is as long as spikelet; upper lemma (encloses grass flower) smooth; anther 1.5-2.0 mm long. Flowering time: November to March.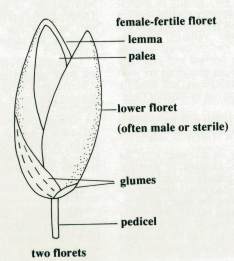 Conservation Status
Status
Least Concern (LC). It is a drought-resistant perennial, which, during drought plays an important role as a pasture to livestock, conservation is practiced indirectly.
Distribution and habitat
Distribution description
There are four Tricholaena species mainly in tropical Africa, also from the Canary Islands, the Mediterranean and Madagascar ; two occur in southern Africa, T. monachne although widespread, has not been recorded from Lesotho. Western and Eastern Cape.
It usually grows in sweet bushveld, sometimes in open grassland or in mixed bushveld. Blousaadgras is common in dry areas, favours sandy soil and occurs as a ruderal (a plant which is associated with human dwellings or agriculture) as it is an indicator of disturbed places.
Derivation of name and historical aspects
History
Tricholaena is derived from the Greek word thrix ( trich ) which means hair. chlaina cloack alludes to the hairy spikelets of the type species. The species name monachne is derived from the Greek words monos. single, and achne. meaning chaff, as the spikelet appears to have only one glume because the lower one is so small.
Ecology
Ecology
The grass has adapted to growing in dry areas and in sandy soil. Human beings, birds and grazers are the best pollinators of Tricholaena monachne. Birds depend on it for food and nest-making: this leads to seed dispersal. Fire promotes good growth of this grass, because after surface fire, sprouting occurs quickly. Sprouting after overgrazing also occurs quickly.
Uses
Use
Tricholaena monachne can be grown as an ornamental in dry gardens. Although it has a low leaf production and is of an average palatability, it is important as a grazing grass in arid areas. It is a good indicator of disturbed soils and old lands and is a weed in cultivated land. It is used for decoration in dry flower arrangements.
Growing Tricholaena monachne
Grow
I don't know much about growing this grass but suggest cultivating Tricholaena monachne as an ornamental in dry gardens with sandy soil as it appears to like disturbed areas. If anyone has had any experience with its cultivation, I would appreciate the information.
References
Chippindall, L.K.A. & Crook, A.O. 1976. Grasses of southern Africa. Collins, Harare [ Salisbury ].
Gibbs Russell, G.E., Watson, L., Koekemoer, M., Smook, L., Barker, N.P., Anderson, H.M. & Dallwitz, M.J. 1990. Grasses of southern Africa. Memoirs of the Botanical Survey of South Africa No. 58.
Leistner, O.A. (ed.). 2000. Seeds plants of southern Africa : families and genera. Strelitzia 10. National Botanical Institute, Pretoria.
Van Oudtshoorn, F. 1999. Guide to the grasses of southern Africa. Briza Publications, Pretoria.
Credits
Caroline Mudau
National Herbarium
October 2006
Plant Attributes:
Plant Type: Grass
SA Distribution: Free State, Gauteng, KwaZulu-Natal, Limpopo, Mpumalanga, North West, Northern Cape
Soil type: Sandy, Loam
Flowering season: Early Summer, Late Summer
PH: Acid, Neutral
Flower colour:
Aspect: Full Sun
Gardening skill: Easy
Special Features:
Drought resistant
Useful plant
Pioneer plant
Horticultural zones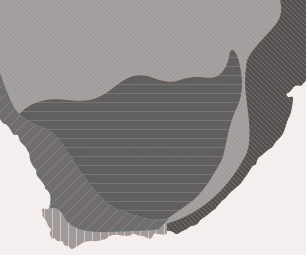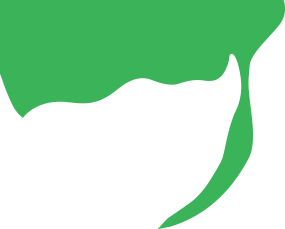 Zone 1 Coastal summer rainfall, frost free
Zone 2 Coastal winter rainfall, frost free
Zone 3 Winter rainfall Karoo, light frost
Zone 4 Summer rainfall Karoo and Highveld, Frost in winter
Zone 5 Bushveld summer rainfall, Light frost
Google QR Code Generator