Umtiza listeriana Sim.
Family: Fabaceae
Common names: umtiza (Eng.); umtiza, omtisa (Afr.); umtiza (Xho.)
SA Tree No: 205
Introduction
A genus of one species in the legume family, found in a small area of the Eastern Cape; a spiny tree with prominent glossy, dark green foliage, and a perfect feature tree for small gardens, or as a garden filler or screen.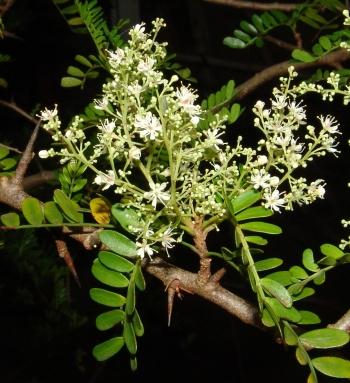 Description
Description
A small to medium-sized, erect, evergreen tree, up to 12 m. tall, or sometimes shrubby. Stem may be deeply fluted, with rough, dark brown to grey black or sometimes rusty coloured bark. Strongly armed with tough and sharp, woody spines, up to 100 mm long, sometimes from the stem to the crown. The spines are modified lateral shoots, which are often branched, forming leaves and inflorescences.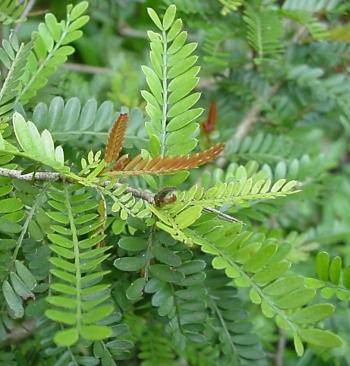 New branches are purplish brown, producing leaves 20–60 mm long, paripinnate, alternate with 5 to 9, subopposite or irregular, alternate, glossy dark green leaflets, each 15 mm long and sometimes one of the upper leaflets appearing terminal. Rachis grooved, and often narrowly winged. Leaflet oblong (more or less with parallel sides), base slightly oblique (leaf base inclined from one side), apex rounded, with a tough, hair-like tip margin entire.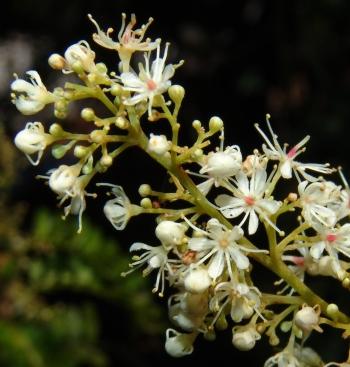 Flowers are small, star-shaped, creamy white, borne in profusion in loose heads, 80 × 50 mm. Floral parts 5; calyx fused bell-shaped; petals free; stamens 10; carpel sometimes reddish at the base and white on the stigma and style, with superior ovary. Flowers fall soon after opening in late summer to early winter (March to July). Trees are conspicuous when in flower, and the flowers are sweetly scented.
The fruit is a flat, oblong, about 50 mm long, green pod when fresh, brown and woody when matured and eventually splitting and twisting, releasing seeds in winter (May–June).
Conservation Status
Status
Umtiza listeriana is a rare species that has been recorded in 6 localities, some of which are known to have disappeared. It is mainly threatened by expansion of human settlements, particularly in the East London area, where informal settlements have cleared some of the habitat. The second effect on the species is the over exploitation for human consumption. This species has been restored in the Umtiza Nature Reserve where it is protected against exploitation and has shown signs of good development. Therefore, Umtiza listeriana has been Red Listed as Vulnerable (VU). 
Distribution and habitat
Distribution description
Umtiza listeriana is localized and endemic to South Africa, found only in the forested kloofs of the Eastern Cape in Southern Coastal Forest and Scarp Forest, in the East London, Kentani and King William's Town Districts. It grows in a frost-free, summer rainfall climate, with an annual rainfall of about 593 mm. It can be successfully cultivated in a winter rainfall area and has been thriving at the Kirstenbosch National Botanical Garden in a frost-free, Mediterranean climate.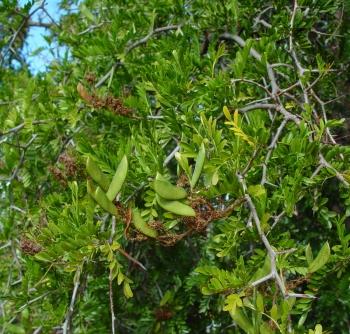 Derivation of name and historical aspects
History
The genus name Umtiza is taken directly from the isiXhosa name umTiza. The species name honours Joseph Storr Lister (1852–1927) a South African forester and Conservator of Forests in the Cape Colony.
Umtiza belongs in the legume family (Fabaceae) which consists of 650 genera, with 18 000 species worldwide, and 155 genera with 1 516 species in southern Africa. Umtiza is a genus of one species. It belongs in the subfamily Caesalpinioideae, with other genera such as Afzelia, Bauhinia, Burkea, Cassia and Schotia.
Ecology
Ecology
Umtiza listeriana is pollinated by honey bees, which collect pollen with hairs all over their bodies, transferring pollen from one flower to other as it forages.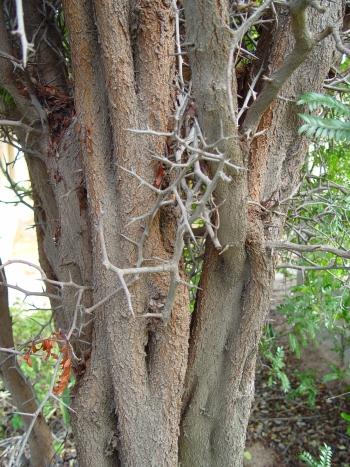 Uses
Use
The wood of umtiza is said to be very hard and oily and was used in the past to house propeller shafts in small boats, as the natural oil provided constant lubrication. This tree is traditionally a sacred tree for the Xhosa people, who use it for protection against lightening and evil spirits, by hanging a piece of bark above the door. They also take a piece of stick and use it as healing wand, which is believed to be effective.
Umtiza is used as shade tree in small gardens and as an ornamental garden feature for its foliage. It can also be used for screening. It is suited to warm, well-watered, frost-free regions.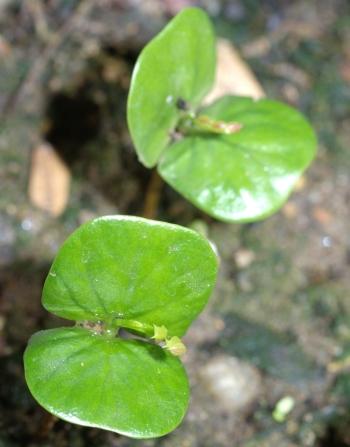 Growing Umtiza listeriana
Grow
Umtiza listeriana is best propagated by seeds rather than cuttings, which are very difficult to root; even when using tip cuttings, they often do not root. Collect seeds in winter (May, June or July). Either take a mature (brown) seed pod, or collect the seeds off the ground around the mother tree after they have been released from the pods, and use a paper bag to prevent moisture being created, if plastic is used. Prepare a sowing mixture of sifted, fine-milled bark, sand and compost (3:2:1). Prepare a seed tray by sterilizing with a sterilizing agent, to prevent contamination from fungal, bacterial and viral pathogens.
After seeds have been collected they can be stored in cold storage or at room temperature. Treat the seeds with a fungicide to prevent damping-off during germination. Add a layer of coarse bark at the bottom of the seed tray to allow for sufficient drainage and add the sowing mixture to the level of the surface. Insert the seeds slightly below the surface, about 10 mm deep. Place the seed tray in a shady spot with free flowing air and water. Germination should take place within 4 to 5 weeks. When the first 2 sets of true leaves have set, transplant into a 9 cm pot or a 4 litre nursery bag, using a general potting mix of fine bark, sand and compost (fine bark 2: river sand 2: compost 2) and add a slow-release fertilizer to promote growth.
Umtiza listeriana is a slow grower. As the tree grows, more root space will be required to speed up the growth. Umtiza can be planted along the fence or in the middle of the garden bed, in full sun or shade. Plant herbaceous perennials and small shrubs around the tree.
References
Boon, R. 2010. Pooley's trees of eastern South Africa, a complete guide. Flora & Fauna Publications Trust, Durban.
Coates Palgrave, K. 2002. Trees of southern Africa. Struik, Cape Town.
East London Museum Blog: Umtiza listeriana. https://eastlondonmuseum.wordpress.com/2012/02/15/umtiza-listeriana/ Accessed 11 Dec. 2017.
Koekemoer, M., Steyn, H.M. & Bester, S.P. 2015. Guide to Plant Families of southern Africa. Strelitzia 31. 2nd ed., 2nd print. South African National Biodiversity Institute, Pretoria, South Africa.
Leistner, O.A. 2005. Seed plants of southern tropical Africa: families and genera. Southern African Botanical Diversity Network Report No. 26. SABONET, Pretoria
Palmer, E. & Pitman, N. 1972. Trees of southern Africa. Balkema, Cape Town.
Plants of southern Africa: an online checklist. http:posa.sanbi.org. accessed on 30/11/2017.
Pooley, E. 1993. The complete field guide to trees of Natal, Zululand and Transkei. Natal Flora Publication Trust, Durban.
Raimondo, D. et al. 2009. Red list of South African plants. Strelitzia 25. SANBI (South African National Biodiversity Institute), Pretoria.
Wikipedia: Joseph Storr Lister. https://en.wikipedia.org/wiki/Joseph_Storr_Lister. Accessed 11 Dec 2017.
Credits
Mpendulo Gabayi
Kirstenbosch National Botanical Garden
December 2017
Acknowledgements: the author thanks Geoff Nichols for supplying all the images used in this article.
Plant Attributes:
Plant Type: Tree
SA Distribution: Eastern Cape
Soil type: Loam
Flowering season: Autumn, Winter
PH:
Flower colour: White, Cream
Aspect: Full Sun, Morning Sun (Semi Shade), Afternoon Sun (Semi Shade)
Gardening skill: Average
Special Features:
Fragrant
Useful plant
Feeds honeybees
Horticultural zones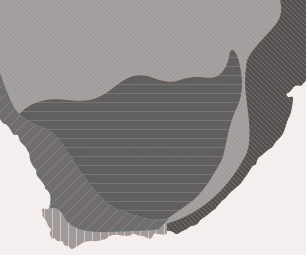 Zone 1 Coastal summer rainfall, frost free
Zone 2 Coastal winter rainfall, frost free
Google QR Code Generator