Vachellia kosiensis (P.P.Sw. ex Coates Palgr.) Kyal. & Boatwr. (= Acacia kosiensis P.P.Sw. ex Coates Palgr.)
Family: Fabaceae
Common names: dune thorn (Eng.); duinesoetdoring (Afr.); umunga (Zulu)
SA Tree No: 172.2
Introduction
This is a quick-growing, handsome tree that attracts many birds, bees and other insects and even bushbabies to the garden; it is also a useful barrier plant and is ideal for coastal gardens, and the wood makes excellent charcoal for the braai.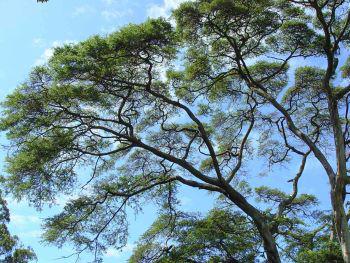 Description
Description
A tall, upright tree, 10 to 17 m, with a spreading crown. Stems are pale, greyish white, with shallow, red-lined fissures in the bark.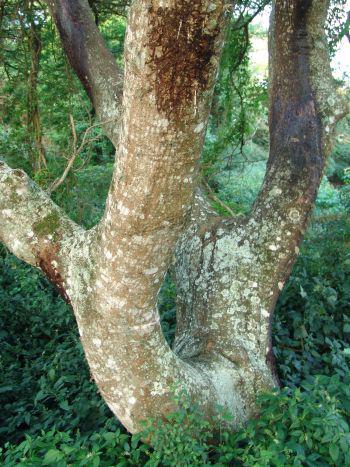 Young branches may show zigzagging growth. Spines are straight, paired, white and borne in profusion, but are variable in size, from very short to up to 200 mm long. Spines persist on the main stems.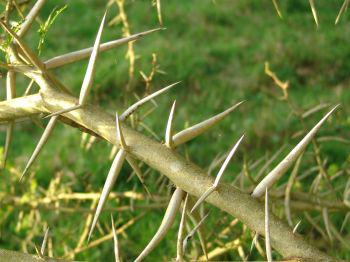 Leaves are bright green, up to 35 mm long. The rachis is densely velvety hairy. Leaflets are in 15–17 pairs, each 5.5 × 1.5 mm, and are not hairy. Flowers are clusters of bright yellow balls, on short branches, hidden among the leaves, in summer (November to April).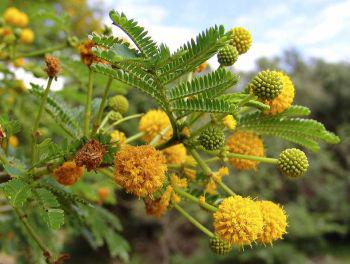 Pods are sickle-shaped, reddish brown when mature, narrow and long, up to 188 × 6 mm, with marked constrictions between the seeds. They mature in late summer and winter (February to August).
This species is most easily confused with its close relative, the Sweet Thorn, Vachellia karroo, and was previously considered to be a coastal form of it. They can be told apart by Vachellia karroo having flowers at the branch ends.
Conservation Status
Status
According to the Red List of South African Plants, checked on 3 November 2016, Vachellia kosiensis is assessed as Least Concern (LC). It has a stable wild population and is not threatened.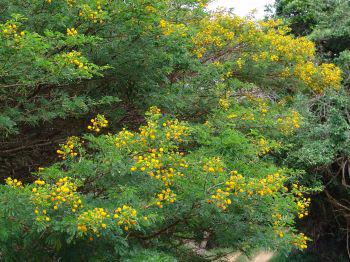 Distribution and habitat
Distribution description
Grows on coastal sands from the Tugela River in KwaZulu-Natal to Mozambique. It may form dense, closed canopy stands. The first author has seen it growing right down on the coast, and on the Zululand coast it is a pioneer of note in the clearings in the forests.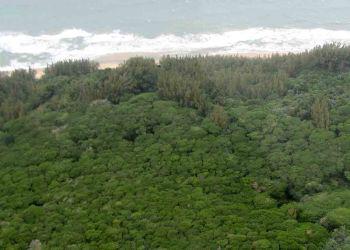 Derivation of name and historical aspects
History
The genus Vachellia is named after the Rev. George Harvey Vachell (1798–1839), chaplain to the British East India Company in Macao from 1825–1836 and a plant collector in China. This species is named for its place of origin, kosiensis means 'from Kosi Bay'. Species in the genus Vachellia were previously included in the genus Acacia, until it was split in 2005.
Ecology
Ecology
This is a real pioneer and is able to colonize overgrazed veld or disturbed areas very quickly. Fire will kill young saplings, but it is a tree of this continent and has adapted to surviving fire most effectively. The first woody species to reappear after a fire is often this tree.
One has heard or read of the story that these trees react to browsing animals by increasing the concentration of unpalatable and even toxic chemicals in the leaves to prevent browsing animals, like giraffe and kudu, from over exploiting the leaves of a clump of these trees. All these strategies help to ensure the survival of the tree under the harsh conditions that they grow.
The bright yellow, pompon flowers are sweet scented and rich in nectar, making it a great tree for bees and butterflies. Birds and mammals eat the flowers. When the sickle-shaped pods appear, animals eat them. Birds like Southern Black Tits can be seen prizing the pods apart to get at the insect grubs that are eating the seeds within the pods. The insects attracted to the trees bring in warblers by the dozen, to feed, especially during late summer and autumn when the migratory warblers are loading up food reserves, just before the long trip back up the African continent, to their breeding grounds in Europe.
The gum from damaged bark is eaten by Vervet and Samango Monkeys during the day and at night the Thick-tailed Galagos or Bushbabies take over. Along the Zululand coast the Galago will virtually camp at a tree that is exuding gum from its damaged bark.
The roots of these trees produce nitrogen manufactured by the bacteria in the nodules, helping to increase soil fertility, and thus stronger plants of other species growing near them.
Uses
Use
In a garden situation, use this tree's survival skills to the full, by planting groves around your boundary fence, to help ward off marauders, both human and browsing. The thorns on this species are very effective barriers to animals, including us humans.
This tree's wood makes a fine firewood and produces a wonderful set of coals for cooking. It can also be used to make fence posts, poles, yokes and furniture.
The gum, which exudes from wounds in the bark, is edible and sweet-tasting. It can be used as a sweetener and coagulant in confectionary.
Used in landscaping, it makes a good street tree, although plant it at least 3–4 m away from the kerb edge, or paving, as the roots have the habit of lifting paving or road tar. The most prevalent use of this species, is as a pioneer tree for sand dune reclamation after mining of sand dunes in the Richard's Bay region.
A mixed grove of different acacias in a garden, makes for a garden full of birds and insects. Acacia Veld is one of the most productive habitats that you can have from a wildlife point of view. Bring this habitat into a garden and you will never be short of interest. Plus the braai fire will always be burning!
Growing Vachellia kosiensis
Grow
The tree is very fast growing under full sun conditions. It prefers deep, sandy soils and plenty of rain in summer. It is suitable for coastal areas. This species will flower after about 3–5 years from seed, under ideal conditions, such as on the KZN coast.
This tree can be grown in temperate climates, and where exposed to strong winds, such as Cape Town's 'south-easter', it will grow or lean away from the predominant wind direction.
This tree is propagated by seed, which germinates easily after about 7 days. Nick the hard seed coat, or rub the seeds on sandpaper until the dark outer coating is thin enough to see the pale seedling leaf (cotyledon) beneath. Then soak these scarified seeds in water overnight or until they begin to swell. Once the swelling process has started, transfer the seeds to a normal, well-drained seedling mixture of sand and sieved organic matter. Sow the seeds on the mixture and lightly cover the seeds with the same mixture, just to hold them in place, and keep the moisture high around the seed itself. Leave the seedling trays in full sun; this hardens the seedlings off quickly and helps to reduce the attack by soil fungi. Sunlight is still the best sterilizing agent.
References
Boon, R. 2010. Pooley's trees of eastern South Africa, a complete guide. Flora & Fauna Publications Trust, Durban.
Charters, M.L. 2005–2016. California plant names: Latin and Greek meanings and derivations. A dictionary of botanical and biographical etymology. http://www.calflora.net/botanicalnames/pageV.html accessed 7 Nov 2016
Coates Palgrave, K. 2002. Trees of southern Africa. Struik, Cape Town.
Kamundi, D.A. & Victor, J.E. 2006. Vachellia kosiensis (P.P.Sw. & Coates Palgr.) Kyal. & Boatwr. National Assessment: Red List of South African plants version 2015.1. Accessed on 2016/11/03.
Pooley, E. 1993. The complete field guide to trees of Natal, Zululand and Transkei. Natal Flora Publication Trust, Durban.
Van Wyk, P. & Van Wyk, B. 2013. Field guide to trees of southern Africa. Struik Publishers, Cape Town, Johannesburg.
Credits
Geoff Nichols
Freelance Horticulturist
and Alice Notten
Kirstenbosch National Botanical Garden
November 2016
Plant Attributes:
Plant Type: Tree
SA Distribution: KwaZulu-Natal
Soil type: Sandy, Loam
Flowering season: Early Summer, Late Summer
PH: Acid, Neutral
Flower colour: Yellow
Aspect: Full Sun
Gardening skill: Easy
Special Features:
Attracts birds
Attracts butterflies
Fragrant
Hedge/screen
Useful plant
Feeds honeybees
Pioneer plant
Horticultural zones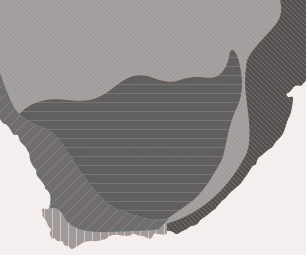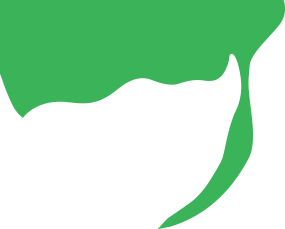 Zone 1 Coastal summer rainfall, frost free
Zone 2 Coastal winter rainfall, frost free
Zone 5 Bushveld summer rainfall, Light frost
Google QR Code Generator