Virgilia divaricata Adamson & Virgilia oroboides (P.J.Bergius) Salter
Family: Fabaceae
Common names: blossom tree, amaqua tree (Eng.); keurboom, amakwasboom (Afr.)
SA Tree No: 221
Introduction
Gardeners need not hesitate on the choice of tree if the keurboom is on the list; it is a beautiful tree, suitable for both the domestic garden and big landscapes. It is fast-growing, beautiful in flower and has an attractive growth form.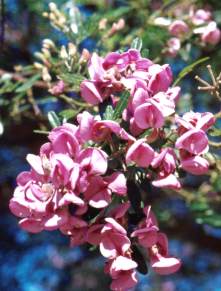 Description
Description
Virgilia divaricata and V. oroboides are very similar and are often confused. Both are small to medium-sized trees, with a bushy, rounded to broadly conical growth habit with branches growing close to the ground. They are very fast-growing when young, attaining up to 1.3 m in a year, and reaching their full height in only a few years. V. divaricata rarely exceeds 10 m in height; V. oroboides can reach up to 15 m. They are also relatively short-lived, their average lifespan being 12 to 20 years.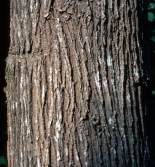 The bark is silver-grey and smooth in young trees; as the tree gets older the bark turns grey and rough. The trunk can grow up to 600 mm in diameter.

The leaves are pinnately compound in both species. V. divaricata has 5-9 pairs of leaflets plus a terminal one, whereas V. oroboides has 6-12 pairs of leaflets plus the terminal leaflet.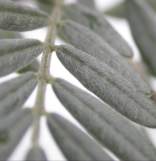 The leaflets have entire margins and the stipules fall early. V. oroboides leaflets are smaller and greyish green in colour and are densely covered in velvety hairs, whereas those of V. divaricata are green and almost hairless.
The keurboom has beautiful, sweetly scented, sweet-pea-like flowers in dense terminal sprays about 100 mm long. V. divaricata has pinkish mauve to violet-pink flowers and the keel has dark purple tips. The flowers are produced in profusion in spring to early summer (August to November). V. oroboides flowers are pale pink or pinky-white to white and they are produced in profusion in mid to late summer (January to April).
Just to add to the confusion, the V. oroboides trees near George have rose-violet or purple-violet flowers during spring, but can be differentiated from V. divaricata by the conspicuous rust-coloured hairs that cover the leaves and twigs. Both species flower sporadically out of season. Both produce a flat, brown, velvety 50-80 mm long pod, becoming black with age, which splits into 2 valves releasing 2 - 6 seeds.
Distribution and habitat
Distribution description
The keurboom is native to a small, narrow strip along the south eastern coast of South Africa. Virgilia oroboides is found below 1 200 m in a narrow strip along the coast from the Cape Peninsula to George. V. divaricata also occurs below 1 200 m but from Klein Swartberg Mountains to George to Van Staden's Pass near Port Elizabeth in Eastern Cape. Both occur in forest margins, most often beside streams or on river banks but also on hillsides and thickets. V. divaricata is found in abundance in the Knysna and Plettenberg Bay area, particularly along the Keurbooms River, which takes its name from this tree.
Derivation of name and historical aspects
History
These two species have a rather complicated history of naming. Virgilia oroboides has quite a few synonyms and both have been called V. capensis although by different authors. There is still an argument about whether they are one variable species or two separate species. At present they are regarded as two separate species, and V. oroboides is divided into two subspecies; the rose-violet-flowered plant with rust-coloured hairs on the leaves and twigs that occurs near George being V. oroboides subsp. ferruginea and the pale, pink-flowered plant with white hairs on the leaves and twigs that occurs from the Cape Peninsula to Swellendam being V. oroboides subsp. oroboides.
The generic name Virgilia was given in honour of Virgil, the greatest of Roman poets. The species name oroboides means resembling Oribus, a genus of plants with pea flowers that is now included in Lathyrus, the sweet pea genus; ferruginea means of the colour of iron-rust and refers to the rust-coloured hairs that cover the leaves and twigs of this subspecies; divaricata means divergent and refers to the widely spreading branches.
The Afrikaans common name was inspired by the beauty of these trees,and means 'the pick of all trees' (keur meaning' choice' and boom, 'tree', pronounced to sound like cure bwoom). Keurboom trees were cultivated in England as long ago as 1767 and are grown in Australia and in the USA today where they are also known as tree-in-a-hurry or Cape lilac.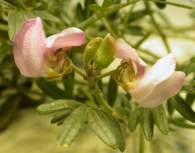 Ecology
Ecology
The flowers of both species are rich in nectar and attract many insectsand birds, such as sunbirds, carpenter bees, honey bees and ants.Also, many birds such as doves and white-eyes nest in them. In the forest, the large handsome ghost moth, Leto venus, lays its eggs at the foot of the keurboom so that the hatching caterpillars can bore into the wood. The blue butterfly, known as the Lucerne Blue, Lampides boeticus, breeds on lucerne and on keurboom trees.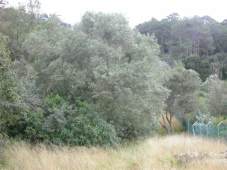 Uses
Use
In earlier times the wood was much in demand for yokes. It was also used for spars, wagon-bed planks and rafters, and can be used for furniture. The transparent gum that exudes from the bark was once used as a substitute for starch.
Growing Virgilia
Grow
The attractive fragrant flowers and the fast growth rate make the keurboom a popular tree for the garden. Of the two, Virgilia divaricata is the better choice as its foliage is more luxuriant, and its growth more compact and it is amazingly beautiful when in full flower.
A keurboom is the perfect tree for the new, bare garden because it grows so fast it will take only two or three years before it will be creating shade, or a screen, and filtering the wind - which is an important consideration in Cape Town suburbs. It is also oneof the best species to use as a pioneer in the first stage in the succession to forest. It is happy to grow out in the open, grows fast and quickly and creates the shade that the slower-growing, more permanent trees need to grow in.
Virgilia is propagated from seed. The seed coat is hard and requires some stimulation to initiate germination. Seeds can be soaked in hot water before sowing, or the seed coat can be cracked artificially. They also respond to stimulation by fire and can be treated with the KirstenboschInstant Smoke Plus Seed Primer. Seed should be sown in autumn or spring, in well-drained soil at a depth of 0.5 - 1 cm and covered with the sowing medium or milled bark and then watered. Seed can also be sown in situ, e.g. for forest rehabilitation projects. The seeds are highly fertile and can remain alive for many years after they have fallen, even after as many as 30 years they will germinate if conditions are favourable.
Transplant the seedlings after the first pair of true leaves has emerged whenthey are large enough to handle. Virgilia seedlings grow fast and can be planted into pots or bags for growing on, or directly into their permanent position in the garden. Feed moderately with a liquid fertilizer and water generously. Plant the young trees into a permanent location in full sun or semi-shade. They need good, light soil and plenty of water, particularly during their first 2 to 6 years. Virgilias have strongly spreading surface roots and are greedy feeders; they will benefit from frequent generous applications of compost or organicmulch. Virgilias are sensitive to frost, particularly when young. Mature trees may withstand short periods of frost, but not prolonged exposure to freezing temperatures.
References
Coates Palgrave, M. 2002. Keith Coates Palgrave Trees of southern Africa, edn 3. Struik, Cape Town.
Goldblatt, P. & Manning, J. 2000. Cape plants. A conspectus of the Cape flora of South Africa. National Botanical Institute, Pretoria & Missouri Botanical Garden.
Palmer, E. & Pitman, J. 1972. Trees of southern Africa. Balkema, Cape Town.
Phillips, E.P. 1928. Virgilia capensis. The Flowering Plants of South Africa 8: t. 305.
Smith, C.A. 1966. Common names of South African plants. Memoirs of the Botanical Survey of South Africa No. 35.
Van Wyk, B. & Van Wyk, P. 1997. Field guide to trees of southern Africa. Struik, Cape Town.
Credits
Giles Mbambezeli & Alice Notten
Kirstenbosch National Botanical Garden
August 2003
Plant Attributes:
Plant Type: Tree
SA Distribution: Eastern Cape
Soil type: Sandy, Loam
Flowering season: Spring, Early Summer, Late Summer
PH: Acid, Neutral
Flower colour: Purple, White, Pink
Aspect: Full Sun, Morning Sun (Semi Shade), Afternoon Sun (Semi Shade)
Gardening skill: Easy
Special Features:
Attracts birds
Attracts butterflies
Fragrant
Useful plant
Feeds honeybees
Pioneer plant
Horticultural zones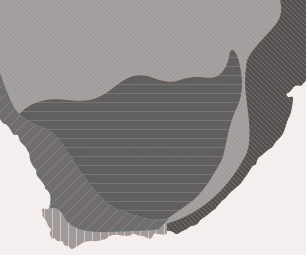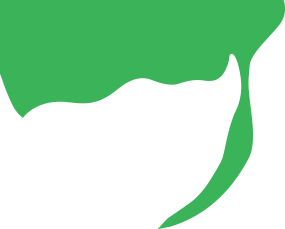 Zone 1 Coastal summer rainfall, frost free
Zone 2 Coastal winter rainfall, frost free
Zone 3 Winter rainfall Karoo, light frost
Zone 5 Bushveld summer rainfall, Light frost
Google QR Code Generator