Warburgia salutaris (Bertol.f.) Chiov.
Family: Canellaceae
Common names: pepper-bark tree (Eng.); peperbasboom (Afr.); isibhaha (Zulu); manaka (Venda); shibaha (Tsonga)
SA Tree No: 488
Introduction
This tree is a priority species for conservation and cultivation in gardens, as it is over-harvested in the wild for medicinal use and is a very popular item for sale at street markets.
Description
Description
This is an evergreen, slender tree that grows from 5 to 10 m tall. The dark green, glossy leaves are paler green below with entire margins. They are simple, alternately arranged, elliptic to lanceolate. The midrib is slightly off-centre with a tapering apex and base. The leaves have a bitter, burning, aromatic taste.
It has white to greenish flowers of up to 7 mm in diameter. The flowers are solitary, axillary, or in tight, few-flowered heads, borne on short, robust stalks in the axils of the leaves. These flowers develop into round, oval berries, narrowing towards the base. They are dark green, turning purple when ripe, leathery in texture and covered with glands. The stem is covered by a rich brown bark that is also bitter and peppery.
Conservation Status
Status
Due to its wide range of medicinal uses, this tree is over-harvested and should be a candidate for conservation.
Distribution and habitat
Distribution description
This is a tropical forest tree which extends southwards as far as KwaZulu-Natal, eastern and northern Gauteng and across Swaziland. It also occurs in Malawi. Its growth habitat is forests and kloofs.
Derivation of name and historical aspects
History
The genus Warburgia was named after Dr Otto Warburg, 1859-1938, who was born in Hamburg. He lectured in botany at the University of Berlin, Germany, and was also the author of numerous botanical papers. The specific epithet salutaris is Latin meaning healthful. The English common name, pepper-bark, relates to the pungent inner bark.  Isibaha is an old name in the history of Africa, and is thought to be based on an Arabian word which dates back to the days when the Arabs traded with Africa.
Uses
Use
Medicinally, the pepper-like, bitter stems and root bark are used to cure many ailments. As an expectorant or smoked, they are a widely used remedy for common colds. Dried and ground, they make a snuff used to clear the sinuses. Taken orally they are believed to cure spots in the lungs. Both stems and root bark are a remedy for malaria. Powdered and mixed with water, they are believed to cure sores in the mouth. The wood is not well known for timber in South Africa probably because of its rarity. According to Palmer & Pitman (1973), in Kenya the leaves of the pepper-bark are sometimes added to curries, and the wood is sometimes used in building.
Growing Warburgia salutaris
Grow
Warburgia salutaris can be cultivated from seed as well as vegetatively from cuttings.  Cuttings should be taken in spring. The tree grows in well-drained soil, with good aeration. Soil should be rich in organic matter in the form of well-rotted compost. The pepper-bark is an attractive evergreen tree for both small gardens and big estates. It is also a suitable plant for hedge as it responds well to pruning.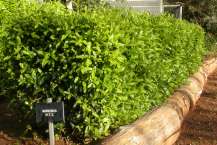 The pepper-bark is sensitive to frost and should be protected when young.
References
Coates Palgrave, K. 1977. Trees of southern Africa, edn 2. Struik, Cape Town.
Palmer, E. & Pitman, N. 1973. Trees of southern Africa, vol. 3. Balkema, CapeTown.
Van Wyk, B-E. & Gericke, N. 2000. People's plants. Briza Publications, Pretoria.
Author Giles Mbambezeli Kirstenbosch NBG August 2004
Credits
Giles Mbambezeli
Kirstenbosch NBG
August 2004
Plant Attributes:
Plant Type: Shrub, Tree
SA Distribution: Gauteng, KwaZulu-Natal, Limpopo, Mpumalanga
Soil type: Loam
Flowering season:
PH:
Flower colour: Green, White
Aspect:
Gardening skill:
Special Features:
Hedge/screen
Medical plant
Horticultural zones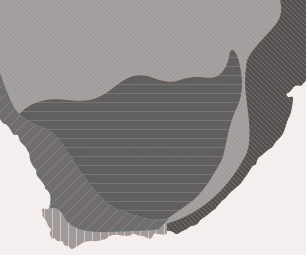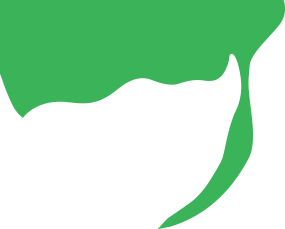 Zone 1 Coastal summer rainfall, frost free
Zone 2 Coastal winter rainfall, frost free
Zone 5 Bushveld summer rainfall, Light frost
Google QR Code Generator