Erica empetrina L.
Family: Ericaceae
Common names: crowberry heath (Eng.); kraaibessieheide (Afr.)
Introduction
Erica empetrina boasts with a burst of pink to red flowers in spring, from September to December.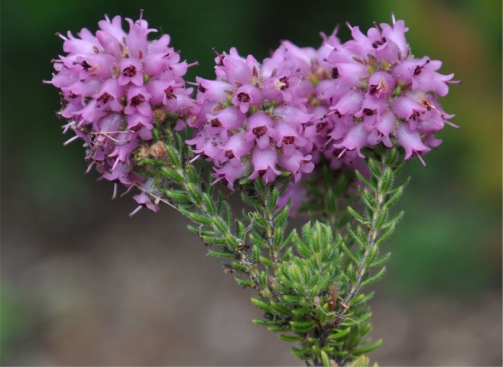 Fig. 1. Flowers of Erica empetrina.
Description
Description
This plant is a rigid shrub with an upright growth form and spreading branches, that grows ± 300 mm high. The somewhat broad, grey-green leaves densely cover the branches and are especially compacted along the upper parts of the branches.

Fig. 2. Leaves of Erica empetrina.
The tips of the flowering branches present showy spikes of closely packed, pink to red flowers. The 5 mm long corolla is funnel-shaped, and the anthers are crested (have leaflike appendages). Flowering time is in spring, from September to December.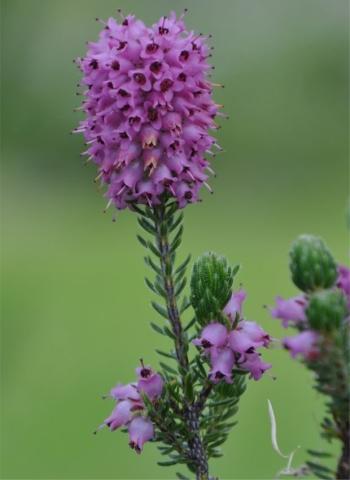 Fig. 3. A flowering stem of Erica empetrina.
Conservation Status
Status
Erica empetrina is not threatened and is currently allocated the conservation status of Least Concern (LC).
Distribution and habitat
Distribution description
This plant is endemic to the Cape Peninsula where it is commonly observed on Table Mountain at altitudes higher than 600 m. It naturally grows in rocky outcrops or in sandy damp or marshy places in sunny, open areas.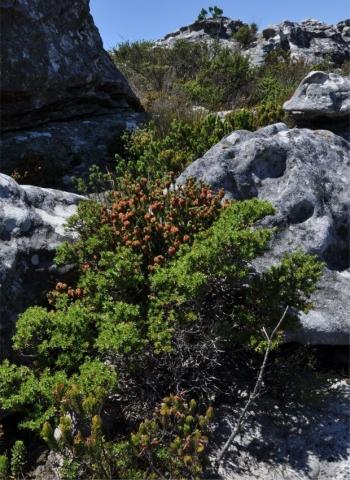 Fig. 4. Erica empetrina with brown flowers at the end of its flowering season, growing among rocks in its natural environment on Table Mountain, with Cliffortia ruscifolia and Erica plukenetii.
Derivation of name and historical aspects
History
The genus name Erica derives from the Latin word ereiko which means 'heath' or 'broom'. The specific epithet empetrina is Latin and refers to the plant's assumed resemblance to the genus Empetrum of northern Europe, commonly called crowberry.
Fig. 5. Erica empetrina growing in a pot in the Collections Nursery, Kirstenbosch NBG.
Ecology
Ecology
The pollination of this plant is by insects. The insects move from one plant to the other visiting the different flowers and in so doing contributing to the pollination process. Erica seeds can lay dormant for long periods in the natural soil bank and will only germinate when the growth conditions such as the right temperature and soil moisture become favourable.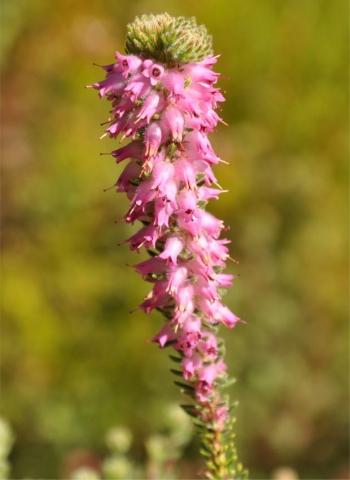 Fig. 6. A flowering stem of Erica empetrina.
Uses
Use
Erica empetrina can be successfully grown as a companion plant alongside plants in the Restionaceae such as Elegia spp., Chondropetalum spp., Thamnochortus spp and Restio spp. However other groups of plants are also suitable, i.e. Rutaceae and Proteaceae, as well as many perennials such as Helichrysum spp. This plant makes an excellent container plant however the soil medium should be in the acidic range and ensure that the pot drains well.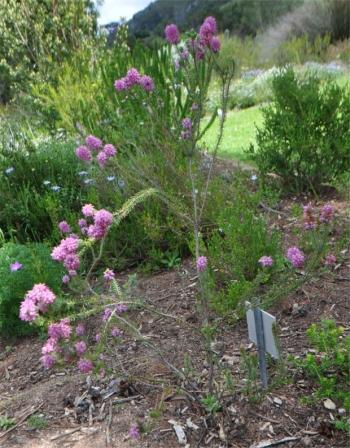 Fig. 7. Erica empetrina growing in the garden, Kirstenbosch NBG.
Growing Erica empetrina
Grow
Erica empetrina prefers soil with a pH ranging from 5.5-6.7 and grows best in a sunny position. New growth and flowering can be stimulated by regular pruning, as a general rule prune Erica plants after flowering and seeding. Remove any dead wood and reduce the previous growth to control the plant from becoming tall and thin. The plant responds well to feeding with a fish emulsion or any other organic fertilizer applied at low levels.
The vegetative propagation method is much faster than by seed, Erica empetrina can be successfully grown in greenhouse conditions with a misting system and a constant bottom heat of 24°C. However, cuttings can be placed in an open-air mist spray unit provided that it is shaded during the hot summer months. Take ± 40-50 mm heel or nodal cuttings two months after flowering, from semi-hardwood. Remove the leaves on the lower one-third of the cutting and apply a rooting hormone for semi-hardwood cuttings. The rooting media varies greatly but better results have been obtained by using fine-milled bark and perlite balls at a 50:50 ratio to put the cuttings in.
Transplant the rooted cuttings into small pots, about 9 cm, in a soil mixture of 7 parts bark and 3 parts sand, and water thoroughly. Feed with an organic liquid fertilizer preferably a fish emulsion type every 2 weeks. Once the cuttings are well-rooted, they are potted into half-litre plastic bags containing the same mixture as for rooted cuttings, 7 parts milled bark and 3 parts sand. The young cuttings are watered well after potting and shaded lightly for a month. The cuttings will be ready for planting after about 3 months. Autumn or early winter is the most suitable time for planting out the young plants, because the cooler, wetter weather conditions will assist with their successful establishment. Care must be taken not to damage the fine root hairs when transplanting. Erica plants naturally grow in poor soils, but for best results should be regularly fed with diluted organic liquid or small amounts of organic pellet fertilizers that are low in phosphorus.
Sow seeds in autumn (April and May), when the weather starts to get cooler. Use seed trays about 100 mm deep, filled with equal parts of river sand and sifted composted bark. Place rough materials such as wood chips, chipped stone or newspaper at the bottom of the seed tray to ensure good drainage. Use fine river sand to mix with the seeds and broadcast it on top of the levelled mix, cover it lightly with some of the mixed sand. Treatment of the seeds with 'fynbos smoke' or smoke extract greatly enhances germination. Do not sow too densely, as seedlings will grow too close together. Water carefully with a fine hose because seedlings will be washed from the tray. It is also important to avoid overwatering as this may cause damping off. Shelter the seedlings from rain and direct sunlight and ensure good air circulation. The seeds will start to show signs of germination after about two months. Plants should be grown up to at least 10 cm, before planting out in the garden. Plants can be planted out into small pots or multi trays when they reach about 10 mm.
Pests such as mealybug and scale insects may at times attack Erica plants but they can be controlled by applying an appropriate organic pesticide product. Fungal attacks can be prevented by avoiding sowing seeds too densely and always maintaining good air circulation.
References
EOL, Encyclopedia of Life. Erica empetrina L .Published on the internet. https://eol.org/pages/47149193. Accessed 19 Dec. 2022.
Goldblatt, P. & Manning, J. 2000. Cape Plants. A conspectus of the Cape flora of South Africa. Strelitzia 9. National Botanical Institute, Pretoria & Missouri Botanical Garden, Missouri.
Helme, N.A. & Trinder-Smith, T.H. 2006. The endemic flora of the Cape Peninsula, South Africa. South African Journal of Botany 72(2): 205–210.
Pienaar, K. & Smith, G.F. 2011. The southern African what flower is that? An essential guide to garden plants. Struik, Cape Town.
Rourke, J.P. 1980. Wild flowers of South Africa. C. Struik Publishers, Cape Town.
Schumann, D., Kirsten, G. & Oliver, E.G.H. 1992. Ericas of South Africa. Fernwood Press, Vlaeberg.
Stearn, W. 2002. Stearn's dictionary of plant names for gardeners. Timber Press, Portland, Oregon.
Turner, R.C. 2008. Erica empetrina L. National Assessment: Red List of South African Plants version 2020.1. Accessed on 2022/12/19.
WFO, The World Flora Online. Erica empetrina L. Published on the Internet. http://www.worldfloraonline.org/taxon/wfo-0000671954. Accessed 19 Dec. 2022.
Wikipedia, Empetrum. https://en.wikipedia.org/wiki/Empetrum. Accessed 27 Dec. 2022.
Credits
Benjamin Festus
Kirstenbosch National Botanical Garden
January 2023
Acknowledgements: the pictures for figures 1, 3, 4, 6 and 7 by Alice Notten.
Plant Attributes:
Plant Type: Shrub
SA Distribution: Western Cape
Soil type: Sandy
Flowering season: Spring, Early Summer
PH: Acid
Flower colour: Pink
Aspect: Full Sun
Gardening skill: Average
Special Features:

Good potplant
Horticultural zones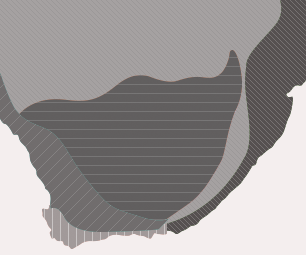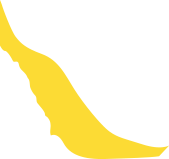 Zone 2 Coastal winter rainfall, frost free
Zone 3 Winter rainfall Karoo, light frost
Google QR Code Generator