Alsophila dregei (Kunze) R.M.Tryon (synonym Cyathea dregei Kunze)
Family: Cyatheaceae
Common names: grassland tree fern, common tree fern, (Eng.); grasveldboomvaring, gewone boomvaring, (Afr.); isihihi (Xho.); isikhomakhoma, umphanga (Zul.)
SA Tree No: 1
Introduction
A handsome form plant, with a head of dark green fronds atop a stout trunk, for full sun or light shade. This plant is also known as Cyathea dregei.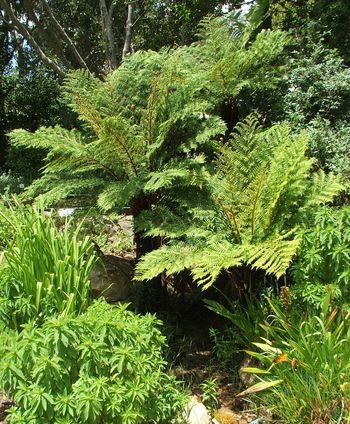 Description
Description
Alsophila dregei has a black or dark brown trunk, usually unbranched, 200–450 mm in diameter, up to 900 mm at the base in old specimens, and can grow up to 7 m tall, more commonly only about 3 m tall.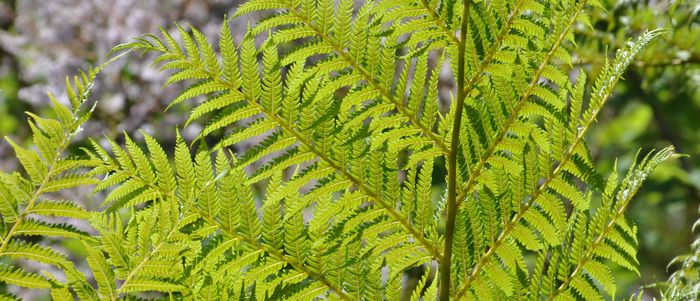 It produces a compact crown of up to 30, arching, 2-pinnatifid to pinnate fronds, up to 3 m long, that are a bright dark green above and paler below. Pinnae (leaflets) are thick, with an entire or weakly toothed margin, and there are up to 18 pinna pairs. The leaflets have minute, loose, scales and hairs at first. The leaf stalk and rachis are covered with rusty brown hairs and scales, becoming less hairy to hairless, and the stalk is prickly at the base.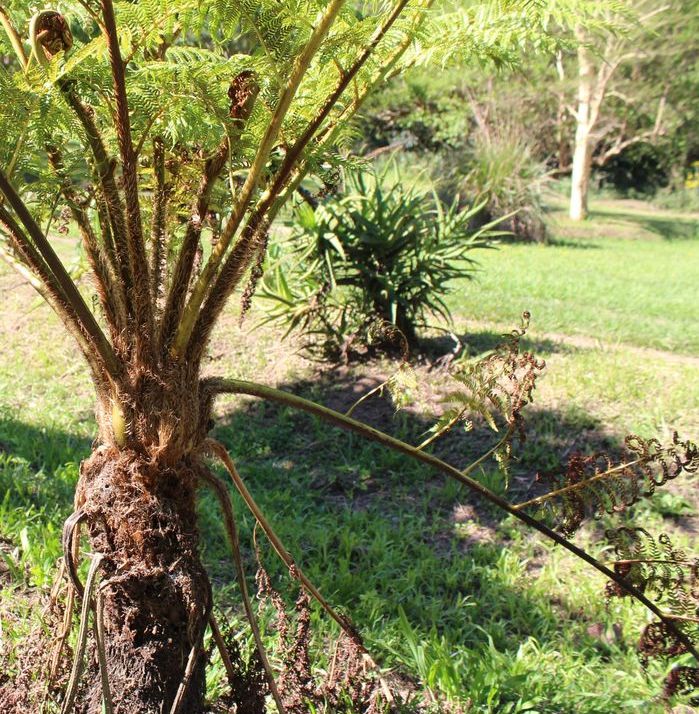 As fronds grow old they become untidy, turning brown and hanging down, forming a skirt around the trunk, but eventually breaking off, leaving no scars.
Conservation Status
Status
According to the Red List of South African plants website, the conservation status of this plant is assessed as Least Concern (LC), which means that it is not considered to be threatened. It is a protected species in most provinces, and plants may not be removed from the wild.
Distribution and habitat
Distribution description
This species is not endemic to South Africa; it occurs in reasonably moist conditions in southern Africa, and in Zimbabwe and Madagascar and northwards into tropical Africa, usually at high altitude from 300 to 2 300 m. It is found along streams and drainage lines, in grasslands, forest margins and mountainous areas, out in the open in full sun and in light shade. The natural distribution of this tree fern in South Africa is in the eastern and northern parts, where it occurs in the Eastern Cape, Free State, Gauteng, KwaZulu-Natal, Limpopo, Mpumalanga North West and Western Cape Provinces.
Derivation of name and historical aspects
History
The name of the genus Alsophila, is derived from the Greek alsos, meaning 'grove' or 'glade' and phila, meaning 'loving', referring to shady glades where ferns like to grow. This species is named after J.F. Drege, 1794–1881, a plant collector from Germany, who was exploring South Africa during 1826–1834. The former genus name Cyathea is derived from a Greek word kyatheion that means 'little cup' which refers to the shape of the structure that holds the spores, and can be observed by looking under the fertile fronds.
This species has moved from Cyathea to Alsophila, then back to Cyathea and now all African species that were Cyathea are back in Alsophila. The naturalized Australian species Cyathea cooperi, is now Sphaeropteris cooperi. However, they are all still called by their old name, Cyathea, in most of the gardening literature.
Cyatheaceae, the tree fern family, has about 7 genera with more than 700 estimated species worldwide. Alsophila dregei is one of 2 tree fern species indigenous in South Africa, the other being Alsophila capensis, the Forest Tree Fern, which occurs in deep forest near streams and in high rainfall areas from the Cape Peninsula to the Eastern Cape and northwards to East Africa. Exotic tree ferns are widely grown in gardens and a few have naturalized in some regions.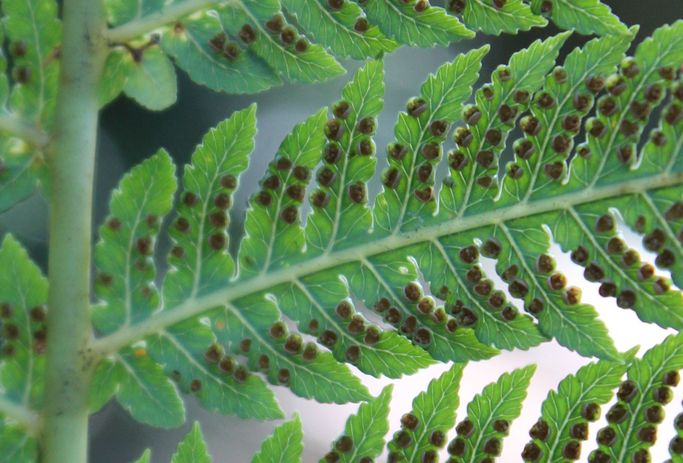 Ferns are unmistakable as they do not produce flowers or seeds, but reproduce by means of spores, which are found on the lower surface of their fronds. The spores are tiny; a microscope is necessary to see them. The spores are produced inside structures called sporangia, also called spore casings; a hand lens or dissecting microscope would help in order to see individual sporangia better. A cluster of sporangia, is termed a sorus (plural is sori). To the naked eye these are the puffy brown dots underneath the fern fronds. They are found under the leaf, sometimes in rows and sometimes along the leaf margins. In this species, up to 12 sori, in 2 rows, can develop on each pinna. This species, and many other ferns, protect their sporangia inside a colourless tissue, called an indusium (plural indusia). The spores mature when the leaf turns brown. The spores are dispersed by wind. When a spore lands in suitable conditions, it germinates and grows into a tiny group of flat, often heart-shaped cells that produces the male and female sex cells, this is called the gametophyte. If fertilization occurs on the gametophyte, a new fern plant develops directly from this structure, and this is termed the sporophyte. It will grow into a new fern plant.
The ferns first appeared in the fossil record from about 360 million years ago.
Ecology
Ecology
Alsophila dregei has a thick, fibrous trunk which enables it to survive fast-moving grass fires, where the flames move quickly past its base.
Some birds, such as thrushes and robin-chats, build their nests in the crown.
Uses
Use
The trunk of tree ferns, including Alsophila dregei, is commercially used as a source of 'orchid bark', a fibrous, non-rotting substrate for cultivating orchids and other epiphytic plants. Craftsman carve the trunks into statues and other craft items, typically sold to tourists in tropical resorts. The trunk cross sections also produce a beautiful pattern of light and dark tissues originating from the vascular system of the stem and the leaf traces, and these are used for making various handcrafted items, including plates.
It is a popular garden plant and many wild plants have been taken for use in landscaping, with the result that it is now extinct in some areas.
This plant is also used in traditional medicine.
Growing Alsophila dregei
Grow
Alsophila dregei naturally occurs in reasonably moist conditions, with cool temperature, high humus content in the soil, good drainage and full sun, which are very important cultural requirements. It will tolerate light frost with little damage and is a relatively fast grower, although it is significantly slower-growing than the exotic tree ferns available at garden centres in South Africa. It is tougher and more tolerant of hot, sunny conditions than most other tree ferns, as long as it receives sufficient moisture. If damaged by frost, it usually survives and send out new fronds. It is a superb form plant, ideal to plant beside a pond or stream.
It is propagated only by spores as the flowers and seeds are absent. To propagate a fern, prepare a sterile tray filled with sterilized seedling mix, to reduce the chance of fungi also growing. Collect a few fertile fronds where some of the sporangia have burst open and are releasing spores. Lay the frond on a piece of white paper, spore side down. Leave it overnight. Spores should be clearly visible, like brown dust, on the paper. Wet the seedling mix thoroughly. Tap the spores from the paper onto the wet soil surface. Place the tray in a warm, light, humid position. Placing it in a small propagator, or a sealed plastic bag works well, but be sure to add water to the bag to keep the humidity high. The gametophyte, visible as a layer of green on the soil surface, should form in a few weeks. When the sporophyte is visible, unseal the bag to allow air circulation. The new ferns can be potted up after a few months. This species is not easy to propagate, and it is slow growing.
References
Bidlack, J.E., Stern, K.R. & Jansky, S. 2011. Sterns Introductory plant biology. Thirteenth Edition. McGraw-Hill Education, New York.
Boon, R. 2010. Pooley's trees of eastern South Africa, a complete guide. Flora & Fauna Publications Trust, Durban.
Conant, D.S. 1983. A revision of the genus Alsophila (Cyatheaceae) in the Americas. Journal of the Arnold Arboretum. 64(3): 333–382.
Ian's Plants Page, exotic/subtropical gardening in the Pacific Northwest: Cyathea dregei. Accessed 23/10/2018. http://www.angelfire.com/bc/eucalyptus/treeferns/dregei.html
Jackson, W.P.U. 1990. Origins and meanings of names of South African plant genera. University of Cape Town.
Keith Kirsten's Plant info: Cyathea dregei. Accessed 23/10/2018. http://plantinfo.co.za/plant/cyathea-dregei/
New POSA, species search Cyathea. Accessed 24/10/2018 http://posa.sanbi.org/sanbi/Explore
Roux, J.P. 2003. Swaziland ferns and fern allies. Southern African Botanical Diversity Network Report No. 19. SABONET. NBI, Pretoria.
Tree SA: Cyathea dregei. Accessed 23/10/2018. https://treesa.org/cyathea-dregei/
Van Wyk, B. & Van Wyk, P. 1997. Field guide to trees of southern Africa. Struik, Cape Town.
Victor, J.E. 2004. Alsophila dregei (Kunze) R.M.Tryon. National Assessment: Red List of South African plants version 2017.1. Accessed on 2018/10/23.
Credits
Nonhlanhla Masinga, Luckyboy Nduli, & Mlondi Skhosana
KwaZulu-Natal National Botanical Garden
and Alice Notten
Kirstenbosch National Botanical Garden
November 2018
 
Plant Attributes:
Plant Type: Fern, Tree
SA Distribution: Eastern Cape, Free State, Gauteng, KwaZulu-Natal, Limpopo, Mpumalanga, North West, Western Cape
Soil type: Sandy, Loam
Flowering season:
PH: Acid, Neutral
Flower colour:
Aspect: Full Sun, Shade, Morning Sun (Semi Shade), Afternoon Sun (Semi Shade)
Gardening skill: Easy
Special Features:
Feature plant
Good potplant
Horticultural zones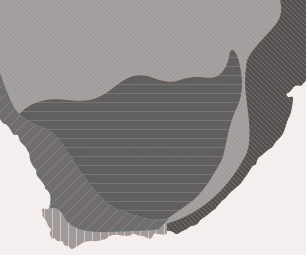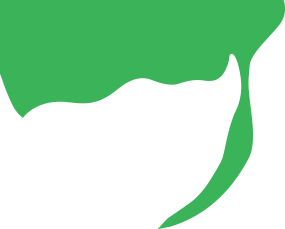 Zone 1 Coastal summer rainfall, frost free
Zone 2 Coastal winter rainfall, frost free
Zone 4 Summer rainfall Karoo and Highveld, Frost in winter
Zone 5 Bushveld summer rainfall, Light frost
Google QR Code Generator