Anchusa capensis Thunb.
Family: Boraginaceae
Common names: Cape-forget-me-not, anchusa (Eng.); vergeetmynietjie, ystergras, koringblom, ossetongblaar (Afr.); petlekheme (Sesotho)
Introduction
The Cape-forget-me-not is easy to find flowering in the fields of daisies throughout Namaqualand in the spring, and, although it may be a bit weedy, its bright blue flowers make it most welcome in the spring and summer garden display.
Description
Description
Anchusa capensis is a vigorous herb with tall stems of blue flowers shooting up from clumps of bright green leaves. The long narrow leaves are soft, but rough and hairy when touched. Each plant has many flowering stems which grow up to 1 m tall. The stems are thick at the bottom getting thinner as they extend, with the new growth often a beautiful deep red.
In spring and summer, many blue flowers are carried on smaller branches in helicoid cymes, which are borne all the way up the top half of the stem and ends in a small cluster of flowers at the tip. Close up, the small flowers are beautiful with 5, bright blue petals and 5, feathery white scales in the centre, protecting the stigma and anthers. A white flowering form has been developed in horticulture, although it is not as striking as the bright blue one.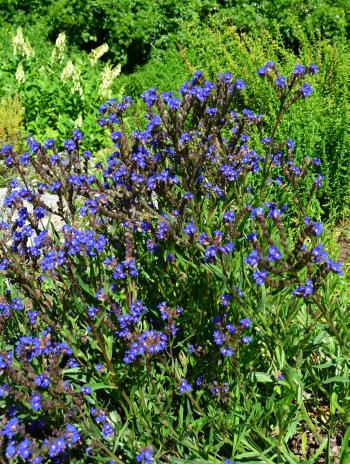 The seeds develop inside little green cups, which are formed by the 5 sepals that have united. Inside each cup 3 seeds or little nuts turn hard and black as they ripen, usually about a month after flowering. Every plant produces hundreds of seeds.
Individual plants are long-lived, for an annual or biennial, and a plant can live for over 5 years in ideal conditions. Seedlings readily appear around parent plants, which further increases the longevity of these plants in the garden.
Conservation Status
Status
According to the Red List of South African Plants the conservation status of this plant is Least Concern (LC). It is a declared invasive weed in Europe and the United States of America.
Distribution and habitat
Distribution description
It grows throughout South Africa, at altitudes ranging from 60 to 3 200 m, preferring dry, sandy places and is often found in disturbed areas such as roadside verges. Anchusa capensis is widely distributed through the Western, Northern and Eastern Cape Provinces, Free State, Gauteng, and the drier areas of Mpumalanga, and extends into Namibia and Lesotho.
Derivation of name and historical aspects
History
The genus Anchusa is a group of approximately 35 species found mostly in Europe, North Africa and West Asia. There are only two species in southern Africa, Anchusa capensis and A. riparia, which occurs in the Eastern Cape, Free State, Northern Cape, North West and Western Cape Provinces, and in Lesotho. Anchusa azurea is an introduced species, native to Europe and Western Asia, that has naturalised in the Eastern Cape, Free State, North West and Western Cape Provinces, but is not listed as invasive in South Africa.
The name Anchusa is derived from the Greek word anchousa, which makes reference to its use as a dye base for cosmetic paint obtained from Anchusa tinctoria root. The specific epithet capensis means 'from the Cape'.
Ecology
Ecology
On sunny days, beneficial pollinating insects such as bees and butterflies, love visiting the flowers.
Uses
Use
Anchusa capensis has no recorded medicinal uses, but the leaves are edible and are eaten like spinach by the Sesotho people. The flowers are also edible, and can be added to salads or desserts.
Anchusa is part of a group of the borage family called alkanets, which are noted useful plants with uses ranging from medical to edible. Anchusa tinctoria is cultivated in Europe for its red dye which is extracted from the plants roots using oils or wine. The dye is used in pharmaceutical salves and wood stains, imitating rosewood or mahogany. The dye needs to be in an oil base to impart the reddish colour. In a water base it remains a shade of dull brown. Many species of Anchusa have been recorded by traditional healers in some form or the other either medicinally or as a useful dye since the early days, dating as far back as the 1800s.
The dried flowers of Anchusa azurea are recorded as being used to treat inflammation. In the 1900s, Anchusa. tinctoria was used for anything from ulcers and inflammation, to scrapes and scratches. A vinegar infusion was applied for leprosy to kidney stones and to drive out smallpox or measles and was even used to treat snake bites. However, much of this lore from the 1900s is inaccurate, but clearly Anchusa was recognized as a wonder herb.
Modern traditional uses do agree with some of the old lore:
Anchusa azurea is used as an antitussive, depurative, diaphoretic and diuretic. Poultices made from dried flowers can be used for inflammation, but the internal use of this species is cautioned against, as it contains cynoglossoine which has a paralyzing effect.
Anchusa officinalis is used as a demulcent and expectorant in homeopathy. It is used to treat stomach and duodenal ulcers.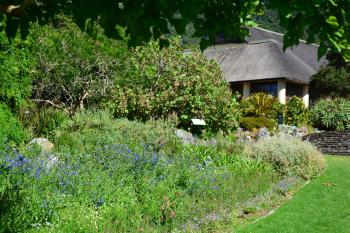 Growing Anchusa capensis
Grow
In the garden Anchusa capensis is a very easy plant adapting to most soils, surviving on very little water and seeding itself readily. The basic requirements are full sun and well-drained soil. In the western Cape, the plants grow during the wet winters and flower in late spring and early summer. If Anchusa capensis receives no water during the summer it dies after forming seed. This germinates freely the next winter. Although the Cape-forget-me-not is a biennial, it is best treated as an annual in the garden. The plants get very untidy in the second year and have to be cut back after flowering. When cutting back be very careful of contact with the rough leaves as they can cause an irritating rash, especially on softer skin.
If the plants are watered during summer, the Cape-for-get-me-not keeps on going and can easily be grown as a summer annual. At Kirstenbosch National Botanical Garden, they make a beautiful display, flowering with the pink Diascia integerrima from the Drakensberg and white Nemesia fruticans and osteospermums.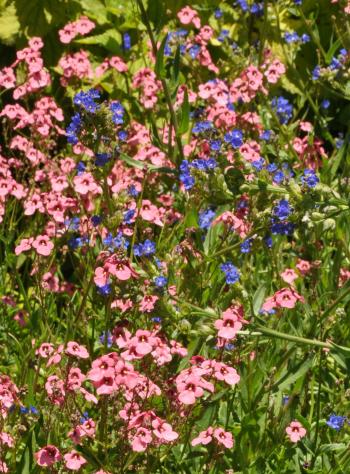 Anchusa capensis is easy to propagate from seed, which can be sown almost any time of the year. For a spring display, sow the seeds in late summer and for a summer display sow the seeds in winter. Sow the seeds in a seed tray filled with well-drained soil and cover them with a thin layer of sand. Place the tray in the shade and water well. Keep the soil moist; watering once a day should be enough. Germination is usually very good and within a week or two. The seedlings can be potted up as soon as they are large enough to handle and grown on before planting in the garden.
Very few pest or plant diseases are noticed on Anchusa capensis in a garden setting.
References
Fox, F.W. & Norwood Young, E. 1982. Food from the veld: edible wild plants of southern Africa. Delta Books, Cape Town.
Grieve, M. 1971. A modern herbal; the medicinal, culinary, cosmetic and economic properties, cultivation and folk-lore of herbs, grasses, fungi, shrubs & trees with all their modern scientific uses. Dover Publications, New York.
Jackson, W.P.U. 1990. Origins and meanings of names of South African plant genera. University of Cape Town.
Leistner, O.A. (ed.). 2000. Seed plants of southern Africa: families and genera. Strelitzia 10. National Botanical Institute, Pretoria.
Manning, J. & Goldblatt, P. 2012. Plants of the Greater Cape Floristic Region 1: the Core Cape Flora. Strelitzia 29. South African National Biodiversity Institute, Pretoria.
Plants for a Future (PFAF) http://www.pfaf.org Accessed 22/7/2016
Credits
Liesl van der Walt
Kirstenbosch National Botanical Garden
October 2000
Updated and expanded by Monique McQuillan
Kirstenbosch National Botanical Garden
August 2016
 
Plant Attributes:
Plant Type: Bi/Annual
SA Distribution: Eastern Cape, Free State, Gauteng, Mpumalanga, Northern Cape, Western Cape
Soil type: Sandy, Clay, Loam
Flowering season: Spring, Early Summer, Late Summer, Autumn
PH: Acid, Neutral
Flower colour: Blue, White
Aspect: Full Sun, Morning Sun (Semi Shade), Afternoon Sun (Semi Shade)
Gardening skill: Easy
Special Features:
Attracts butterflies
Drought resistant
Edible plant
Feeds honeybees
Pioneer plant
Horticultural zones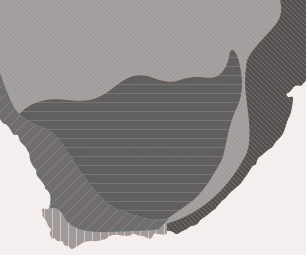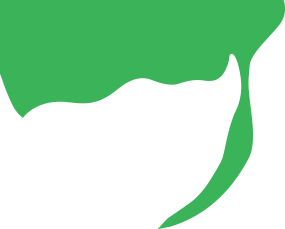 Zone 1 Coastal summer rainfall, frost free
Zone 2 Coastal winter rainfall, frost free
Zone 3 Winter rainfall Karoo, light frost
Zone 4 Summer rainfall Karoo and Highveld, Frost in winter
Zone 5 Bushveld summer rainfall, Light frost
Google QR Code Generator