Blighia unijugata Baker
Family: Sapindaceae
Common names: triangle-tops (Eng.); driehoektolletjies (Afr.); musadema (Shona); umdlaguva (isiZulu)
SA Tree No: 436
Introduction
A medium to large evergreen tree, with sweetly scented flowers that attract butterflies to the garden, followed by pink to red, pear-shaped fruit that burst open to reveal quick growing, shiny black seeds nestled on a yellow base.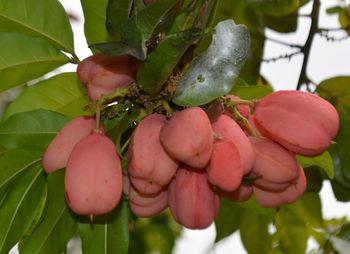 Description
Description
Evergreen, medium to large tree, reaching up to 20 m tall, with a dense, rounded crown. The stem is fluted, with smooth grey bark, often showing wart-like outgrowths. The young branches are hairy. The compound, alternate leaves are 80 to 300 mm long. The main vein of the leaf (rachis) and 40 mm stalk, are both hairy. The leaflets can be found in 1(2) –4(5) opposite pairs, with the uppermost pair usually the largest. The shiny, dark green leaves are hairy and paler underneath, with wavy margins. It also has a driptip and the midrib and veins stand out. The young leaves can be distinguished by their shine and pinkish red colour.
The small, sweetly scented, whitish to yellow flowers are in spike-like, axillary sprays, in early summer, from October to December. The 30 mm long fruits are produced in summer, from December to January, and consist of bright pink to red, leathery, pear-shaped, clustered capsules. When ripe, the fruits split into woody, red-lined valves to expose shiny, black seeds resting on a soft yellow base. With age the seeds will hang from the dried capsules. The tree grows quickly from seed.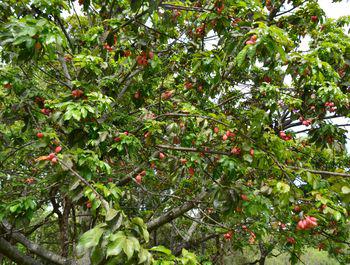 Conservation Status
Status
Distribution and habitat
Distribution description
Widespread in tropical Africa, southwards to Zimbabwe, Mozambique, just entering coastal KwaZulu-Natal in South Africa, where it is found in low-altitude coastal and riverine forest and woodland. The tree prefers full sun, a medium amount of water and is frost sensitive.
Derivation of name and historical aspects
History
The genus, Blighia, was named after William Bligh, who was an officer of the British Royal Navy and commander of the HMS Bounty. He was said to have brought the first specimen of this tree to the Royal Botanic Gardens, Kew. The species name, unijugata, means 'with one pair of leaflets', which is, in actual fact, an inappropriate name for this species.
Ecology
Ecology
This tree is a food plant for charaxes butterflies as well as the Gold-banded Forester (Euphaedra neophron) and the Forest Queen (Euxanthe wakefieldi). A large numbers of flies are attracted by the flowers, probably serving as pollinators. Bees are also attracted to the flowers. Birds, duikers and monkeys eat the seeds with their yellow aril, which may make them important seed dispersers. These trees are often associated with termite mounds.
Uses
Use
The tree is harvested from the wild by some cultures for local use, such as food, medicine and a source of wood.
The wood of this tree is durable, with a reddish heartwood, and is used for furniture and building.
In Kenya and Ethiopia, it is planted to provide shade for coffee plants, and is commonly used in villages as shade trees. Twigs, leaves, flowers and fruits are softened by soaking in a liquid and used as fish poison. The leaves are cooked and eaten as a vegetable.
Various parts of the tree are considered to have sedative and analgesic properties. It is also used medicinally for the treatment of rheumatism, kidney pain and stiffness. Ethanol extracts of the roots, bark and leaves have shown antibacterial activity.
The pulp of the bark is used for enemas. The concentrated liquor resulting from heating or boiling the bark, is taken to treat fever, and as a purgative.
Leaves prepared in the same way, are used to treat vertigo. Leaf pulp is administered as a body rub to serve as rejuvenator and relaxant. The leaves are used for the treatment of fever in children in vapour baths, and as a tonic.
Nausea and vomiting are treated with the fruit and medicinal ointments made from the seed oil. In all the extracts, steroids, saponins and tannins have been found. A fragrant cosmetic lotion has been made from soaking the pleasantly scented flowers in water.
Growing Blighia unijugata
Grow
Blighia unijugata is generally considered to be a fast-growing tree. Natural growth usually occurs in disturbed forest. The seed is found to germinate well. It is not necessary to pre-treat seeds before sowing. Seeds should be sown into individual pots before transplanting. It is possible to store the dried seed in a sealed container in a cool and dry place, for a long time. In addition to seed, thin stem cuttings can also be used for propagation. They root readily in sand.
The tree responds well to coppicing i.e. cutting it back to ground level periodically, as well as pollarding i.e. cutting off the top and branches, to encourage new growth.
Although certain species of butterflies are known to feed on these plants, it hasn't been proven to negatively affect the tree. In Tanzania, infestations by the parasitic plant Tapinanthus bangwensis has been recorded as locally problematic in plantations, mixed with other tree species.
References
Coates Palgrave, K. 1981.Trees of southern Africa. Struik, Cape Town.
Plant Resources of Tropical Africa (PROTA) website: http://www.prota4u.org/protav8.asp?p=Blighia+unijugata (accessed 20 June 2016)
Useful Tropical Plants website: http://tropical.theferns.info/viewtropical.php?id=Blighia+unijugata
Van Wyk, B., Van den Berg, E., Coates Palgrave, M. & Jordaan, M. 2011. Dictionary of names for southern African trees. Briza Publications, Pretoria.
Victor, J.E. 2004. Blighia unijugata Baker. National Assessment: Red List of South African plants version 2015.1. Accessed on 2016/06/20.
Credits
Lou-Nita Le Roux
Lowveld National Botanical Garden
July 2016
 
Plant Attributes:
Plant Type: Tree
SA Distribution: KwaZulu-Natal
Soil type: Sandy, Loam
Flowering season: Early Summer
PH: Acid, Neutral
Flower colour: Red, Pink, Yellow
Aspect: Full Sun
Gardening skill: Easy
Special Features:
Attracts birds
Attracts butterflies
Feature plant
Fragrant
Edible plant
Medical plant
Useful plant
Feeds honeybees
Horticultural zones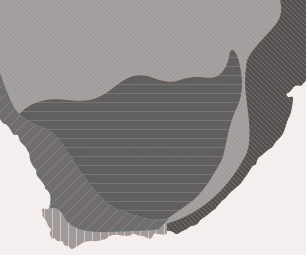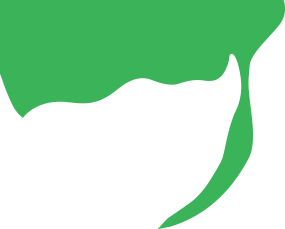 Zone 1 Coastal summer rainfall, frost free
Zone 5 Bushveld summer rainfall, Light frost
Google QR Code Generator