Bulbine suurbergensis Van Jaarsv. & A.E.van Wyk
Family: Asphodelaceae
Common names: Suurberg Bulbine (Eng.); suurbergkopieva (Afr.)
Introduction
Bulbine suurbergensis is an aloe-like plant, with drooping, sparsely branched stems and soft leaves, that hangs from the quartzitic sandstone cliff faces where the Witrivier passes through the Suurberg, in the Addo Elephant National Park. It flowers in spring, when the solitary inflorescence appears, bearing yellow flowers. Best grown in containers and hanging baskets.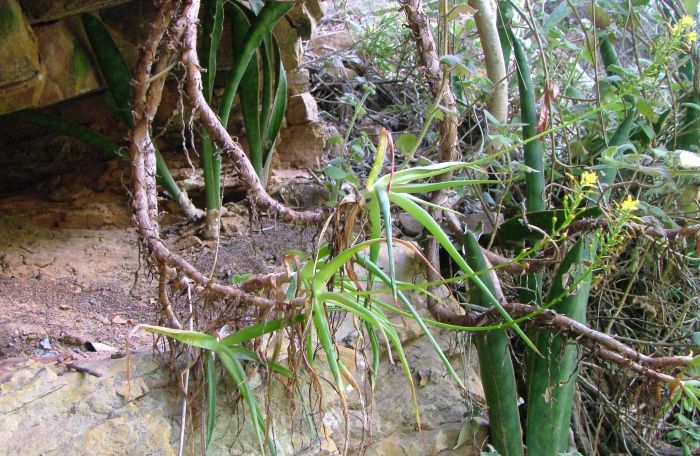 Fig. 1. Bulbine suurbergensis growing on a cliff ledge (Suurberg) along the Witrivier. Note the long pendent stems.
Description
Description
Plants solitary at first, dividing and becoming branched. The rosettes are pendent, up to 150 mm in diameter, 250 mm long, characteristically curving upwards at the branch ends. Stems pendent, up to 700 × 15 mm, characteristically orange-brown when cut, covered with persistent leaf bases, weathering to form a fibrous network; basal part often becoming hairless (glabrous), grey-brown, smooth, with aerial roots. Roots grey-brown, fleshy, rounded, about 1.5–2.0 mm in diameter. The leaves, 6–10 per rosette, ascending to ascending-spreading, linear-lanceolate, 70–170 × 12–18 mm, ending in a sharp but soft point. The upper surface is flat and rounded below, becoming channelled during drought, soft-textured, pale green, smooth, with faint lines; the margin entire.
The inflorescence is 110–350 mm long, sparsely flowered, bearing 20–30 flowers in upper third, the raceme up to 100–153 mm long. The stalk of the inflorescence up to 5 mm in diameter at base, biconvex, green; the bracts triangular, up to 3 × 0.5 mm, drawn to a sharp point, clasping the stem. The flower stalks 8–10 mm long. The flowers (perianth) are star-shaped (stellate), about 13 mm in diameter. The floral segments (tepals) bright yellow with a greenish yellow central stripe, the tips rounded to notched (emarginate). The outer segments (tepals) narrowly oblanceolate, up to 7–9 × 1.5–2.0 mm, inner tepals elliptic to elliptic-oblanceolate, up to 7–8 × 2.5–3.0 mm. The stamens (male parts) up to 7 mm long, bearded in central part, with hairs 1–2 mm long. The ovary (female portion), obovoid, up to 1 mm in diameter; the style erect, up to 4.5 mm long. The fruiting capsule obovate, up to 3.0 × 2.5 mm, ascending. Seeds 3.0 × 1.5 mm, black.
Flowering time is in winter, spring and early summer, from August to November.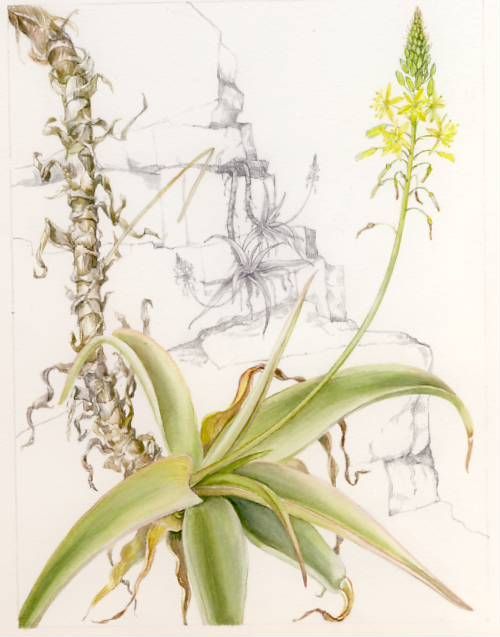 Fig. 2. Bulbine suurbergensis as drawn by botanical artist Vicki Thomas.
Conservation Status
Status
The plant is rare and confined to cliffs along the Witrivier, Suurberg, and is well protected by its difficult to reach habitat as well as its distribution falling within the Addo Elephant National Park. Consequently it is assessed as Least Concern (LC) in the Red List South African plants.
Distribution and habitat
Distribution description
Bulbine suurbergensis occurs on cliffs above the Witrivier where it passes through the Suurberg in the Addo Elephant National Park, mainly on the southern, eastern and western aspects. Plants are firmly rooted in crevices, and their size often depends on the growing space allowed by the crevice. The geology consists of quarzitic sandstone (light-coloured and smooth-textured), Witteberg Group (Cape Supergroup). The quarzitic sandstone substrate has many fissures, ledges and crevices, ideal for establishment of plants. Temperature is high in summer (35ºC). Winters are cooler but frost is absent. Rainfall is throughout the year, but with a peak in spring and summer, ranging from 400–500 mm per annum, in the form of thunder showers or cyclonic winter rain. Plants grow at an altitude between 400–600 m, and the associated vegetation consists of Sundays Noorsveld of the Albany Thicket Biome (Mucina et al. 2005). Associated cliff-dwelling plants include Gasteria baylissiana, Bulbine frutescens, Chlorophytum comosum, Ledebouria concolor and Haworthia angustifolia var. baylissii.
Fig. 3. The stem of Bulbine suurbergensis (L) and the rosettes (R), growing on a cliff ledge along the Witrivier, Eastern Cape, Addo Elephant National Park.
Derivation of name and historical aspects
History
Bulbine suurbergensis was named by Braam van Wyk and the author in the magazine Aloe in 2005. The plant was found by Jan Burring (Kirstenbosch Scholar in 2004) and the author on Sunday 14 November 2004, while exploring the cliff face on the northern Witrivier Poort, (Suurberg) presently part of the Addo Elephant National Park. It is named for the Suurberg in the Eastern Cape, the habitat of this species.
Bulbine suurbergensis differs from other cliff-dwelling species of Bulbine by its long, pendent, dichotomously branched stems up to 700 mm long, characteristically curving upwards at the tip, and by its soft, linear-lanceolate leaves. It shares these features, as well as the persistent leaf bases weathering to a mat-like, fibrous network, with B. latifolia var. latifolia and var. curvata. But here the resemblance ends. Both varieties of B. latifolia usually are solitary, var. curvata bearing firm, falcate leaves, whereas those of var. latifolia are soft and fragile. The latter is usually acaulescent.
Ecology
Ecology
Plants grow in a relatively safe, cliff-face environment, absent from larger herbivores and also partially protected from fires. The flowers are pollinated by insects and the fruiting capsule ripens in summer, and seed is dispersed by wind. The drooping nature of the stems and leaves is an adaptation to its cliff face habitat. The succulent nature of the plant (leaves, stems, roots) enables the plant to cope during the dry season.
Uses
Use
No traditional or medicinal uses have been recorded.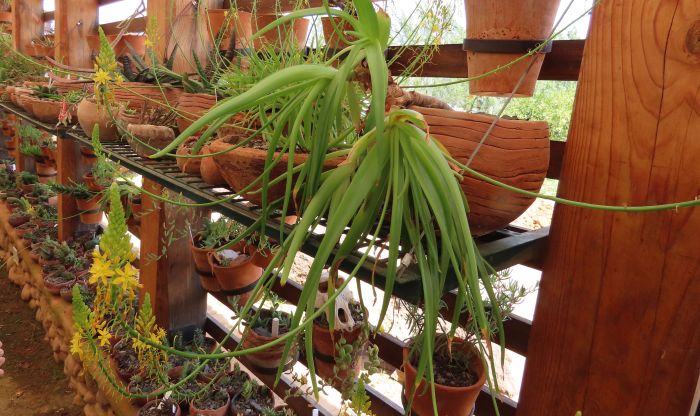 Fig. 4. Bulbine suurbergensis in flower in October 2020 growing in a handmade container at Babylonstoren Farm.
Growing Bulbine suurbergensis
Grow
Bulbine suurbergensis can be grown with relative ease, from seed or cuttings, and makes an interesting pot plant or garden plant in the right situation. It also is ideal for a hanging basket. Plants grow relatively fast. The young plant starts out solitary, and as the stems lengthen, the rosettes divide dichotomously, becoming drooping. Best for a shady position. The soil should be sandy and well drained, as is found in its natural habitat. They will react to any fertiliser but organic fertilisers are best, such as well broken down compost. In the garden, plant it on a shady embankment that allows the plant to become pendent. As a pot plant, it is best on a balcony or window sill where it can become pendent. During the summer months, which is its growth season, the plant should be regularly watered.
Cuttings can be made in late winter and planted in a shallow tray in a sandy mixture, such as peat, sand and polystyrene, and kept moist. Rooting occurs within 3 weeks, and once well rooted, transfer to individual containers. Place container in a shady position but with full light. The south side of a building is ideal.
Sow seed in summer in a sandy medium. First moisten the substrate with a fine rose. Sow the seed and cover lightly with a thin layer of sand. Keep moist and in a shady position. Germination usually occurs within 3 weeks and the young seedlings are slow growing. Transplant seedlings into individual containers once they are large enough to handle.
Plants are relatively disease free but snails can cause a problem.
References
Foden, W. & Potter, L. 2005. Bulbine suurbergensis Van Jaarsv. & A.E.van Wyk. National Assessment: Red List of South African plants version 2020.1. Accessed on 2021/03/15.
Van Jaarsveld, E.J. & Van Wyk, A.E. 2005. A new cliff-dwelling Bulbine species (Asphodelaceae) from the Eastern Cape. Aloe 42,3: 48–51.
Credits
Ernst van Jaarsveld
Kirstenbosch National Botanical Garden (Retired 2015)
Babylonstoren Farm
Extraordinary senior lecturer and researcher,
Department of Biodiversity and Conservation, University of the Western Cape
March 2021
Plant Attributes:
Plant Type: Succulent
SA Distribution: Eastern Cape
Soil type: Sandy
Flowering season: Spring, Early Summer
PH: Acid
Flower colour: Yellow
Aspect: Shade, Morning Sun (Semi Shade), Afternoon Sun (Semi Shade)
Gardening skill: Average
Special Features:
Drought resistant
Good potplant
Horticultural zones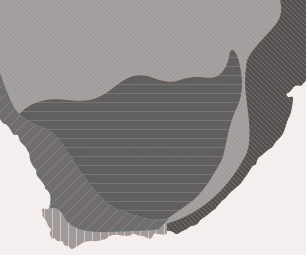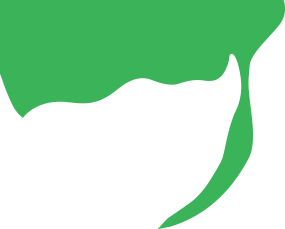 Zone 1 Coastal summer rainfall, frost free
Zone 2 Coastal winter rainfall, frost free
Zone 5 Bushveld summer rainfall, Light frost
Google QR Code Generator