Chrysocoma ciliata L.
Family: Asteraceae
Common names: bitter bush, bitter cowcud (Eng.); bitterbos (Afr.); sehalahala (Sesotho)
Introduction
A dense, slender-stemmed shrublet that boasts with its alluring, bright yellow, globular flowerheads.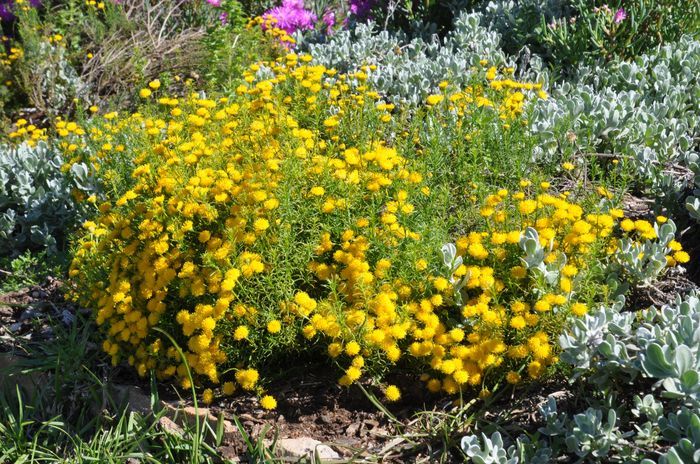 Description
Description
Chrysocoma ciliata is a densely leaved, evergreen, dwarf shrub which grows up to 600 mm tall, with narrow or needle-shaped, hairless leaves, 2–14 mm long.
Belonging to the daisy family, the yellow, roundish flowerheads are usually solitary on the branch tips, without ray florets, 6–8 mm diameter surrounded by rows of green bracts with narrow membranous margins. The stem is slender with small leaflets when it is still young.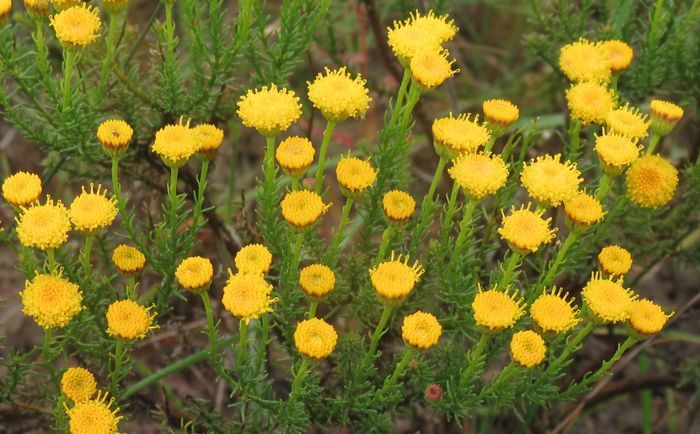 The fruit is flattened and oval with a thickened rim. It flowers throughout spring up until midsummer (September to January).
Conservation Status
Status
Chrysocoma ciliata is not threatened, and is assessed as one of the Least Concern (LC) species in South Africa at present.
Distribution and habitat
Distribution description
Chrysocoma ciliata is not endemic to South Africa, but widely distributed in southern Africa. In the eastern Lesotho highlands this species is argued to be a karroid invasive, introduced by people within the last century. This shrub is able to tolerate dry or wet summer and dry or wet winter seasons. It also does well in areas with salty winds and can tolerate frost. Here in South Africa it is distributed in 7 Provinces, namely Gauteng, North West, Mpumalanga, the Free State, KwaZulu-Natal and the Northern, Eastern and Western Cape. In the Fynbos, Succulent Karoo and Nama Karoo Biomes, it grows on rocky slopes and stony flats, usually in gravel soils.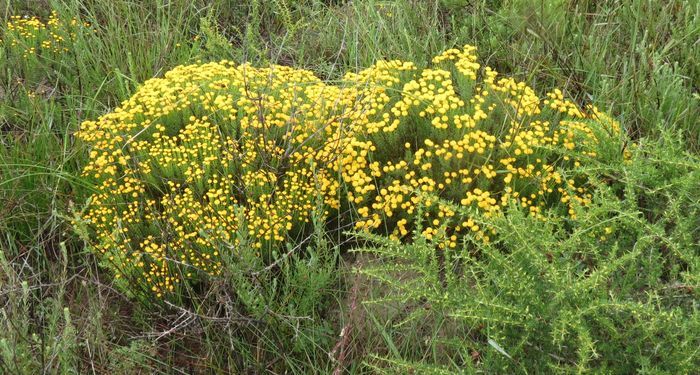 Derivation of name and historical aspects
History
Chrysocoma is derived from the Greek, khrusos, meaning 'gold', and kome, 'lock of hair', in reference to the golden flowerheads. The species name ciliata means 'fringed with hairs' and describes the fine and rather sparse hairs on the leaf margins.
Chrysocoma is a genus of 23 recorded species, 8 of these being fynbos species.
Ecology
Ecology
During the flowering season, Chrysocoma ciliata is predominantly visited by honeybees that forage for nectar and pollen. They transfer pollen from one flower to another, aiding pollination, which allows the plant to reproduce. This plant self-seeds freely; the dry seeds are dispersed by wind and germinate wherever they land.
Uses
Use
No cultural or medicinal uses have been recorded. It can be planted on sand dunes to bind the sand and prevent erosion.
Although it is pleasant to taste for animals, it can cause illness if it is consumed in large quantities. In the garden, it is a lovely bright plant, adding spring and summer colour when in flower; also suitable for rocky slopes and stony flats.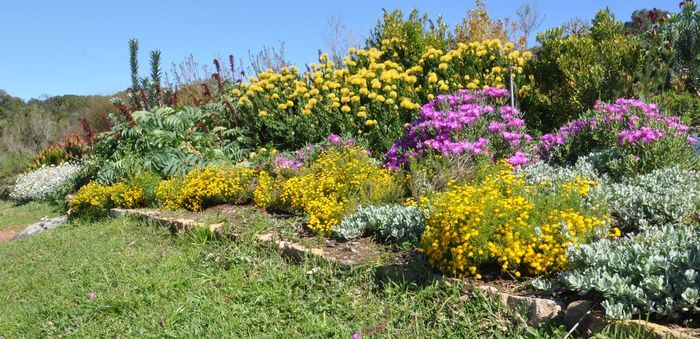 Growing Chrysocoma ciliata
Grow
Chrysocoma ciliata is a small to medium-sized shrub with a bushy growth and yellow flowerheads that provides a textural contrast in the garden. Dead heading and pruning must be done after flowering, to maintain the plant's compact shape. It requires full sun and a well-drained soil. Before planting, prepare the planting area by adding compost and bonemeal into the planting hole and water.
In the winter-rainfall region, this plant must be planted in early winter at the start of the rainy season. The rainy season allows the plants to establish themselves in the garden, then enabling them to cope with drought and less water in summer. Add a layer of mulch after planting to keep the soil temperature low. Mulch retains soil moisture and helps with the suppression of the germination of weed seeds.
Chrysocoma ciliata can be propagated by both seeds and cuttings, in the same way as C. coma-aurea. In the Kirstenbosch Plant Production Nursery, this plant is only propagated by cuttings. Semi-hardwood cuttings are taken from the current year's growth in early August; cutting material is harvested from a healthy stock plant, free of pests and diseases, in the early morning while the plant is still in its turgid phase. Meristem tip cuttings are the healthiest and the give the best rooting results. The cuttings are immediately placed in a bucket of water to avoid them from drying out.
Prepare the cutting by making a clean cut below a node, and remove the third bottom of the foliage to reduce the rate of transpiration. Dip the base of the cutting into a rooting hormone such as Seradix 2. Firmly place the cutting in a well-drained medium of 1 parts perlite and 2-part sieved bark. The cuttings are sprayed with a fungicide to prevent damping-off disease; this is done on a weekly basis.
The cuttings can be placed in a well-aerated, propagation unit or mist house bed with heating underneath. Rooting occurs from 5 to 8 weeks. Once the rooted cuttings have been hardened off, the plantlets can be potted, adding a little bonemeal per plant, into any average, well-drained potting soil. Plants must be placed under 40% shade net for hardening-off, for a period of 4 weeks. Once the young plants are well established, plant out into the garden. Plants will be ready for planting in 7 to 8 months. Feed plants regularly with an organic fertilizer.
References
Clarke, H. & Charters, M. 2016. The illustrated dictionary of southern African plant names. Flora & Fauna Publications Trust, Jacana, Johannesburg.
Fitchett, J.M., Bamford, M.K., Mackay, A.W. & Grab, S.W. 2017. Chrysocoma ciliata L. (Asteraceae) in the Lesotho Highlands: an anthropogenically introduced invasive or a niche coloniser? Biological Invasions 19(9): 2711-2728 DOI 10.1007/s10530-017-1478-1
Gledhill, D. 1989. The names of plants. Edn 2. Cambridge University Press, Cambridge.
Manning, J. 2003. Wild flowers of southern Africa. Briza Publications, Pretoria.
Manning, J. 2007. Field guide to Fynbos. Struik Publishers, Cape Town.
Maytham Kidd, M. 1983. Cape Peninsula. South African Wild Flower Guide 3. Botanical Society of SA, Cape Town.
Snijman, D.A. (ed.). 2013. Plants of the Greater Cape Floristic Region 2: The Extra Cape Flora. Strelitzia 30. South African National Biodiversity Institute, Pretoria.
Trinder-Smith, T.H. 2003. Guide to the plant genera of the southwestern Cape . Paarl Print, Paarl.
Tsoanyane, P. 2014. Chrysocoma coma–aurea L. (Asteraceae). PlantZAfrica. Internet. http://pza.sanbi.org/ chrysocoma-coma-aurea.
Credits
Thembakazi Dyariwe
Kirstenbosch National Botanical Garden
Dec 2018
Plant Attributes:
Plant Type: Shrub
SA Distribution: Eastern Cape, Free State, Gauteng, KwaZulu-Natal, Mpumalanga, North West, Northern Cape, Western Cape
Soil type: Sandy, Loam
Flowering season: Spring, Early Summer
PH: Acid, Neutral
Flower colour: Yellow
Aspect: Full Sun
Gardening skill: Easy
Special Features:
Drought resistant
Useful plant
Feeds honeybees
Pioneer plant
Horticultural zones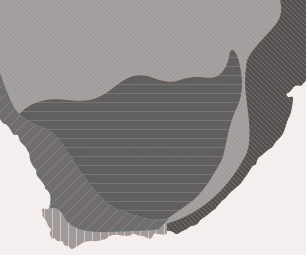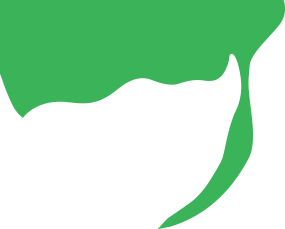 Zone 1 Coastal summer rainfall, frost free
Zone 2 Coastal winter rainfall, frost free
Zone 3 Winter rainfall Karoo, light frost
Zone 4 Summer rainfall Karoo and Highveld, Frost in winter
Zone 5 Bushveld summer rainfall, Light frost
Google QR Code Generator