Commiphora harveyi (Engl.) Engl.
Family: Burseraceae
Common names: copper-stem corkwood, red-stem corkwood (Eng.); koperstamkanniedood, rooistamkanniedood (Afr.); umhlunguthi, ulonwabo (isiXhosa); iminyela, umbumbungane, ihlunguthi, umumbu (isiZulu); umnumbi, umbangandlala (isiSwazi)
SA Tree No: 277
Introduction
An interesting tree because of its unusual appearance of silky, copper-like bark that peels in large flakes; a great specimen for making bonsai trees and an excellent garden feature plant.
Description
Description
Commiphora harveyi is a small to medium-sized, single-stemmed, deciduous tree, about 4–18 m tall. The main stem is tall, broad, often twisted and has dark green bark with chunks of bronze, papery peeling pieces, that appear as copper, hence the common name.
A thin, glossy, dark green, compound leaf, about 200 mm long, with 2 to 3 pairs of opposite leaflets, and a terminal leaflet, sometimes trifoliate (leaflets attached along an extension of a petiole). Leaflets are ovate to broadly lanceolate, narrowing at both ends, with pointed apex and unusual petiolules (stalk joining leaflet to the compound leaf); velvety hairs sometimes not present; margins roundly toothed. Young leaves purplish red when young and scented when crushed. During the winter season, the leaflets turn bright yellow before they fall. Small, pale yellow to whitish flowers, 32 mm long, in clusters of axillary heads, on slender stalks, up to 100 mm long, flowering in early summer (October to December). All species of Commiphora are dioecious (male and female flowers on separate trees).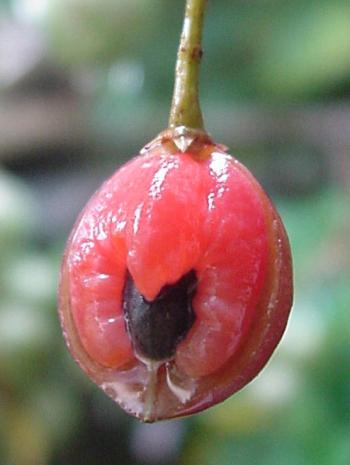 Fruit small, up to 15 mm long, green, shiny and rounded, 10 mm in diameter, pink to red when ripe. The outermost fleshy part splits in two, showing the inner part (seed/stone) and the pseudo-aril (blood-red, smooth and shiny basal half of the seed), in mid- to late summer (January to March).
Conservation Status
Status
According to the Red list of South African plants, C. harveyi is not threatened and has been given a Least Concern (LC) status, therefore it is not of conservation concern.
Distribution and habitat
Distribution description
Commiphora harveyi occurs in hot, rocky valleys, in bushveld, coastal dune forest and dry forest. It is found on the ridges of Pretoriuskop, Malelane area (granite and dolerite rocks) and Muntshe hill, in the Kruger National Park (Van Vyk 1984). This species is distributed in parts of the Eastern Cape towards KwaZulu-Natal, Mpumalanga, Swaziland and Limpopo.
Derivation of name and historical aspects
History
Commiphora means 'gum-bearing', from the Greek kommi, meaning 'gum' and phoros, 'bearing'. First used in 1797, the species name harveyi, is named after a distinguished Irish botanist W.H. Harvey (1811-1866) (Steyn 2003).
Commiphora is the largest genus in the Burseraceae family, with 16 genera and over 200 species in Africa and Madagascar. The genus is well represented in Somalia, Kenya and Tanzania; in Madagascar there are 26 species; West Africa there are 25 species, some of them endemic and in South Africa there are 18 species.
Members of this genus have very distinctive characteristics that set them apart from any other group of the family, such as the peeling bark and the pseudo-aril on the fruits. One can confuse C. harveyi with C. woodii (forest corkwood), the latter is a tree with no peeling bark and the leaflets are narrowly elliptic to elliptic.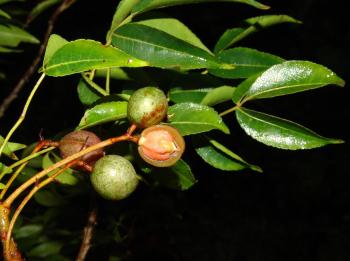 Ecology
Ecology
The fruit is consumed by monkeys and birds as part of their diet, and they distribute the seeds and this informs horticultural treatment to achieve better germination. Animals such as monkeys, birds, klipspringers and elephants consume the bark and the fleshy roots. This species is adapted in summer rainfall areas but also thrives in the winter rainfall region. Most members of the genus grow in arid regions and are an important part of the ecology, providing food, habitat and a source of moisture to both large and small fauna.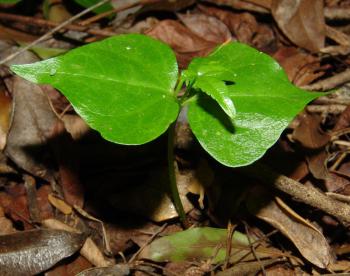 Uses
Use
The common name 'corkwood' indicates how the tree is used, and that the wood is soft and suitable for carving house hold utensils and ornaments (Steyn 2003). Members of this family been largely used for fencing and game graze on this tree. This tree stores plenty of water in the roots and stem and humans chew the soft heartwood to rehydrate.
Growing Commiphora harveyi
Grow
Commiphora harveyi can be cultivated in most areas of South Africa, but not in areas where frost is prominent, as it is frost sensitive.
Commiphora harveyi is relatively easy to propagate from seed and even easier from large cuttings (truncheons). This species is said to have been used to make living fences by inserting truncheons in the ground. When propagating vegetatively, prepare river sand, coarse bark, sterile seed trays and provide a warm, humid, moist environment. A rooting hormone is not necessary. Take cuttings from a healthy, pest- and disease-free motherstock, using a sterilised, sharp cutting tool, preferably in the coolest part of the day when the plant is at its most vigorous. Lay coarse bark at the bottom of the seed tray for better drainage and fill up with river sand and use a mixture of sterilising agent before inserting the truncheons. Make truncheon cuttings of about 300 to 600 mm long and 20 to 30 mm in diameter.. Remove two thirds of the leaves from the bottom to reduce loss of water through transpiration. Cut below the node were active cell division takes place, make a slanting cut above the node at the top of the truncheon to prevent water from causing dieback. Insert the cutting in the sand and place the cuttings in a warm, humid, moist area and rooting will take place within 3 to 4 weeks.
Once sufficient roots have formed, transplant the cuttings into nursery pots or bags using a soil mixture of 50:50 river sand and sifted bark. Water well and harden off in a semi-shaded area with free flowing air and apply a suitable slow release fertiliser to promote further growth. When the branches and leaves have been sufficiently formed, the plant can be planted in the garden. It is best suited to water-wise gardens or can be used as a garden feature along with small shrubs and can also be trained to be a bonsai.
References
Coates Palgrave, K. 2002. Trees of southern Africa. Struik, Cape Town.
Koekemoer, M., Steyn, H.M. & Bester, S.P. 2015. Guide to Plant Families of southern Africa. Strelitzia 31. 2nd ed., 2nd print. South African National Biodiversity Institute, Pretoria, South Africa.
Plants of southern Africa: an online checklist. http:posa.sanbi.org. Accessed 4/07/2017.
Pooley, E. 1993. The complete field guide to trees of Natal, Zululand and Transkei. Natal Flora Publication Trust, Durban.
Raimondo, D. et al. 2009. Red list of South African plants. Strelitzia 25. SANBI (South African National Biodiversity Institute), Pretoria.
Steyn, M. 2003. Southern Africa commiphora Suider-Afrika. Ather, Polokwane.
University of Pretoria, 'Commiphora harveyi' http://archivedpublicwebsite.up.ac.za, site accesed 26/07/2017.
Van Wyk, P. 1994. Field guide to the trees of the Kruger National Park. Struik, Cape Town.
Xaba, P. & Croeser, P. Traditionally useful plants of Africa — their cultivation and use. Cambridge Universy Press, Cape Town.
Credits
Mpendulo Gabayi
Kirstenbosch National Botanical Garden
August 2017
Plant Attributes:
Plant Type: Shrub, Tree
SA Distribution: Eastern Cape, KwaZulu-Natal, Limpopo, Mpumalanga
Soil type: Sandy, Clay, Loam
Flowering season: Early Summer
PH:
Flower colour: Cream
Aspect: Full Sun
Gardening skill: Easy
Special Features:
Attracts birds
Drought resistant
Feature plant
Fragrant
Good potplant
Useful plant
Horticultural zones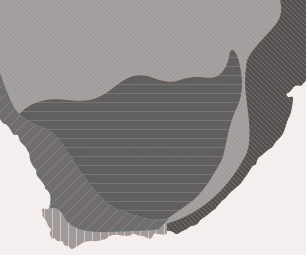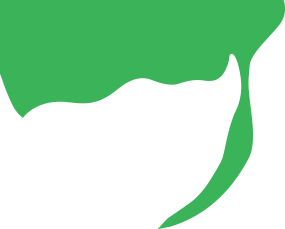 Zone 1 Coastal summer rainfall, frost free
Zone 2 Coastal winter rainfall, frost free
Zone 5 Bushveld summer rainfall, Light frost
Google QR Code Generator