Curio radicans (L.) P.V.Heath
Family: Asteraceae
Common names: baboon toes, banana vine, creeping berry, necklace plant, string-of-bananas, string-of-fishhooks (Eng.); bobbejaantoontjies, bobbejaanvingertjies, bokballetjies, bokhorinkies, bokkos, bokriempie, haaskos, katballetjies, kleinbokkos, steenbokhorinkies, vingertjies (Afr.)
Introduction
Curio radicans is a versatile succulent which can either act as a ground cover or an overflowing hanging pot plant; it is a beautiful addition to any garden or balcony.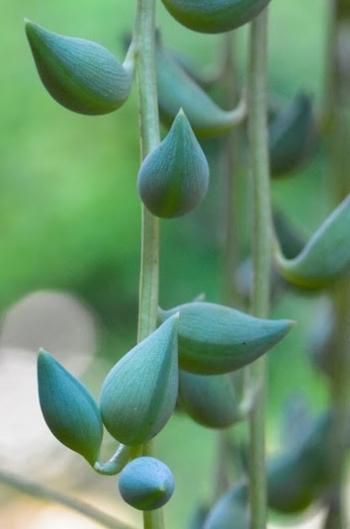 Description
Description
Curio radicans is a succulent ground cover. The slender creeping stems root along their length and can also hang from rock ledges or hanging pots. The small succulent leaves are spindle- to banana-shaped and are green with a translucent strip along the side and a claw-like tip. When exposed to bright sunlight, the leaves turn red.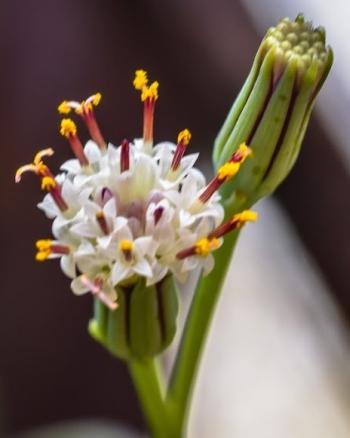 The sweetly scented flower heads are usually solitary and are made up of tiny pale mauve or white, bisexual florets, which have 5 lobes.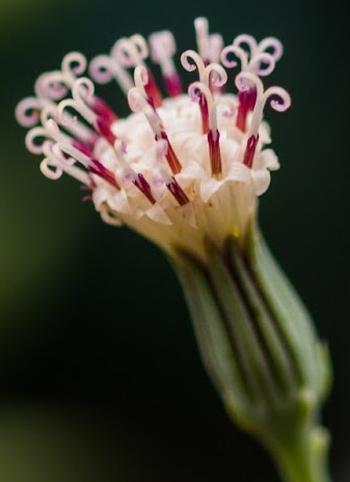 These flowers appear throughout the year, but peak in autumn and winter.
The florets are surrounded by green leafy bracts with maroon margins, which pull apart as they dry, to expose the ripening fruits.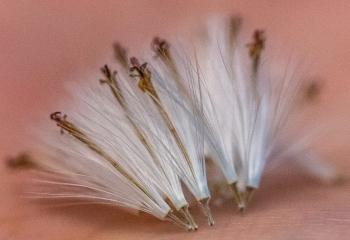 The single-seeded fruits have a pappus of long white hairs, which aid in wind dispersal.
This is a fast-growing plant, which can easily become established.
Conservation Status
Status
According to the Red List of South African plants, Curio radicans is a common and widespread plant which is not threatened and has a conservation status of Least Concern (LC).
Distribution and habitat
Distribution description
Curio radicans is a widespread species which occurs from Namibia to the Eastern Cape and usually forms matted colonies throughout the dry karroid veld. The plants are usually found growing under rock ledges or bushes. This species cannot be exposed to cold or wetness for long periods of time, but it is extremely drought tolerant when it becomes established.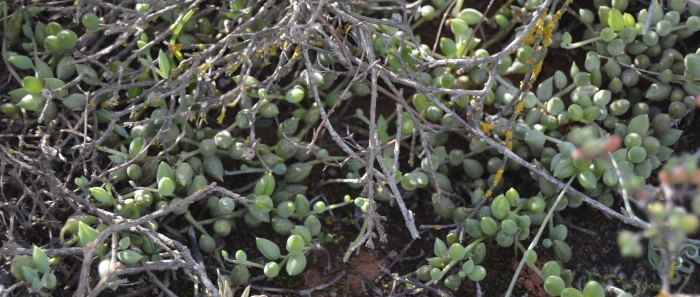 Derivation of name and historical aspects
History
The genus Curio was named by P.V. Heath in 1997. There are about 15 species of Curio which previously belonged to the genus Senecio, but are differentiated by having elongated succulent leaves and no ray florets. Curio is derived from the Latin word curiosus, perhaps referring to its 'curious' morphology. The specific epithet, radicans means 'taking root' in Latin, referring to the stems which root along their length. This species is closely related to Curio rowleyanus which is known as 'string-of-pearls' for its more rounded leaves, unlike the banana-shaped leaves of Curio radicans.
Ecology
Ecology
The sweet-smelling flowers seem to attract a wide range of insects, including ants. The fruits have a crown of long white hairs, which assists in wind dispersal.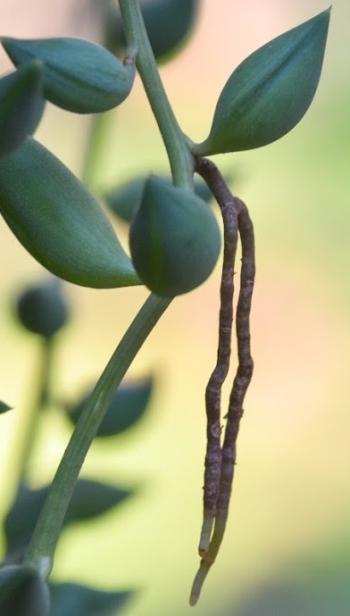 Uses
Use
The soil-binding function of this plant makes it an important ground cover in the drier regions and it also makes for a beautiful hanging pot plant. The succulent leaves are browsed by buck and goats and are especially favoured by rabbits. These leaves have also been reported to be eaten raw as salad.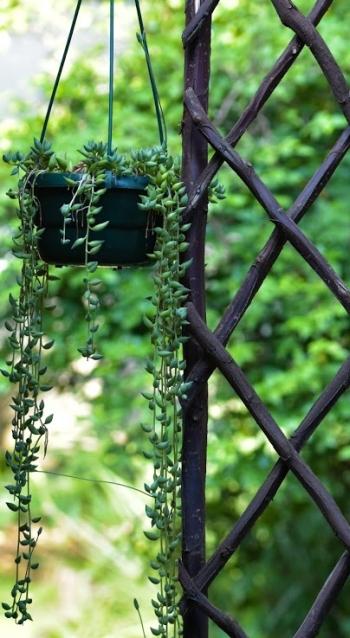 Growing Curio radicans
Grow
This curious succulent grows well in shallow soil as a ground cover and in rockeries and is perfect as a hanging pot on a balcony. Collect the seeds throughout the year and germinate them in sandy, well-drained soil. The seedlings prefer warm temperatures with constant moisture.
This plant can also be grown from cuttings. Plant cuttings into coarse potting soil and they will take root within a few days. Repot them in sandy, well-drained soil, in early spring. Keep the plants in partial shade if outdoors, which is their preference in summer, and in bright sunlight if indoors. Avoid intense afternoon sun in summer. This plant is drought tolerant but the soil should never be left dry for too long, however, over watering will result in the plant rotting. Fertilize the plant once a year, in summer, with a dilute solution of a balanced, water-soluble fertilizer to replenish the nutrients in the soil. Although Curio is not bothered by many pests, it can be affected by scale and mealy bugs.
References
Coetzee, R. & Miros, V. 2009. Koekemakranka, Khoi-Khoin-Kultuurgoed en Kom-Kuier-Kos. Lapa.
Moosbach, D. 2018. Wordsense. www.wordsense.eu/radicans/. Accessed on 30 April 2018.
Smith, C.A. 1966. Common names of South African plants. Memoirs of the Botanical Survey of South Africa No. 35. Government Printer, Pretoria.
Smith, G.F. & Crouch, N.R. 2009. Guide to succulents of southern Africa. Struik Nature, Cape Town.
Smith, G.F., Crouch, N.R. & Figueiredo, E. 2017. Field guide to succulents in southern Africa. Struik Nature, Cape Town.
Van Jaarsveld, E. 2000. Wonderful water-wise gardening. Tafelberg, Cape Town.
Van Jaarsveld, E. 2015-08. Curio pondoensis (Van Jaarsv. & A.E.van Wyk) Manning (Asteraceae). Internet 6 pp. http://pza.sanbi.org/curio-pondoensis. Accessed on 30 April 2018.
Vlok, J. & Schutte-Vlok, A.L. 2010. Plants of the Klein Karoo. Umdaus Press, Hatfield.lo
Von Staden, L. 2012. Curio radicans (L.) P.V.Heath. National Assessment: Red List of South African plants version 2017.1. Accessed on 30 April 2018.
World of Succulents. 2013. worldofsucculents.com/curio-radicans-senecio-radicans-string-of-bananas-necklace-plant-string-of-fishhooks/. Accessed on 30 April 2018.
Credits
Ashton Welcome
National Herbarium, Pretoria
June 2018
Plant Attributes:
Plant Type: Ground Cover, Succulent
SA Distribution: Eastern Cape, Free State, Northern Cape, Western Cape
Soil type: Sandy
Flowering season: Autumn, Winter, Sporadic/All year
PH: Neutral
Flower colour: White, Mauve/Lilac
Aspect: Full Sun, Morning Sun (Semi Shade), Afternoon Sun (Semi Shade)
Gardening skill: Easy
Special Features:
Drought resistant
Feature plant
Fragrant
Good potplant
Indoor plant
Edible plant
Horticultural zones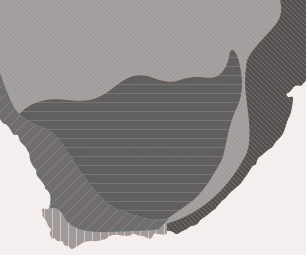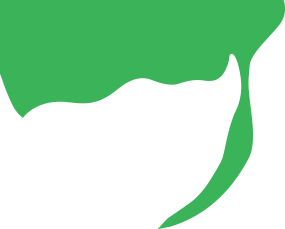 Zone 1 Coastal summer rainfall, frost free
Zone 2 Coastal winter rainfall, frost free
Zone 3 Winter rainfall Karoo, light frost
Zone 4 Summer rainfall Karoo and Highveld, Frost in winter
Zone 5 Bushveld summer rainfall, Light frost
Google QR Code Generator