Dianthus basuticus subsp. basuticus
Dianthus basuticus Burtt Davy subsp. basuticus
Family: Caryophyllaceae
Common names: Lesotho carnation, Lesotho pink, Drakensberg carnation (Eng.); Lesothose wilde-angelier (Afr.); hlokoa-la-tsela (Sesotho)
Introduction
Dianthus basuticus subsp. basuticus is an exquisite, almost tufted, evergreen to deciduous perennial. It is extremely hardy and bears a clump of beautiful, scented, white to pink carnation-like flowers with fringed petals. It has beautiful bluish-grey foliage when the plants are not in bloom.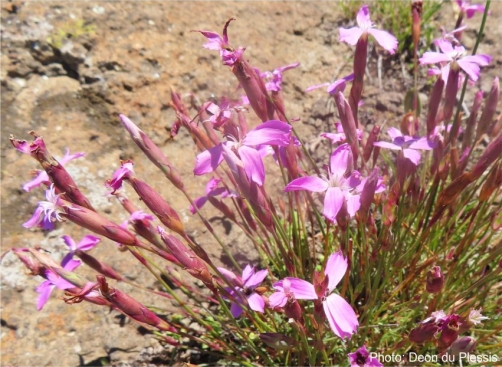 Description
Description
Dianthus basuticus subsp. basuticus is a small perennial herb that grows about 150 to 250 mm high, forming small mats. The stem arises from a woody rootstock. The leaves are simple, linear-lanceolate and the margin is entire. It has beautiful white to pink flowers that usually appear in summer, from November to March.
Conservation Status
Status
According to the Red List of South African plants website, the conservation status of Dianthus basuticus subsp. basuticus is Least Concern (LC). This plant is harvested for its medicinal value in the wild, but at present it is not considered to be under threat as it is still widely spread. The demand, as compared to the number of wild plants, is still less.
Distribution and habitat
Distribution description
Dianthus basuticus subsp. basuticus is endemic to southern Africa. Its major habitat is grassland and it is spread widely across the eastern highveld of South Africa and Lesotho. It does predominantly well on mountains, on rocky and grassy slopes, preferring dry, open habitats at a high altitude. Provincially it is distributed across Eastern Cape, Free State, KwaZulu-Natal, Western Cape and Mpumalanga.
Derivation of name and historical aspects
History
The name Dianthus is derived from the Greek words dios, which means 'divine, godly or godlike' and anthos, meaning 'flowers', likely referring to the scent. It is the second largest genus under Caryophyllaceae, with approximately 300 species. The species name basuticus means 'from Basutoland', which is now known as Lesotho. Hlokoana-la-tsela, the Sesotho common name, means 'foot path grass', referring to this being a plant which usually grows close to foot paths.
Ecology
Ecology
It attracts insects to the garden.
Uses
Use
Dianthus basuticus subsp. basuticus is regarded as one of the most important medicinal and magical plants in the Basotho culture. The roots are commonly used in a decoction for purification of blood, management of diabetes and in increasing the fertility of bulls. It has also been used for the treatment of chest pains, mumps, infections and as a love charm. The roots are also used by young ladies, who wash themselves with it to enhance their beauty.
Growing Dianthus basuticus subsp. basuticus
Grow
Dianthus basuticus subsp. basuticus prefers growing in a sunny position in a well-drained soil. The soil can be enriched with well-decomposed manure or compost. New plants can be propagated by seeds and cuttings. For a high germination percentage, maintain an optimum temperature of 20-25°C. It is a beautiful specimen in a mixed border, rockery garden, or planted as ground cover and it requires low maintenance.
References
Ashafa, A.O.T. & Kazeem, M.I. 2015. Toxicopathological evaluation of hydroethanol extract of Dianthus basuticus in Wistar Rats. Evidence-Based Complementary and Alternative Medicine 2015, Article ID 348519.
Fabian, A. & Germishuizen, G. 1997. Wild flowers of northern South Africa. Fernwood Press, Vlaeberg.
Fassou, G. et al. 2022. Taxonomy of Dianthus (Caryophyllaceae) – overall phylogenetic relationships and assessment of species diversity based on a first comprehensive checklist of the genus. PhytoKeys 196: 91–214.
Koekemoer, M., Steyn, H.M. & Bester, S.P. 2015. Guide to Plant Families of southern Africa. Strelitzia 31. 2nd ed., 2nd print. South African National Biodiversity Institute, Pretoria, South Africa.
Lamula, S.Q.N. & Ashafa, A.O.T. 2014. Antimicrobial and cytotoxic potential of Dianthus basuticus used in Basotho traditional practice. Bangladesh Journal of Pharmacological 9: 105-111
Moffett, R. 2010. Sesotho plant and animal names and plants used by the Basotho. Sun Press, Bloemfontein.
Moteetee, A. & Van Wyk, B. 2011. The medicinal ethnobotany of Lesotho: a review. Bothalia 41(1): 209–228.
Nenungwi. L. 2020. An investigation on the use, availability and traditional ecological knowledge of medicinal plants in the Free state, South Africa. M-Tech Dissertation. Tshwane University Of Technology.
Pooley, E. 2003. Mountain flowers, a field guide to the flora of the Drakensberg and Lesotho. Natal Flora Publications Trust, Durban.
Possa, R. & Khotso, P. 2015. Naming of Basotho medicinal plants: semantic connection to their remedies. Southern African Journal for Folklore Studies 25(1): 34–47.
Retief, E. & Meyer, N.L. 2017. Plants of the Free State inventory and identification guide. Strelitzia 38. South African National Biodiversity Institute, Pretoria.
Von Staden, L. 2016. Dianthus basuticus Burtt Davy subsp. basuticus. National Assessment: Red List of South African Plants version 2020.1. Accessed on 2022/08/14.
Credits
Lufuno Nenungwi & Matetoane Bontle
Free State National Botanical Garden
October 2022
Acknowledgements: The authors thank Deon du Plessis for allowing the use of his images to illustrate their article.
Plant Attributes:
Plant Type: Perennial
SA Distribution: Eastern Cape, Free State, KwaZulu-Natal, Mpumalanga, Western Cape
Soil type: Sandy, Loam
Flowering season: Early Summer, Late Summer
PH:
Flower colour: White, Pink
Aspect: Full Sun
Gardening skill: Average
Special Features:
Drought resistant
Good potplant
Medical plant
Feeds honeybees
Horticultural zones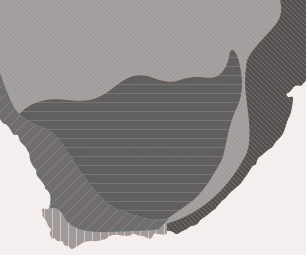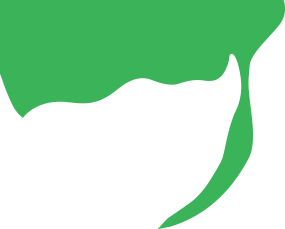 Zone 4 Summer rainfall Karoo and Highveld, Frost in winter
Zone 5 Bushveld summer rainfall, Light frost
Google QR Code Generator