Dicliptera magaliesbergensis
Dicliptera magaliesbergensis K.Balkwill
Family: Acanthaceae
Common names: none
Introduction
Dicliptera magaliesbergensis is one of 20 South African species of Dicliptera, and one of the 3 threatened species. It is found only in Gauteng and nowhere else in the world.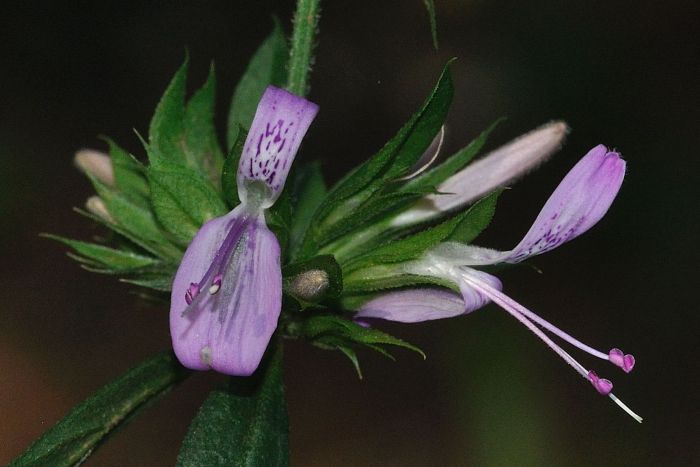 Description
Description
Dicliptera magaliesbergensis is a bushy herb that grows up to 0.5 m tall, with opposite, ovate (egg-shaped) slightly elongated leaves. The leaves also have a smooth margin, with a pointed apex, dark green, with prominent veins below.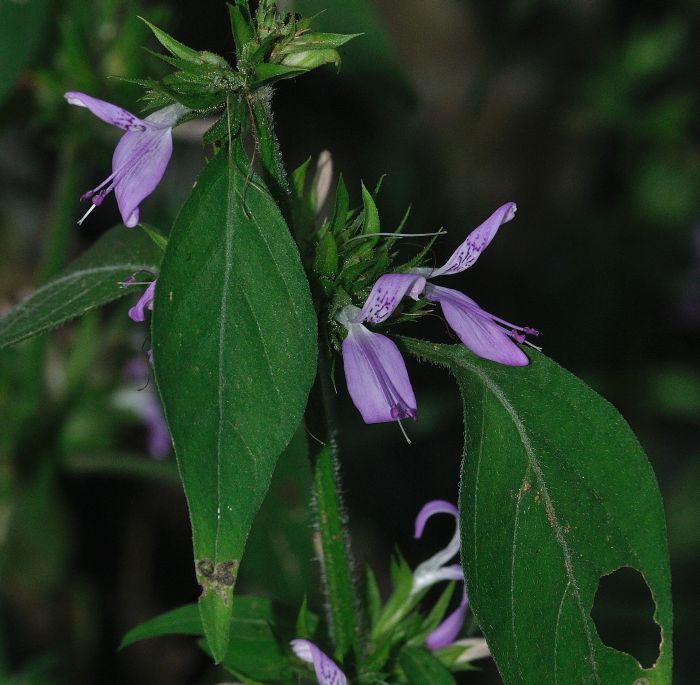 The flowers are bi-labiate (having an upper and lower lip) and tubular at the base, purple, 6.7–8.1 mm long, with straight and curved hairs on the outer surface of the flower. The flowers begin to bloom in midsummer (January) and continue until autumn (May). It produces seeds that are rough, with a short, unhooked, hard protective covering.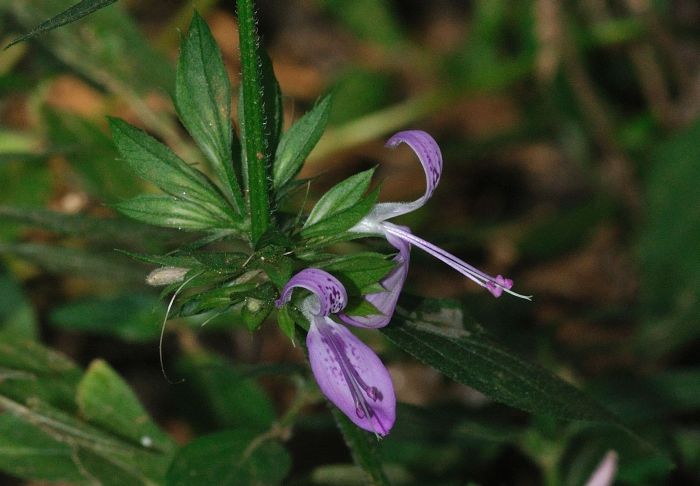 Conservation Status
Status
Dicliptera magaliesbergensis is a threatened species and its conservation status is listed as Vulnerable (VU) in the Red list of South African plants. It is currently known from less than 10 populations in the wild and is under threat from destruction and degradation of riparian areas, as a result of urban development and agriculture.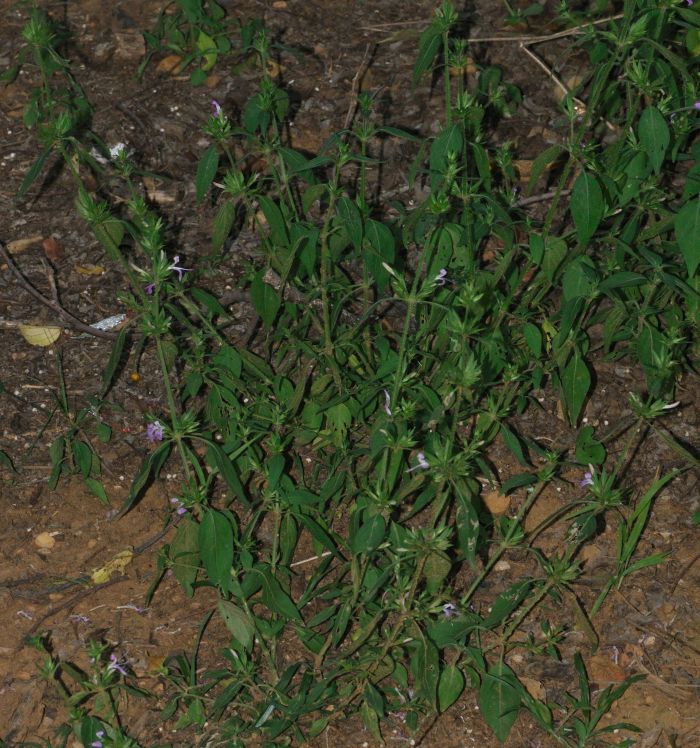 Distribution and habitat
Distribution description
Dicliptera magaliesbergensis is endemic to Gauteng and it is found in Magaliesberg, Krugersdorp, Irene and Onderstepoort. The major habitats in which it occurs in includes Carletonville Dolomite Grassland, Gold Reef Mountain Bushveld, Gauteng Shale Mountain Bushveld, Marikana Thornveld and Rand Highveld Grassland.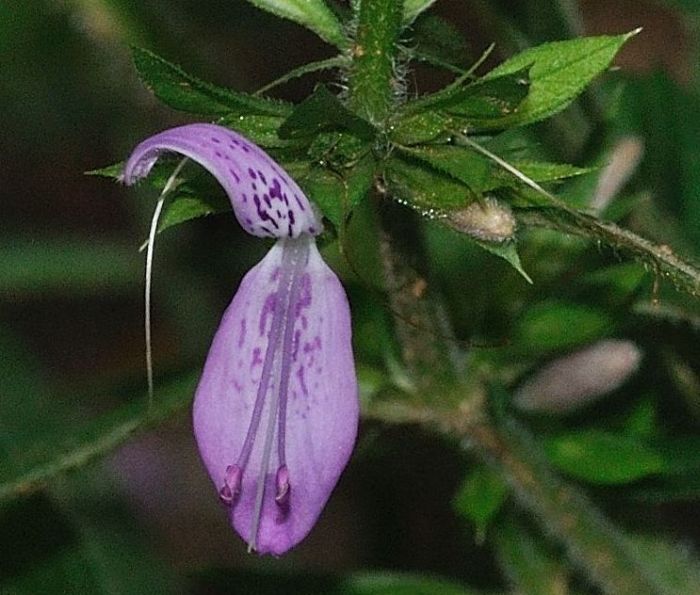 Derivation of name and historical aspects
History
The name Dicliptera is derived from a combination of Greek words di-, meaning 'two', kleio, 'to close' and pteros 'winged', meaning 'two closed wings', referring to the two placentas that rise elastically in the fruit. The species name magaliesbergensis refers to the Magaliesberg Mountain range where this species naturally occurs, and where the earliest collection of this species was made.
Dicliptera is a member of the Acanthaceae (acanthus family), which is a family of herbs, shrubs and climbers, consisting of ± 229 genera and ± 3 450 species worldwide. About 68 genera and 20 species are found in South Africa.
Closely related genera known to South African gardeners, include Dyschoriste, Peristrophe and Hypoestes. Peristrophe has now been sunk under Dicliptera as adopted by J.C. Manning and P. Goldblatt for the 2012 publication of Cape plants.
They are only distinguished from each other by single characteristics, and the inflorescences are very similar. Hypoestes has monothecous anthers (consisting of a single cell), whereas Dicliptera has bithecous anthers (two cells). Hypoestes and Peristrophe share the common characteristic of a non-elasticated placenta in the capsule, whereas Dicliptera has an elastic placenta. The latter characteristic, however, requires mature fruits and transverse sections of the ovary for correct identification between Peristrophe and Dicliptera, and, therefore, makes identification difficult, if this is not available. Since Peristrophe is now regarded as the same as Dicliptera, this distinction is no longer necessary.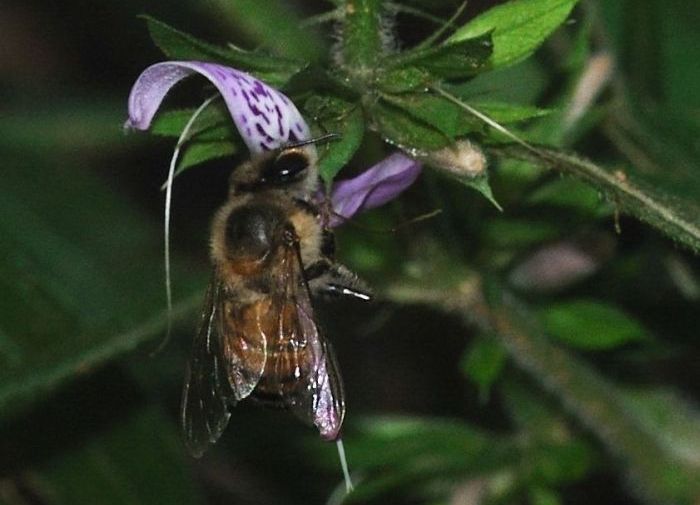 Ecology
Ecology
From observations of Dicliptera magaliesbergensis occurring naturally, as well as being cultivated at Walter Sisulu National Botanical Garden, hoverflies, bees and butterflies have been observed visiting the flowers. Under extremely dry conditions, the species behaves like an annual and completely dies in winter, to regrow from seed the following season; however, under garden conditions the species stays alive throughout winter, although it dies back considerably.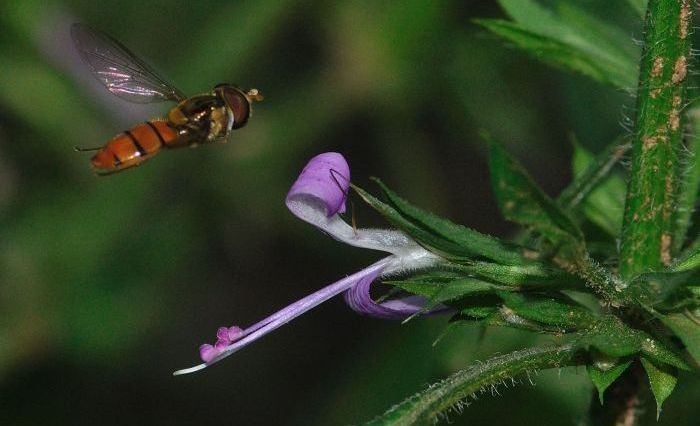 Uses
Use
Dicliptera magaliesbergensis is not well known in the landscape and horticulture industry, even though it can be used for aesthetic purposes. It can be used to introduce colour and to add texture in late autumn and early winter when most plants are dying back or has finished flowering. It can also be used as to attract wildlife to the garden, since the flowers are frequently visited by insects.
No medical uses or cultural aspects have been recorded for this species.
Growing Dicliptera magaliesbergensis
Grow
This Dicliptera is easy to propagate. Collect cuttings in late summer from any part of the plant, including soft tips, and place them in a tray filled with sharp sand. The cuttings root easily within a period of 2–3 weeks, with or without bottom heat and rooting powder. The most important thing is to water the cuttings on a regular basis and not to allow the sand to completely dry out, otherwise they will not survive. Keep the cuttings in a warm shaded place and water regularly until they have rooted, usually 2 to 3 weeks.
Collecting seeds of diclipteras is very challenging because once they are ready for collection, they shoot out of the capsule. Collect seeds shortly after flowering (early to mid-winter); the best way is to cover the fruit, not flowers, with an organza bag, so that the seeds can fall into the bag as soon as they are ejected by the plant. Plants grown in in gardens will regularly seed themselves, as the seed is scattered from the adult plants. These seedlings can be transplanted as a form of propagation.
References
Jackson, W.P.U. 1990. Origins and meanings of names of South African plant genera. University of Cape Town.
Manning, J. & Goldblatt, P. 2012. Plants of the Greater Cape Floristic Region 1: the Core Cape Flora. Strelitzia 29. South African National Biodiversity Institute, Pretoria.
McQuillan, M. 2016. Dicliptera cernua (Hook. ex Nees). (Acanthaceae). PlantZAfrica. Internet http://pza.sanbi.org/dicliptera-cernua.
Von Staden, L. 2010. Dicliptera magaliesbergensis K.Balkwill. National Assessment: Red List of South African plants version 2017.1. Accessed on 2019/11/13.
Credits
Dineo Dibakwane, Sibusisiwe Phoswa, Khanyisile Nkosi and Kgothatso Baloyi
Walter Sisulu National Botanical Garden
December 2019
Acknowledgements: our thanks go to Andrew Hankey for providing the images of this plant and editing the text.
Plant Attributes:
Plant Type: Perennial
SA Distribution: Gauteng
Soil type: Sandy
Flowering season: Late Summer, Autumn
PH:
Flower colour: Purple
Aspect: Full Sun
Gardening skill: Easy
Special Features:
Feeds honeybees
Horticultural zones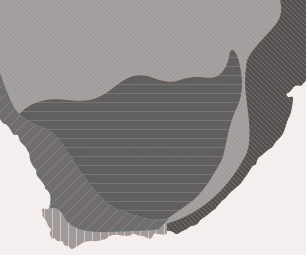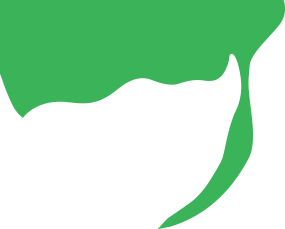 Zone 2 Coastal winter rainfall, frost free
Zone 4 Summer rainfall Karoo and Highveld, Frost in winter
Zone 5 Bushveld summer rainfall, Light frost
Google QR Code Generator