Dierama tysonii N.E.Br.
Family: Iridaceae
Common names: Tyson's hairbells (Eng.); grasklokkies (Afr.)
Introduction
The graceful hairbells are one of our most loved native plants; these perennial herbs have evergreen grass-like foliage, with slender, wiry stems from which clusters of funnel-shaped flowers in various shades of pink to mauve, will be found dangling. Tyson's hairbells differ from most of the hairbells, in having upright flowers.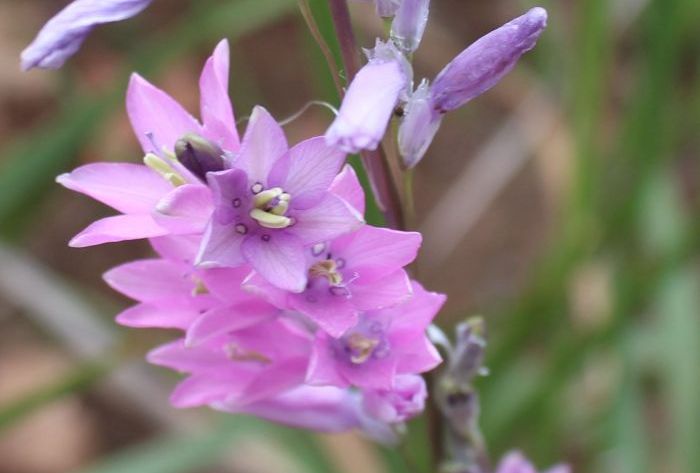 Description
Description
Dierama tysonii is an evergreen, herbaceous perennial that grows 450–850 mm tall, in small clumps. The rootstock is a corm, 20–37 mm in diameter, which is covered by a sheath of tough fibres that come from the base of the dead leaves. The leaves are linear, 300–600 × 3–8 mm, with thick longitudinal veins and often no midrib.
The flowering stalk is long, thin and wiry, and upright, but may bend and droop when in flower. The inflorescence has 3–8 branches, each branch with 4–7 bell-shaped, erect flowers, crowded on the stem. The flowers are light to dark pink, ± 23 mm long, their bracts are 14–20 × 4–6 mm and semi-transparent, whitish to pale orange-buff, lightly flecked all over, with a midline that is light orange-brown. Flowering occurs from midwinter to spring (July–September).
Conservation Status
Status
According to the Red List of South African plants, the conservation status of this plant is assessed as Vulnerable (VU), and it is a rare species that is endemic to the Eastern Cape and KwaZulu-Natal. It is known from just 10 sites and it has lost at least 40% of its habitat to timber plantations, crop farming and settlements, and much of its remaining habitat is degraded because it is overgrazed by livestock and is at risk from too frequent fires and invasive plants. The wild population of Dierama tysonii is declining.
Distribution and habitat
Distribution description
Dierama tysonii has been recorded growing in Pondoland and East Griqualand in the Eastern Cape and KwaZulu-Natal, on grassy mountain slopes and in open grasslands at 1 370 to 1 650 m altitude.
Derivation of name and historical aspects
History
Dierama is derived from a Greek word meaning 'a funnel', which refers to the flower shape. This species is named after a teacher called William Tyson (1851–1920), who had a great interest in plants. He was based at the uMzimkhulu farm, between July 1882 and July 1886, where he tutored children, and he botanized a lot in areas such as Pondoland and East Griqualand. He found, and collected the type specimen of Dierama tysonii in 1883, and this species was then named after him by the botanist N.E. Brown in 1929.
The genus Dierama is one of Africa's endemic perennial herbs with the most colourful and attractive flowers, occurring in tropical and temperate regions with a high diversity in the summer rainfall regions. The genus comprises of 43 species, which are found from the southern Cape of South Africa, to the highlands of Ethiopia. There are currently 37 recognised species that occur in South Africa.
Dierama tysonii is closely related and similar to Dierama galpinii, which occurs in KwaZulu-Natal and Mpumalanga. They both have an inflorescence that grows in a sub-erect position and narrow bracts.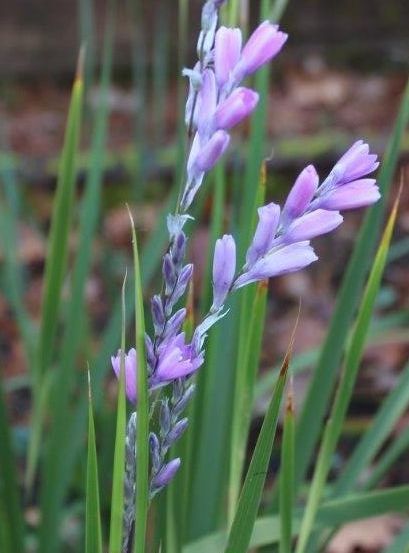 Ecology
Ecology
Dierama tysonii seeds are dispersed by wind, but are not easily blown far from the mother plant, as they are not very light in weight and they remain intact for quite some time in the woody funicle on the plant, even when the fruit has dried up and the seeds are ripe. When the wind blows harshly, some does fall onto the ground. Bees and lady bird beetles are some of the pollinators that have been observed visiting the hairbell plants growing in the KwaZulu-Natal National Botanical Garden. In a study of oil-collecting bees (Rediviva) in the Natal Midlands and Drakensberg in 1986, Manning & Brothers observed them visiting various species of Diascia, a few orchids, Wahlenbergia undulata, Geranium pulchrum and Dierama tysonii.
Uses
Use
Dieramas are used as cut flowers and are very beautiful when planted in pots and rock gardens and mixed borders, because of their evergreen foliage and strikingly beautiful bell-shaped flowers. There is no information about Dierama tysonii being used traditionally for healing. The corms of Dierama pendulum are used as fertility charms in Zululand to ensure a good harvest, and as a strong purgative in Lesotho.
Growing Dierama tysonii
Grow
Dierama tysonii seeds must be sown in early to late spring in well-draining soil, such as a sandy loam or any well-draining potting medium. After sowing, ensure that a small amount of sowing medium is sprinkled over the seeds to cover them lightly.  Apply enough water so that a small amount of water is seen draining out of the tray. If sowing in pots or multitrays, ensure that each seed is sown in an individual cavity or individual pot, giving enough space for each seed to germinate and grow freely. Under ideal conditions, seeds will germinate within 2 weeks, and the first leaves appear 3 weeks after sowing.
The simplest way to propagate D. tysonii is by splitting a clump, making sure that the individual plants and their cormlets are intact, and replant immediately into pots or directly into the ground. Choose a sunny position and ensure that the soil is free draining. Feed with compost and water well in spring and summer, but less in winter. Protect the corms from moles and porcupines.
References
Hilliard, O.M. & Burtt, B.L. 1991. Dierama, the hair bells of Africa. Acorn Books, Johannesburg & London.
Hugh, G. 2005. Dierama reynoldsii I.Verd. (Iridaceae). PlantZAfrica. Internet. http://pza.sanbi.org/dierama-reynoldsii
Hutchings, A., Scott, A.H., Lewis, G. & Cunningham, A.B. 1996. Zulu medicinal plants: an inventory. University of Natal Press, Pietermaritzburg.
Manning, J.C. & Brothers, D.J. 1986. Floral relations of four species of Rediviva in Natal (Hymenoptera: Apoidea: Mellittidae). Journal of Entemology Societyof Southern African 49(1): 107–114.
Plants of the World Online. Dierama K.Koch. http://www.plantsoftheworldonline.org/taxon/urn:lsid:ipni.org:names:20306-1. Accessed 4 Oct 2019.
Pooley, E. 1998. Wild flowers Kwa-Zulu Natal and the eastern region. Natal Flora Publications Trust, Durban. Page 414.
Scott-Shaw, C.R., Raimondo, D. & Mtshali, H. 2015. Dierama tysonii N.E.Br. National Assessment: Red List of South African plants version 2017.1. Accessed on 2019/09/03.
Credits
Bathabile Ndlovu
KwaZulu-Natal National Botanical Garden
October 2019
Plant Attributes:
Plant Type: Bulb
SA Distribution: Eastern Cape, KwaZulu-Natal
Soil type: Sandy, Loam
Flowering season: Spring, Winter
PH: Acid
Flower colour: Pink
Aspect: Full Sun
Gardening skill: Average
Special Features:
Good potplant
Feeds honeybees
Horticultural zones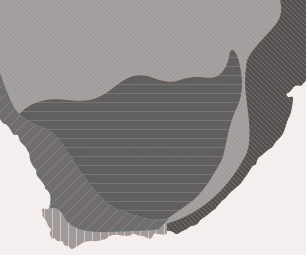 Zone 1 Coastal summer rainfall, frost free
Google QR Code Generator