Dioscorea elephantipes (L'Hér.) Engl.
Family: Dioscoreaceae
Common names: turtle back, elephant's foot, Hottentots' bread
Introduction
Dioscorea elephantipes is one of the most beautiful, weird and wonderful, caudiciform plants around! It has a deeply fissured surface, resembling an elephant's foot, hence its common name. It makes a most interesting container plant.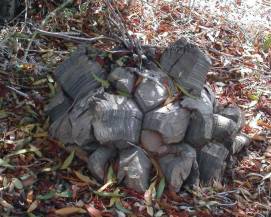 Description
Description
Dioscorea elephantipes is summer deciduous and is a perennial geophytic climber. In summer the leafless plant conserves energy by dropping its leaves in October, just before the onset of the summer heat. The plants are monoecious, that means the flowering sexes are found on separate plants. The stems grow in a climbing fashion. The leaves are heart-shaped. Male flowers are erect with spiny racemes. Female flowers are in spinescent, spreading spikes. Flowers are pale greenish yellow and normally appear in May or June. Seed is produced in September and October.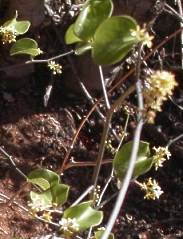 Distribution and habitat
Distribution description
This gem is found growing in the Clanwilliam District of the Western Cape and the Graaff-Reinet, Willowmore and Uniondale Districts of the Eastern Cape. It is used to extreme heat (above 40°C), but it can also take low temperatures (-4°C).
The plant appears to have a wide tolerance of growing habitats, growing in weathered rock, on dry, stony slopes, under the protection of karroid bushes. The plant's caudex (short, thick stem) can reach heights of 3 m in ideal conditions.
Dioscorea elephantipes will live for approx. 70 years in cultivation, if it is looked after. Remember it drops its leaves in late November. Do not over-water during the summer months, as this will shorten its life span by at least half. Dioscorea elephantipes needs a rest period. In its natural environment it rests during the hot dry summer. Dioscorea elephantipes grows in the winter and the spring months.
Sir William Hooker, one of the ex directors of the Royal Botanic Gardens at Kew and historical botanical explorer, reported seeing one such specimen in the wild attain a height of 2.1 m (7 ft). The weight was estimated at 365 kg.
Derivation of name and historical aspects
History
Dioscorea is named after the Dioscorides a Greek physician; elephantipes in Latin refers to the elephant-like appearance on the outer covering of the bark.
Ecology
Ecology
Pollination is done by bees and bumble bees. The plant is adapted to growing in areas with seasonal rainfall, by going dormant in the dry season. The above ground cordex is protected by elephantine bark while it rests.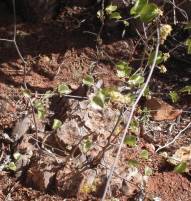 Uses
Use
It is believed the Khoisan used to bake the starchy, bread-like trunk which was used as a food source. Other members in the genus Dioscorea are used to extract steriodal saponins which are used to produce cortisone and contraceptives. Many of the South African species have been over-harvested for testing purposes.
The beauty of Dioscorea elephantipes lies in its beautiful above-ground caudex. In some cases these caudexes can grow as much as 3 m in height.
Growing Dioscorea elephantipes
Grow
This can be done from seed. Cuttings are not an option. Seeds are produced in September and October of each year (southern hemisphere). The seed capsule must be dry before seed can be collected.
The seeds, which are winged, should be sown in flat seed pans. They should be covered with a sowing medium not deeper than 4-5 cm.
Use sandy loam with very well-rotted compost. Move to a sunny location. Sow the seeds in March or April (southern hemisphere). By April of the following year the plants should be strong enough to be planted in a small plastic pot. Use a 9 cm pot.
The elephant's foot seed starts growing with the swelling of the hypocotyl. By the end of the first year the caudex has grown to approximately 10 mm. After five years the caudex should have reached a size of 120 mm in diameter. Dioscorea elephantipes is water wise!
Dioscorea elephantipes grows easily and rapidly. They are not difficult to cultivate and look after. One golden rule: do not over-water when leaves are absent during its rest period in summer.
References
Rowley, G.D. 1987. Caudiciform and pachycaul succulents. Strawberry Press, California, USA.
Van Wyk, B-E. et al. 1997. Medicinal Plants of South Africa. Briza. Pretoria.
Credits
Ian Oliver
Karoo Desert NBG
April 2005
Plant Attributes:
Plant Type: Climber
SA Distribution: Eastern Cape, Western Cape
Soil type:
Flowering season: Winter
PH:
Flower colour: Green, Cream
Aspect:
Gardening skill: Average
Special Features:
Drought resistant
Good potplant
Edible plant
Horticultural zones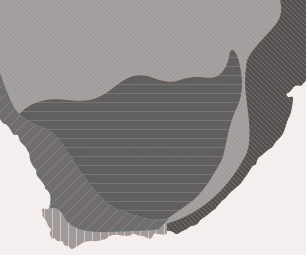 Zone 1 Coastal summer rainfall, frost free
Zone 2 Coastal winter rainfall, frost free
Zone 3 Winter rainfall Karoo, light frost
Google QR Code Generator