Plants of the Week Advanced Search
Search results for "Dioscorea" (displaying 3 of 3 on page 1)
Refine your search
Sort by date added
Sort Alphabetically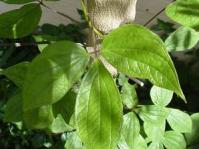 Common names:
wild yam (Eng.); wildejam (Afr.); ingcolo (Xhoza); isidakwa (Zulu)
...   The twining, pale green and tuberous  Dioscorea dregeana  can be used in different ways for different purposes. It ... mm. The flowering time is October-January. Dioscorea dregeana occurs naturally in woodlands, forests and bush clumps in ...
03 / 06 / 2013 | M Mashiane | National Herbarium Pretoria
Read More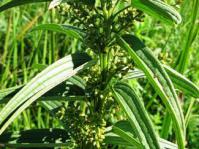 ...   Unlike other members of this genus, Dioscorea brownii is not a climber, but an erect perennial herb, up to 1 m ... short beak and persistant perianth.   Dioscorea brownie has a narrow distribution in mistbelt and montane ...
04 / 05 / 2009 | Isabel Johnson | KwaZulu-Natal NBG
Read More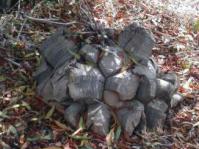 Common names:
turtle back, elephant's foot, Hottentots' bread
... Ian Oliver Karoo Desert NBG April 2005 Dioscorea elephantipes  is summer deciduous and is a perennial geophytic ... stem) can reach heights of 3 m in ideal conditions. Dioscorea elephantipes will live for approx. 70 years in cultivation, if it ...
25 / 04 / 2005 | Ian Oliver | Karoo Desert NBG
Read More