Dyschoriste rogersii S.Moore
Family: Acanthaceae
Common names: bushveld ribbon flower (Eng.); blou-bosklapper (Afr.)
Introduction
A small, evergreen shrub with a very long flowering season, best in semi-shade and with very few natural enemies.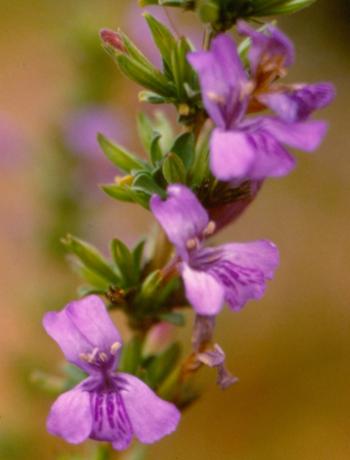 Description
Description
Dyschoriste rogersii is a semi-erect, perennial subshrub, woody at the base, about 0.5–1 m high. Leaves are small, elliptic, ovate, or obovate, up to 50 × 40 mm, more or less densely hairy. Flowers in sessile, axillary, 3–12-flowered clusters, surrounded by elliptic to obovate, leaf-like bracts, up to 15 mm long. Flower colour is variable and the corolla has many colours, white to cream-coloured, pale to blue, purple-blue, pale pinkish white or rarely yellow; all colour forms at times with darker purple markings in the throat. The corolla is 2-lipped, the lower lip is 3-lobed, the upper lip less deeply 2-lobed. Stamens 4, only 2 protruding beyond the corolla mouth. Calyx with 5 narrow lobes, often with stalked, sticky glands. Capsule 10–16 mm long. Flowering takes place from spring until autumn, from October to April.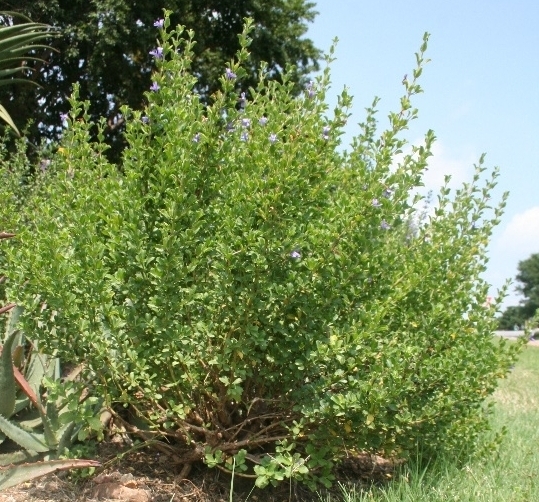 Conservation Status
Status
Dyschoriste rogersii is not threatened, and is assessed as Least Concern (LC) in the Red List of South African plants.
Distribution and habitat
Distribution description
Dyschoriste rogersii occurs in the northeast of South Africa, in Mpumalanga and Limpopo Provinces. It is not endemic to South Africa, and is also found in Eswatini (formerly Swaziland) and Zimbabwe. The habitat is open grassland and it thrives in full sun and semi-shade, where conditions are often dry.
Derivation of name and historical aspects
History
The name is derived from Greek dys, meaning 'poorly' and khoristos, meaning 'separated'. This species is named after Archdeacon F.A. Rogers (1876–1944), an English missionary and collector of over 2 400 plant specimens.
Other species covered in this series are Dyschoriste thunbergiiflora, and D. setigera.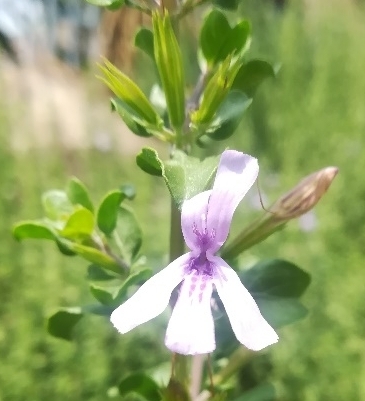 Ecology
Ecology
Dyschoriste rogersii attracts butterflies and various other insects in the garden.
Uses
Use
It is a good ornamental water-wise plant for most gardens and no medical uses have been recorded.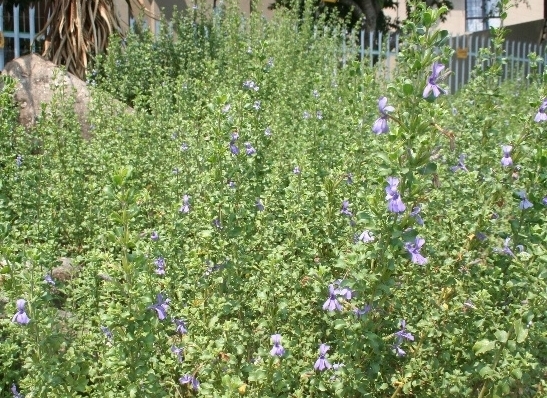 Growing Dyschoriste rogersii
Grow
Dyschoriste rogersii is a shrub that tolerates both sun and semi-shade. It is a summer-rainfall plant and, therefore, it needs to be watered well in summer to perform at its best, and can withstand a dry winter. It is frost hardy. It is a decorative garden plant, suitable for small gardens, and it can be used as a low hedge or a screening plant.
Seeds must be collected before the capsules burst open. Seeds are sown in spring or early summer, in trays filled with a well-drained medium and must be covered with a sifted layer of potting soil. The trays must be placed in a warm, protected area until germination.
Soft-wood cuttings are taken in summer. The cuttings must be treated with rooting hormone and placed in a standard mist unit. Cuttings should root in roughly 4-6 weeks, and then they can be transplanted into bags. Harden-off for about 2 weeks in a shade house, after which the plants can be moved into full sun.
References
Operation Wildflower. Dyschoriste rogersii. Accessed 11 March 2019. https://www.operationwildflower.org.za/index.php/component/joomgallery/shrubs/dyschoriste-rogersii-by-jw-1431
Pooley, E. 2003. Mountain flowers, a field guide to the flora of the Drakensberg and Lesotho. Natal Flora Publications Trust, Durban.
Raimondo, D. et al. 2009. Red list of South African plants. Strelitzia 25. SANBI (South African National Biodiversity Institute), Pretoria.
Retief, E. & Herman, P.P.J. 1997. Plants of the northern provinces of South Africa: keys and diagnostic characters. Strelitzia 6. National Botanical Institute, Pretoria.
Wildflower Nursery. Dyschoriste rogersii. Accessed 11 March 2019. https://wildflowernursery.co.za/indigenous-plant-database/dyschoriste-rogersii/
Credits
Tumelo Mofokeng
Pretoria National Botanical Garden
April 2019
Acknowledgements: The author thanks Mr. Evans Molekoa, Horticulturist at the Lowveld National Botanical Garden, and Daleen Maree, National Herbarium, Pretoria, for assistance in providing the images for this article.
Plant Attributes:
Plant Type: Shrub
SA Distribution: Limpopo, Mpumalanga
Soil type: Loam
Flowering season: Early Summer, Late Summer, Autumn
PH:
Flower colour: Blue, Purple
Aspect: Full Sun, Morning Sun (Semi Shade), Afternoon Sun (Semi Shade)
Gardening skill: Average
Special Features:
Attracts butterflies
Drought resistant
Hedge/screen
Horticultural zones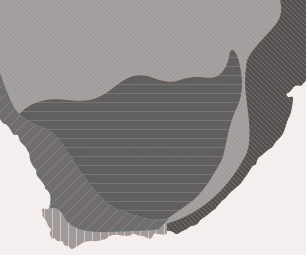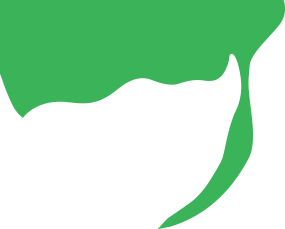 Zone 5 Bushveld summer rainfall, Light frost
Google QR Code Generator