Entandrophragma caudatum (Sprague) Sprague
Family: Meliaceae
Common names: mountain mahogany, wooden-banana (Eng.); bergmahonie (Afr.); mophumêna (Tsw.); munzhounzhou (Ven.)
SA Tree No: 293
Introduction
This is a semi-deciduous to deciduous tree, with pale green flowers and unusual banana-shaped, woody fruits. It is ideal for a medium to large-sized garden, and young trees can be easily trained to become part of your bonsai collection.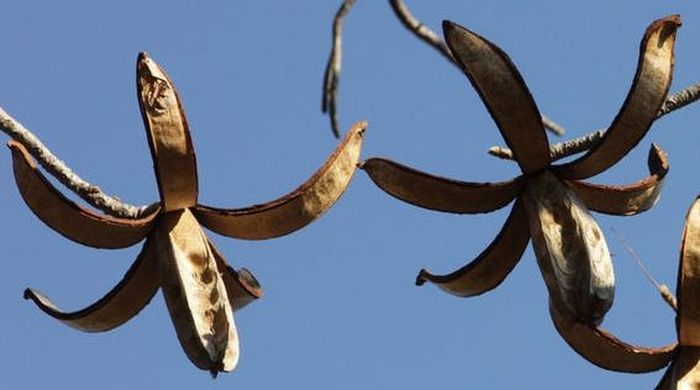 Description
Description
It is recorded that this tree maintains a medium growth rate; it can grow up to 30 m tall in its natural environment. The young branches display smooth bark which is pale grey-brown and covered with light brown hairs. The peeling of older branches often takes place, which leaves them with a spotted appearance. The evenly compound leaves have 6 or 7 pairs of leaflets; these are oppositely arranged.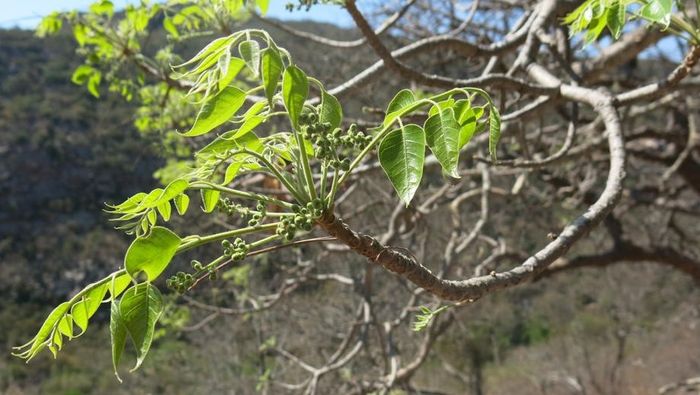 The smooth-edged leaflets are dark green above and lighter below, the base is irregular and the leaflets are narrowing into long, thin tips. The flowers are furry on the outside; the stamens form a staminal tube (refers to the pollen-bearing organ of a flower which is made up of filaments and anthers), which is elongated ± 3–4 mm long. The fruit takes the form of a banana like capsule which can reach 250 × 50 mm. This capsule splits into 5 sections when the fruit is dry and ready to release the seeds, with large paper-thin wings.
Conservation Status
Status
According to the Red List of South African plants, the conservation status of this tree is Least Concern (LC), however, it is a protected tree is South Africa.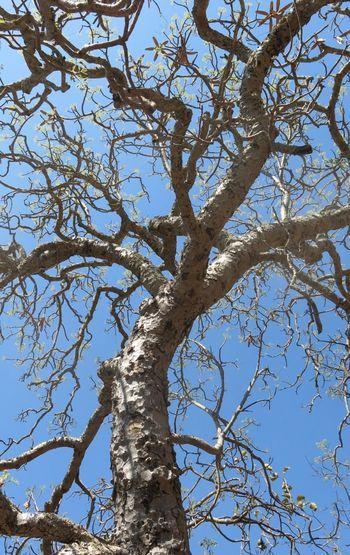 Distribution and habitat
Distribution description
Entandrophragma caudatum occurs quite frequently, from Zambia in the north to Mpumalanga in the south. Its provincial distribution includes KwaZulu-Natal and Limpopo. This tree is quite satisfied with growing in sandy and loam soils; it does equally well on rocky ridges and on mountain slopes. The tree is drought-tolerant, but does not like frost.
Derivation of name and historical aspects
History
The genus name Entandrophragma is Greek and means 'in compartments', which refers to the splitting fruit when ripe and the second part of the name, caudatum is a Latin word for 'tailed', which refers to the significant tips of the leaflets. The Meliaceae or mahogany family is in the order Sapindales and includes about 53 genera and about 600 known species. The genus Entandrophragma includes tropical and subtropical trees, shrubs, as well as herbaceous plants. Entandrophragma is a genus of 11 species of deciduous trees and is restricted to tropical Africa.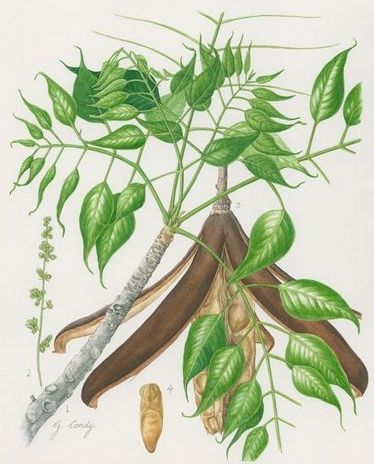 Ecology
Ecology
The elephants love to eat the green fruits. Kudu and grey duiker were also observed eating the seeds.
This tree provides shelter for various animals and birds, especially from the scourging heat in summer.
Uses
Use
The wood of this tree is still used in the furniture manufacturing industry, but is not readily available.
The bark and sap are used for dyeing and tanning various materials.
Local florists use the dry fruits in their floral arrangements and it is highly sought after by international florists as well. This tree was known by the local community as the royal tree of Barotseland in western Zambia, probably because barges were made for the supreme chief from its wood.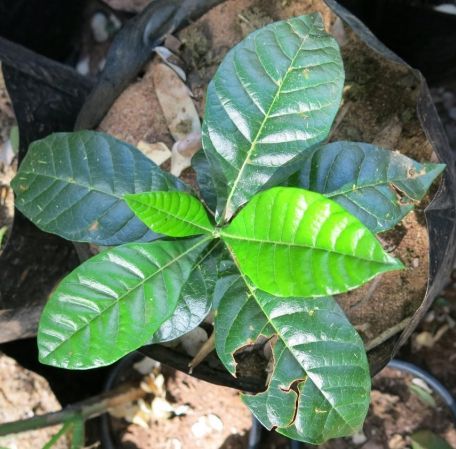 Growing Entandrophragma caudatum
Grow
This tree grows well together in groups, but makes an excellent shade tree on its own.
The medium growth rate and non-aggressive root system of the tree, makes it an ideal bonsai subject, and it is quite safe to plant near pathways or buildings.
Propagation is by seed. Collect seeds before the fruit starts to split; this will prevent it from being dispersed by wind or becoming parasitized. It was recorded that seeds freshly sown germinated more easily. Sow the seeds in deep seedling trays filled with 2 parts river sand and 1 part compost and keep the soil moist. Place the trays where they will receive sunlight for most of the day.
The seeds germinate after about 2 weeks. It is important to note that germination takes place very inconsistently and seeds can continue germinating up to 90 days after sowing. The seedlings are surprisingly fast growing, and should be protected from frost damage.
References
Boon, R. 2010. Pooley's trees of eastern South Africa, a complete guide. Flora & Fauna Publications Trust, Durban.
Coates Palgrave, M. 2002. Keith Coates Palgrave Trees of southern Africa , edn 3. Struik, Cape Town.
Esterhuyse, N., Von Breitenbach, J. & Söhnge, H. 2001. Remarkable trees of South Africa. Briza Publications, Pretoria.
Foden, W. & Potter, L. 2005. Entandrophragma caudatum (Sprague) Sprague. National Assessment: Red List of South African plants version 2017.1. Accessed on 2019/02/12.
Schmidt, E., Lötter, M. & McCleland, W. 2002. Trees and shrubs of Mpumalanga and Kruger National Park. Jacana, Johannesburg.
Venter, F. & Venter, J. 1996. Making the most of indigenous trees. Briza Publications, Pretoria.
Von Breitenbach, F. 1990. National list of indigenous trees. Second revised edition. Dendrological Foundation, Pretoria.
Credits
Benjamin Festus
Kirstenbosch National Botanical Garden
April 2019
Acknowledgements: the author thanks Mr. Ryan Van Huyssteen for granting permission to use his photos to illustrate this article.
Plant Attributes:
Plant Type: Tree
SA Distribution: KwaZulu-Natal, Limpopo, Mpumalanga
Soil type: Sandy, Loam
Flowering season: Early Summer
PH:
Flower colour: Green
Aspect: Full Sun
Gardening skill: Average
Special Features:
Drought resistant
Good potplant
Useful plant
Horticultural zones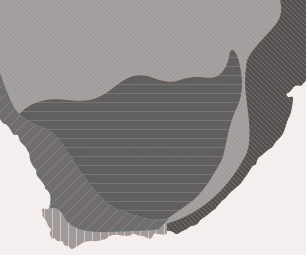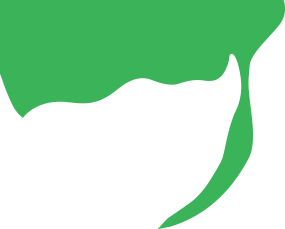 Zone 1 Coastal summer rainfall, frost free
Zone 2 Coastal winter rainfall, frost free
Zone 5 Bushveld summer rainfall, Light frost
Google QR Code Generator