Euphorbia grandidens Haw.
Family: Euphorbiaceae
Common names: valleybush euphorbia, large-toothed euphorbia (Eng.); valleibosnaboom, groottandnaboom (Afr.); umhlontlo (isiXhosa); umhlonhlo wehlathi (isiZulu)
SA Tree No: 350
Introduction
Euphorbia grandidens is many branched shrub or tree, up to 16 m tall or more, with one to several, main succulent trunks.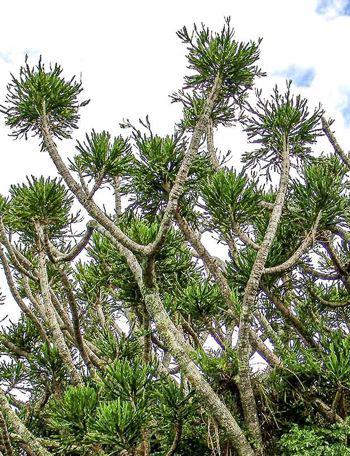 Description
Description
The trunks are cylindrical and tree-like, but the branches are much narrower and are 3- or 4-sided, depending on their thickness, containing a milky latex. Branches have somewhat rounded edges, with very sharp, but short, solitary spines. Large plants are only of modest landscape appeal as the branches usually form twisted, somewhat sloppy sprawling, and dangling masses of greenery.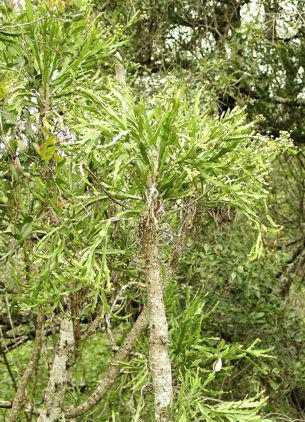 Leaves are opposite, inequilateral at the base; veins surrounded by chlorenchyma (thin-walled cells) sheath; stipules in between the petioles.
Flowers are inconspicuous, yellow, and produced along the stem. Flowering time is from August to October. Fruits are very small, 3-lobed, ± 15 mm in diameter, mauve to red-brown. Seeds usually ecarunculate (have no fleshy outgrowths). Fruiting time is from September to November.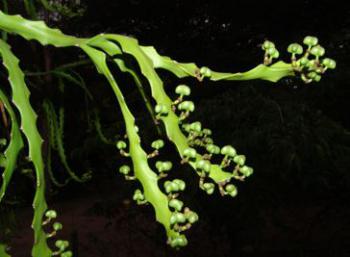 Conservation Status
Status
The IUCN Red List status for Euphorbia grandidens is LC (Least Concern). This is because it is not over exploited commercially or medicinally.
Distribution and habitat
Distribution description
Euphorbia is a cosmopolitan genus. It consists of about 2 000 species distributed worldwide. There are about 200 species of Euphorbia found distributed in Sub-Saharan Africa; Angola, Zambia, Zimbabwe, Malawi and Mozambique and extending through to southern Africa.
Euphorbia grandidens is native to South Africa, Lesotho and Swaziland. It is restricted to warm areas and can survive in areas that go through long periods of drought or which are usually extremely dry. In South Africa, it is found along the dry coastal belt, in the eastern regions of South Africa, from the Eastern Cape, through KwaZulu-Natal, extending further north to Mpumalanga. The species also occurs in Namibia, Botswana and Swaziland.
Euphorbia grandidens occurs at an altitude from 15–915 m, usually on sandy soils. It usually grows on rocky outcrops or in deep sand in bushveld vegetation, where it can reach up to 15 m in height.
Derivation of name and historical aspects
History
The genus Euphorbia was named after Euphorbus, a 1st century physician to King Juba of Mauritania. The specific name grandidens, is taken from the Latin, meaning 'with big teeth'.
Euphorbia grandidens was described by Adrian Hardy Haworth and published in Philosophical Magazine and Journal 1825: 33.
Ecology
Ecology
The scented flowers attract butterflies and other insects, which in turn attract insect-eating birds, bringing about pollination. The seeds are a good source of food for many fruit- and berry-eating birds.
Uses
Use
Euphorbia grandidens is used for traditional medicine. If correctly applied, the milky latex from the stem can be used medicinally as a laxative or for the treatment of ulcers. Though the plant has medicinal uses, it also has some physiological impacts. The plant is said to be irritant and may cause blindness when the milky latex comes in contact with the eyes.
Growing Euphorbia grandidens
Grow
This species can make a bold and remarkable, but stylish, statement, and can be an easy and attractive plant to landscape, in the proper climate (in general dry and nearly frost free).
The plant is easily propagated from cuttings. The plant does not transplant well and it is a slow-growing species, but  fairly cold-hardy. The plant should be planted in a rockery or  may be grouped together with a few other small succulents in a container to form a miniature rock garden. The soil must be light and very well drained, and must contain compost and coarse river sand, and should be kept dry to prevent rot.
Regular pruning is recommended for ornamental reasons.
References
Botha, C. & Botha, J. 1995. Bring nature back to your garden. Kohler Carton & Print, Pinetown.
Bruyns, P.V. 2012. Nomenclature and typification of southern African species of Euphorbia. Bothalia 42(2): 217–245.
Germishuizen, S., Meyer, N.L., Steenkamp, Y. & Keith, M. (eds) 2006. A checklist of South African plants. Southern African Botanical Diversity Network Report No.41. SABONET, Pretoria.
Leistner, O.A. 2005. Seed plants of southern tropical Africa: families and genera. Southern African Botanical Diversity Network Report No. 26. SABONET, Pretoria
Goldblatt, P. & Manning, J. 2000. Cape Plants. A conspectus of the Cape flora of South Africa. Strelitzia 9. National Botanical Institute, Pretoria & Missouri Botanical Garden, Missouri.
Raimondo, D. et al. 2009. Red list of South African plants. Strelitzia 25. SANBI (South African National Biodiversity Institute), Pretoria.
Credits
Sifiso Mnxati
KwaZulu-Natal Herbarium
August 2015
 
Plant Attributes:
Plant Type: Shrub, Succulent, Tree
SA Distribution: Eastern Cape, KwaZulu-Natal, Mpumalanga
Soil type:
Flowering season: Spring, Early Summer
PH: Alkaline, Neutral
Flower colour: Yellow
Aspect: Full Sun
Gardening skill: Easy
Special Features:
Attracts birds
Attracts butterflies
Drought resistant
Feature plant
Good potplant
Poisonous
Medical plant
Horticultural zones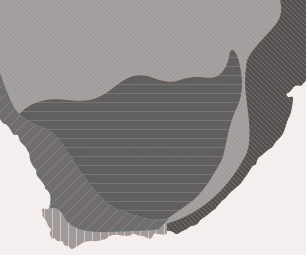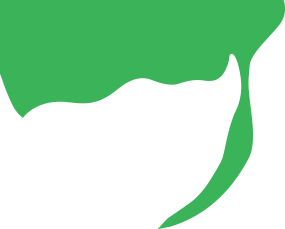 Zone 1 Coastal summer rainfall, frost free
Zone 5 Bushveld summer rainfall, Light frost
Google QR Code Generator