Euphorbia mauritanica L. var. mauritanica
Family: Euphorbiaceae
Common names: yellow milk bush, golden spurge (Eng.); geelmelkbos, beesmelkbos, gifmelkbos, kaalmelkbos, kleinmelkbos (Afr.)
Introduction
A tall succulent shrub with bright yellow flowers eminently suitable for a rock garden.
Description
Description
Euphorbia mauritanica is a monoecious, spineless, much-branched succulent shrub, about 1.5 m high, with branches arising from a thick root stock. Branches are yellowish green, pencil-thin, cylindrical and smooth, with alternate leaf scars. This plant produces yellow cyathia (the term used for the inflorescence of euphorbias) that are in a compact group at the end of each young branch. The flowering period is in spring, between August and October. When the plant is injured, it produces milky sap at the cut.
Conservation Status
Status
It is not a threatened plant.
Distribution and habitat
Distribution description
Euphorbia mauritanica grows very well in dry climates and in coastal as well as inland areas with colder winters. This plant occurs extensively throughout the Northern Cape, Western Cape, Eastern Cape, Free State, KwaZulu-Natal, as well as in Namibia. This is the most widely distributed of all the South African shrubby euphorbias. It is found in most of southern Africa, especially the Succulent Karroo, where it is frequently dominant in valleys and hillsides.
Derivation of name and historical aspects
History
The species name pertains to the Mauri tribe (after which the Moors were named) of the ancient country of Mauretania in North Africa. Dillenius in 1732 originally described the plant as Tithymallus aphyllis mauritaniae, the 'leafless Tithymallus from Mauritania '. When Linnaeus adopted this name he had little idea how inappropriate this name would be.
Ecology
Ecology
Johan Booyeens photographed  ants, bees, wasps and flies visiting a flowering specimen of this plant over a three hour period in at Kirstenbosch. He suggests that possibly because it is a generalist as regards pollination, this aids its success as a pioneer plant as it reproduces easily. It is also known to be fast growing.
This euphorbia is sometimes the host plant for Hydnora africana the parasitic plant commonly known as jakkalskos (jackal's food).
Uses
Use
Euphorbia mauritanica is reputed to be poisonous and only steenbuck and klipspringer are known to eat it. Bushmen use the latex (sap) solely for its cohesive properties. Some people believe the latex contains a 'virulent resin' which makes the plant useless as a livestock food. Indeed, this euphorbia has been suspected of causing death in sheep. However, Sarcostemma viminale (Apocynaceae) closely resembles Euphorbia mauritanica, and the symptoms of poisoning could be confused. In terms of pharmacological effects, irritant diterpenes cause injury and blindness but the exact cause of poisoning after ingesting the plant is poorly understood. E. mauritanica may cause a fatal nervous disorder in sheep, characterized by muscle tremors, foaming at the mouth, bloating, diarrhoea and fever.
Euphorbia mauritanica can be used as a feature plant in a rockery garden; gardeners like it for being colourful and drought resistant.
Growing Euphorbia mauritanica
Grow
Euphorbia mauritanica has long been in cultivation and can be grown very easily from cuttings taken at any time of the year. It can also be propagated from seeds. Semi-hardwood stem cuttings, obtained from the bottom part of the plant, can be dipped into a rooting hormone to stimulate root growth; then rooted in a well-drained medium (sandy soil). Transplant rooted cuttings into potting soil after three to four weeks. Feed young plants with a granular fertilizer such as 2:3:2 on a monthly basis.
Sow seeds in a well-drained potting soil and place the seed tray in an area with very light shade. Germination takes place between 4 to 8 weeks in warm temperatures. Transplant seedlings into a 50/50 mix of sandy soil and potting soil.
References
Booysens, J. 2007. Insect feast at Kirstenbosch. Veld & Flora Vol .93 112-113.
Manning, J. 2003. Photographic guide to the wild flowers of South Africa. Briza Publications, Pretoria.
Mitich, L. 1984. The succulent euphorbias: poisonois and medicinal. The Euphorbia Journal 2: 61-67 Strawberry Press, Mill Valley, California.
The succulent Euphorbiaceae. The Euphorbia Journal 3: 119. 1983. Strawberry Press, Mill Valley, California.
Flowering Plants of Africa. 1934. Vol.14 pl. 529.
Van Wyk, B.-E., Van Heerden, F.R. & Van Oudtshoorn, B. 2002. Poisonous plants of South Africa. Briza Publications, Pretoria.
Visser, J. 1981. South African Parasitic Flowering Plants. Juta, Cape Town.
Credits
Allen Gcina Nene
Walter Sisulu National Botanical Garden
April 2008
With additions by Yvonne Reynolds
Plant Attributes:
Plant Type: Perennial, Shrub, Succulent
SA Distribution: Eastern Cape, Free State, KwaZulu-Natal, Northern Cape, Western Cape
Soil type: Sandy
Flowering season: Spring, Winter
PH: Acid
Flower colour: Yellow
Aspect: Full Sun
Gardening skill: Easy
Special Features:
Drought resistant
Feature plant
Poisonous
Useful plant
Feeds honeybees
Pioneer plant
Horticultural zones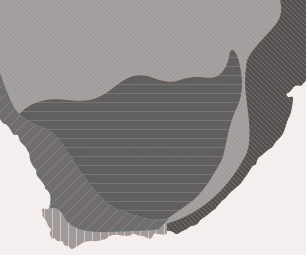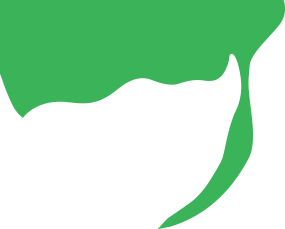 Zone 1 Coastal summer rainfall, frost free
Zone 2 Coastal winter rainfall, frost free
Zone 3 Winter rainfall Karoo, light frost
Zone 4 Summer rainfall Karoo and Highveld, Frost in winter
Zone 5 Bushveld summer rainfall, Light frost
Google QR Code Generator