Kalanchoe lanceolata (Forssk.) Pers.
Family: Crassulaceae
Common names: narrow-leaved kalanchoe (Eng.); moithimodiso (Setswana); intelezi (Ndebele)
Introduction
Narrow-leaved kalanchoe is a strikingly beautiful, but deadly plant, thriving in rocky habitats in the northern parts of the country.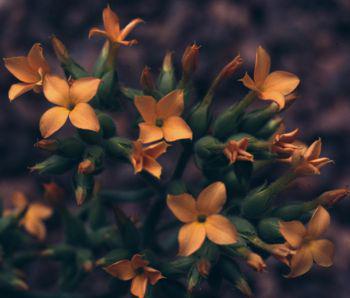 Description
Description
Kalanchoe lanceolata is a succulent, annual herb, growing up to 1.5 m high. A rosette of sessile, green or yellowish green leaves are borne on an erect, more or less, distinctly 4-angled, hairy stem, that develops from a fairly swollen rootstock. Leaves are lanceolate, 60–150(–180) × (10–)25–60(–100) mm, smooth or with grandular hairs; margins are usually entire on upper leaves and scalloped on lower leaves. Attractive, star-like, apricot-yellow flowers are borne in an elongate thyrse on the axil of upper leaves.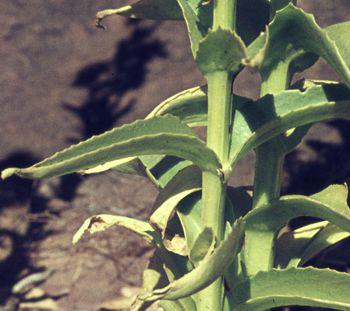 Conservation Status
Status
Kalanchoe lanceolata is Red Listed as LC (Least Concern).
Distribution and habitat
Distribution description
The narrow-leaved kalanchoe occurs from South Africa, northwards through Botswana, Namibia, Zimbabwe, Swaziland, Tropical Africa and India. In South Africa it is naturally found in: Limpopo, Gauteng, North West and Mpumalanga Provinces. The plant grows well in Mixed Lowveld Bushveld, and well-drained savannas, in the shade of trees.
Derivation of name and historical aspects
History
The genus Kalanchoe is derived from the Chinese words Kalan Chauchy, which mean 'that which falls, grows'. It describes the asexual reproduction in the genus, where plantlets are formed on leaf margins and fall onto the ground to produce new plants. The species name 'lanceolata' comes from Latin, describing the lance-shaped leaves of the plant.
Ecology
Ecology
The narrow-leaved kalanchoe is widespread in rocky woodlands and savannas, usually sheltered under trees and bushes to survive dry conditions. This eye-catching plant flowers from April to July, attracting goats, sheep and cows during drought periods, when grazing is scarce. The leaves and flowers of the plant contain a group of toxic glycosides known as bufadienolides, that cause acute cardiac toxicity when they are ingested in large quantities, resulting in the death of an animal. Although the plant causes death in livestock, it is a favourite for two Lepidoptera species: the failed black eye butterfly (Leptomyrina hirundo) and the common hairtail butterfly (Anthone definata definata).
Uses
Use
Kalanchoe lanceolata is cultivated globally in the horticultural industry as a popular ornamental plant. It is also used in many rural communities as traditional medicine. Amongst the Ba tswana people, it is commonly known as 'moithimodiso'. Moithimodiso means 'something that makes you sneeze'. Roots of the plant are dried and pulverized into a powder, to treat headaches and neck pains. The powder is taken as a snuff. It is believed that when one sneezes after taking the powder, the pain goes away.
Tribal communities in India use the leaf juice of the plant to cure dysentery. Ethnic groups in Ethiopia use fresh leaves to heal wounds, by heating them moderately, and applying them to the affected area. In Namibia, the Kwanyama tribe boil the leaves of the plants to produce an infusion that is poured into a child's ear, to reduce fever.
In Zimbabwe, the plant is commonly known amongst the Ndebele people as intelezi, which mean 'juju' in English. The name refers to any object that is used as part of witchcraft. The plant is also believed to get rid of evil spirits.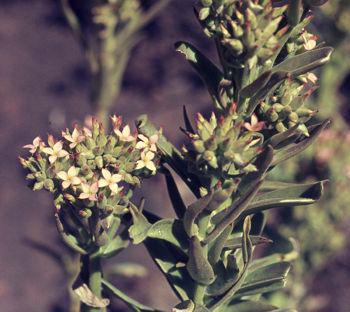 Growing Kalanchoe lanceolata
Grow
Kalanchoes usually produce tiny plantlets along leaf margins that can be removed and planted individually in pots, or they can also be propagated from stem cuttings. Ordinary potting soil is normally used for propagation. Sand, perlite or small rock can be added to the potting soil, to facilitate drainage. Plants should be placed in a sunny location and water once the soil is completely dry. In winter, the plants should be placed on a south-facing window sill, to access sunlight.
In the horticultural industry, plants with good traits are cloned in vitro through micropropagation. Apical buds are removed from the plant and they are cultured on a medium containing different growth hormones, to produce roots and shoots. The plants are then allowed to acclimatize, to different environmental conditions.
References
Kalanchoe beharensis 'Small Form'- Small Velvet Elephant Ear, http://www.smgrowers.com/products/plants/plantdisplay.asp?plant_id=3902 Accessed 14 March 2015.
Kalanchoe lanceolata (Forssk.) Pers., http://www.prota4u.org/protav8.asp?p=Kalanchoe+lanceolata. Retrieved 14 March 2015.
Birhanu, Z. 2013. Traditional use of medicinal plants by the ethnic groups of Gondar Zuria District, north-western Ethiopia. Journal of Natural Remedies 13 (1): 46–53.
Foden, W. & Potter, L. 2014. Kalanchoe lanceolata (Forssk.) Pers. National Assessment: Red List of South African Plants version 2014.1. Accessed 2015/03/14.
Hyde, M.A., Wursten, B.T., Ballings, P. & Coates Palgrave, M. 2015. Flora of Zimbabwe: species information: Kalanchoe lanceolata. http://www.zimbabweflora.co.zw/speciesdata/species.php?species_id=124910, Retrieved 14 March 2015.
Lenin, B.J. & Ratnam, V.S. 2009. Traditional uses of some medicinal plants by tribals of Gangaraju Madugula Mandal of Visakhapatnam District, Andhra Pradesh. Ethnobotanical Leaflets 13: 388–398.
Masvingwe, C. & Mavenyengwa, M. 1997. Kalanchoe lanceolata poisoning in Brahman cattle in Zimbabwe: the first field outbreak: case report. Journal of the South African Veterinary Association 68 (1): 18–20.
Mohaddeseh, K., Kaviani, B. & Hashemabadi, D. 2013. In vitro propagation of Kalanchoe blossfeldiana using BA and NAA. European Journal of Experimental Biology 3: 285–288.
Morri, R. 2005. Kalanchoe lanceolata http://tropical.theferns.info/viewtropical.php?id=Kalanchoe+lanceolata. Accessed 14 March 2015
Toelken, H.R. 1985. Crassulaceae. Flora of Southern Africa 14: 1–229.
Credits
Lerato Hoveka
Pretoria National Herbarium
May 2015
Plant Attributes:
Plant Type: Succulent
SA Distribution: Gauteng, Limpopo, Mpumalanga, North West
Soil type: Sandy
Flowering season: Autumn, Winter
PH:
Flower colour: Yellow, Orange
Aspect: Shade
Gardening skill: Average
Special Features:
Good potplant
Indoor plant
Poisonous
Medical plant
Useful plant
Horticultural zones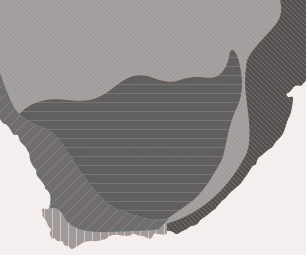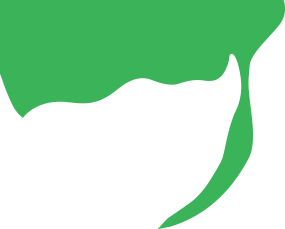 Zone 1 Coastal summer rainfall, frost free
Zone 4 Summer rainfall Karoo and Highveld, Frost in winter
Zone 5 Bushveld summer rainfall, Light frost
Google QR Code Generator