Kniphofia acraea Codd
Family: Asphodelaceae
Common names: highlands poker
Introduction
A rare, small Kniphofia that is endemic to South Africa, only known from two areas high in the mountains of the Eastern Cape Province, near Cradock and Somerset East.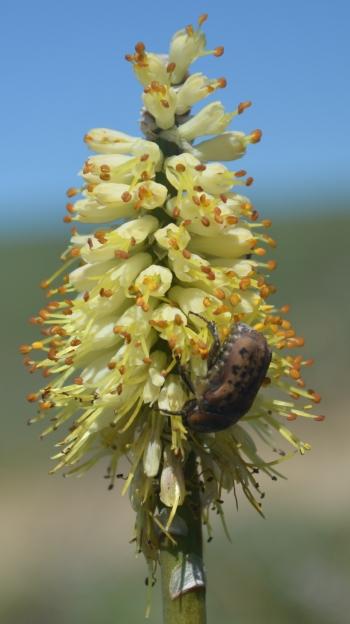 Description
Description
Kniphofia acraea is a geophyte with underground rhizomes, that grows up to 700 mm tall, usually producing suckers around a mother plant and forming a clump. It is a small species with linear, non-succulent, evergreen leaves, triangular in cross section, with minutely toothed margins, that can grow up to 700 mm long and 15 mm broad.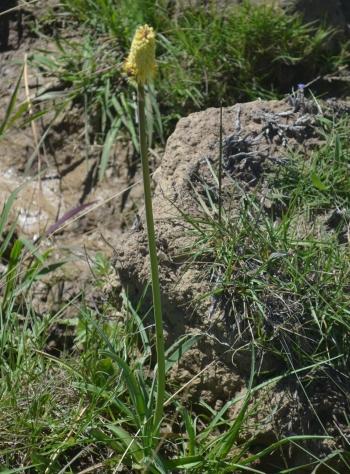 The inflorescence is ovoid to cylindrical, 60 to 120 mm long; young buds are reddish orange, becoming greenish yellow, then pale yellow to cream when flowers are mature. Petals are funnel to bell shaped, above the ovary, 9 mm long and 2 mm wide. K. acraea flowers in autumn (February to April in South Africa), forming seed capsules in April, which split open in late April to early May, releasing very small seeds.
Conservation Status
Status
Kniphofia acraea is listed as Rare in the Red List of South African plants. Although there are no recorded threats to the species in its natural habitat, the species is range restricted and is only known from 2 areas in the Eastern Cape.
Distribution and habitat
Distribution description
Kniphofia acraea is only known from 2 areas in the Eastern Cape Province, Cradock (Mountain Zebra National Park) and north of Somerset East. This species occurs in the Grassland Biome, mainly Drakensberg Grassland Bioregion, in Amatole Montane Grassland vegetation type and Sub-escarpment Grassland Bioregion, in Tarkastad Montane Shrub-land vegetation type. The summers are hot with maximum average temperature of 31ºC and minimum of 14ºC, with cool to cold, dry winters with light frost. Rainfall occurs mainly in summer and ranges between 280–740 mm per year. This species grows in full sun in its habitat, in seasonally wet (summer) loamy soil. There are a number of other associated species that occur in this habitat, such as Helichrysum zeyheri, H. odoratissimum and H. isolepis, Diascia ramosa, Lotononis trichodes, Wahlenbergia stellarioides, Disa versicolor, Gladiolus longicollis subsp. longicollis and Felicia filifolia subsp. filifolia.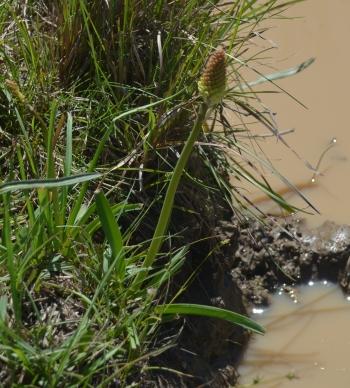 Derivation of name and historical aspects
History
The genus Kniphofia was named in honour of Johannes Hieronymus Kniphof (1704–63), who was a Professor at Erfurt University in Germany. The first record of Kniphofia was by Justus Heurnius in 1624. The first species that was named was Kniphofia uvaria, placed under genus Iris in 1644 by Johannes Bodaeus, then placed under genus Aloe in 1753 by Linnaeus, who then moved it to Aletris in 1771. It was then placed under Veltheimia in 1799 by Willdenow and the genus Kniphofia was created by Moench in 1794. The specific name acraea is derived from Greek and means 'dwelling on high', referring to its habitat on top of the Bankberg in the Cradock District, where this species was first collected in 1964.
The family Asphodelaceae has over 20 genera, including Kniphofia, Aloe, Aloidendron, Gasteria, Astroloba, Haworthia, Kumara and Bulbine to name a few. The genus Kniphofia mainly occurs within the African continent, with only two species in Madagascar and southern Arabia. Kniphofia occurs in many countries, such as Congo, Cameroon, Tanzania, and Ethiopia to name a few. South Africa harbours global Kniphofia diversity, where 51 taxa (includes 6 subspecies and 2 varieties) and 47 species occur, and the hotspot being in KwaZulu-Natal Province.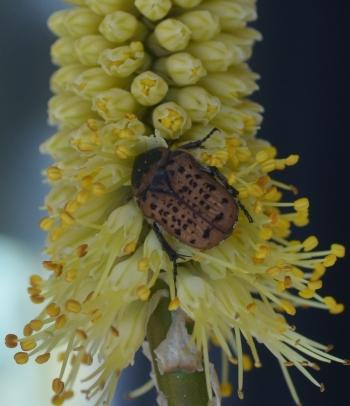 Ecology
Ecology
Kniphofia acraea attracts nectar-feeding birds such as sunbirds and sugarbirds. Scent of the flowers attracts certain insects such as bees and beetles. This species survives veld fires because of underground rhizomes and is adapted to seasonally wet soil. Seeds are very small and are easily dispersed by rain water and wind. North of Somerset East on the stock farm south of Oudekraal Game farm, plants are only growing on a narrow strip of land, between the gravel road and fence, where there is no animal grazing, indicating that the animal grazing has negative impact on the population in the area. Although the plants in the Bankberg locality were seen to have had their leaves plucked and eaten by Baboons, which did not kill the plant but encouraged a smaller plant with denser foliage growth.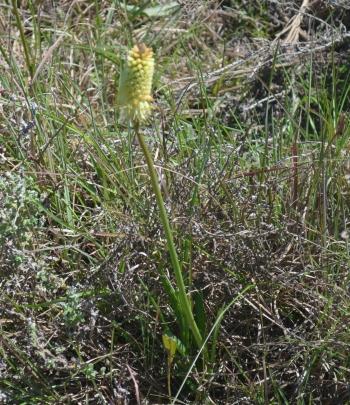 Uses
Use
Kniphofia acraea is used in landscaping and as a pot plant and there are no records of Kniphofia acraea being used for medicinal or cultural purposes.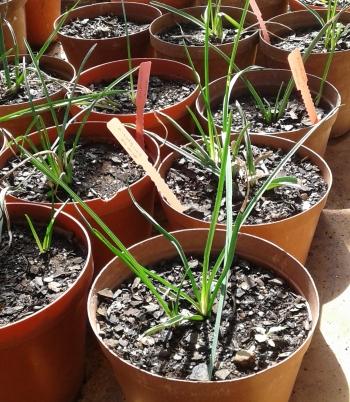 Growing Kniphofia acraea
Grow
Kniphofia acraea grows very well in cultivation and is suitable for seasonally wet areas (in summer), around water features and pools, where the winter is cool with light frost. It can also be grown as a pot plant. It grows well in full sun, but also in semi-shaded areas, in a well-drained soil.
Kniphofia acraea can be propagated using both sexual (seed sowing) and asexual (rosette cuttings and division) propagating methods. Sow seed during the warm months (September–November in South Africa) on coarse river sand and slightly cover the seeds with a layer of sand, not more than 2 mm deep, and keep the medium moist. Seeds germinate after 3 to 6 weeks. Transplant the seedlings after 2 to 3 months. Seedlings must be transplanted into a well-drained soil medium. Simplest method for Kniphofia acraea propagation is division. Divide the clumps in spring (August to October in SA) by taking it out of the ground and cutting the rhizomes with a sharp instrument, such as a spade to separate the rhizomes. Reduce the roots and leaves before replanting to promote new growth.
Kniphofia acraea is hardy and not commonly affected by plant diseases, but it may be infected by fungal disease, such as black root rot and bacterial diseases, such as leaf spot and crown rot. These diseases can be controlled by spraying with bactericides and fungicides and also removal of infected plant to prevent spreading of the disease. Inflorescences are commonly infested by aphids and can be controlled by cutting of infested flower stalk or spraying with pesticides. Prevent plant infection by sterilizing your soil medium, tools, only using disease-free seeds, and also monitor pest and control them at an early stage to prevent spreading.
References
Codd, L.E. 1968. The South African species of Kniphofia. Bothalia 9: 363–513. Botanical Research Institute, Pretoria.
Dold, T. & McMaster, C. 2005. Kniphofia acraea, a rare Red Hot Poker revisited. Cactus and Succulent Journal, 77(4): 190–193.
Mucina, L. & Rutherford, M.C. (eds) 2006. The vegetation of South Africa, Lesotho and Swaziland. Strelitzia 19. South African National Biodiversity Institute, Pretoria.
Raimondo, D. & Dold, A.P. 2016. Kniphofia acraea Codd. National Assessment: Red List of South African plants version 2017.1. Accessed on 2018/05/01.
Whitehouse, C. 2016. Kniphofia the complete guide. Royal Horticultural Society: RHS Media. Peterbotough.
Credits
Ntuthuko Mabuya
Pretoria National Botanical Garden
May 2018
 
Plant Attributes:
Plant Type: Bulb
SA Distribution: Eastern Cape
Soil type: Sandy, Loam
Flowering season: Autumn
PH: Neutral
Flower colour: Cream, Yellow
Aspect: Full Sun, Morning Sun (Semi Shade), Afternoon Sun (Semi Shade)
Gardening skill: Easy
Special Features:
Attracts birds
Good potplant
Feeds honeybees
Wet sites
Horticultural zones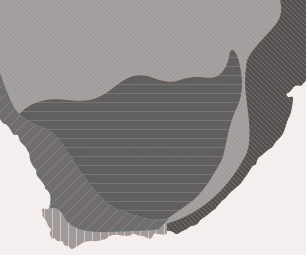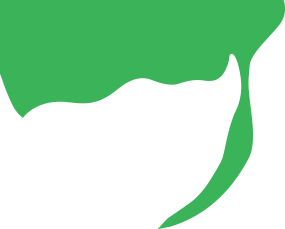 Zone 5 Bushveld summer rainfall, Light frost
Google QR Code Generator