Mondia whitei (Hook.f.) Skeels
Family: Apocynaceae
Common names: White's ginger, tonic root (Eng.); mundondo, mudondo (Angola); mundondo, bondo, molo busio (Cissongo - Central African Republic); nlondo, kimbiolongwa, kumba (Ngwaka - Democratic Republic of the Congo); ubasangbwandiya, gatimba (Lugware - Democratic Republic of the Congo); mujimbaye (Tshiluba - Democratic Republic of the Congo); lacadje (Fula - Guinea Bissau); mkombela (Kenya); citumbulo (Malawi); umondi, mundi, mindi (Zulu); sedando omutona (Uganda) and mungurawu (Shona Zimbabwe).
Introduction
Mondia whitei, White's ginger, is a truly versatile and magical African herb —  widely used medicinally and an excellent garden subject where a climber is needed to provide a shaded area.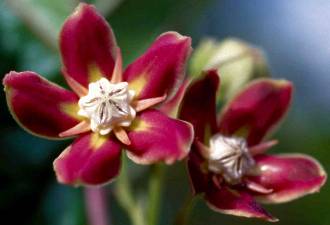 Description
Description
Mondia whitei is a perennial, woody, rather robust and vigorous climber that grows from a large tuberous rootstock. The roots are aromatic and apparently taste like ginger or liquorice and have an aroma reminding one of vanilla. The leaves are attractive, large (100-300 x 50-150 mm), opposite, with a deeply notched heart-shaped base and 30-55 mm long stalks. The stipules are well developed and consist of frilly teeth. The flowers are borne in branched inflorescences; they are large and relatively short-lived (die after 3-4 days). The reddish-purple corolla lobes are ± 14 mm long and usually have a green margin. Plants flower from October to March in the species southern distribution region, and from May to August in the northern distribution region. The large fruits (75-100 x 44 mm) are almost woody and contain many seeds.

Conservation Status
Status
The species is listed as Endangered (Raimondo et al. in prep.). It has become rare in the wild throughout its distribution range and is now of conservation value. A taxon is endangered when evidence indicates that it has a very high risk of extinction in the wild.
The main threat to the species is over-exploitation by local communities for subsistence and commercial purposes. It is reported to be extinct from the wild in its main area of exploitation in the Tugela River in South Africa (Cartan & Crouch 1998). In Kenya it is among the most heavily exploited species and is reported to have disappeared from the central province due to both over-exploitation and an increase in demand for agricultural land. Because the roots are harvested the plant is destroyed when utilised.
Various initiatives exist that strive to cultivate plants in order to satisfy the commercial demand and to reintroduce the species in the wild.
Distribution and habitat
Distribution description
Mondia whitei is endemic to South, Central, East and West Africa. In South Africa the plant is restricted to the coast and midlands in KwaZulu-Natal, and to the Limpopo Province with some records from Swaziland. From here the distribution extends north to the southern parts of Sudan and west as far as Senegal.
Plants grow in dense bush in a variety of woodland and forest habitats. They have even been reported from shrubby swamp grassland. The species is frost-intolerant and favours moist tropical and subtropical situations.
Derivation of name and historical aspects
History
A farmer, A.S. White, from KwaZulu-Natal (at Fundisweni) sent roots to Kew via the Rev. Dr. J.C. Brown (Colonial Botanist at the Cape of Good Hope 1863-1866). He indicated that the plant was extensively collected by the Zulu people and used for promoting appetite or assisting digestion. Plants were successfully grown at Kew only after the third batch that was sent. When these plants eventually flowered J.D. Hooker realised that it was distinctly different to anything he knew. He placed it in a new genus (Chlorocodon) which refers to the bell-like green flowers. It was later moved to the genus Mondia which is derived from the Zulu word for the plant (umondi). The epithet whitei was given in honour of the farmer who first sent material to Kew.
The genus Mondia is endemic to the tropical and subtropical regions of Africa, and two species are recognised.
Ecology
Ecology
Umondi has some of the largest flowers in the sub-family Periplocoideae. They have a fruity but unpleasant scent which becomes stronger later in the afternoon. They are probably pollinated by flies.
The plant grows as a climber with the basal portion of the stem usually leafless. The leaves and flowers mainly appear in the canopy of the supporting vegetation and are thus rarely noticed.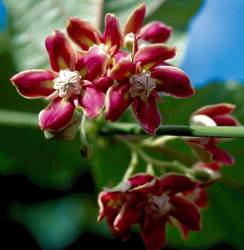 Uses
Use
Some tribes use the roots for making a tea that is used for the treatment of general pains and aches. The dried leaves are powdered and mixed with food and taken daily as a supplement.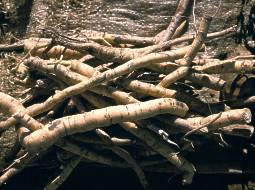 Other sources indicate that the plant is further used as a symbol of peace; a sign of power; the treatment of hypertension, stroke, anemia, asthma, hangover, mastitis and allergies; it is also taken to improve sleep, enhance urination, ease birth pains, and as mouth freshener and toothbrush. The leaves serve as animal fodder and are consumed by humans as vegetables.
Flavourant/Drink The bitter tasting roots have a vanilla odour and a sweet after-taste and are used to make a beverage similar to ginger beer. In West Africa, the roots are used to make an energizing drink for wedding parties when the roots are brewed in alcohol. Mondia can be used as a tea. It has a sweet vanilla-like flavour. The roots are said to taste bitter at first and then sweet.
Fragrance/spice The vanilla-like odour of the plant may cause it to be regarded as a novel African fragrance or spice. The roots are said to taste like liquorice, or ginger. As a potential African spice, the scent and taste of the roots has variously been described as reminiscent of vanilla, ginger, marzipan, cinnamon and liquorice and may thus make a useful food-flavouring agent.
Poison The seeds are believed to have once been used to make arrow poisons.
Fibres Strong fibres may be obtained from the stems and woven into ropes.
Horticulture The flowers are very attractive and highly recommended for cultivation.
Nutritional value/food The early Portuguese in Angola boiled the leaves with butter or olive oil to substitute it for spinach. In South Africa the root is sometimes cooked with meat to enhance the flavour. The plant has great nutritional value as it contains the vitamins A, D, K and E, and the minerals, magnesium, zinc, iron, calcium and protein.
Growing Mondia whitei
Grow
This species is easily cultivated from seed. Seeds are collected as the fruit starts to split open — pick the seeds off from their parachute-like tuft of hairs before it opens. The seeds are best sown fresh, but they can be stored for about a year under normal room conditions. Use wood-ash from a fire mixed with the seed to prevent attack by insects. Seed in South Africa ripens naturally toward the end of the winter (August), just before the spring rains start.
Sow fresh seed in spring when temperatures are warm. Fill seed-trays with compost and soil mixed in even amounts. Use a mixture of 50% seedling mix (or alternatively peat-moss or vermiculite) and 50% river sand. Sow seed and lightly cover with sand. Keep in a warm place that is moist at all times. Seedlings will germinate after ± 2(3-6) weeks. After germination protect the young plants from wind and sun and continue to water regularly - do not let the soil dry out completely. Seedlings grow rapidly in the growing season — up to 30 cm every 3-4 days. When the long stems develop, trail these as soon as possible to prevent them from getting all tangled. When plants are 15 cm tall, re-pot in bags or pots or directly in the garden when needed. Plants should be given plenty of growing space.
Suitable areas to grow plants are usually restricted to lower, frost-free elevations. The maroon umbrella-shaped flowers splashed with yellow-green edging on the corolla lobes are arranged in attractive clusters. The coconut-scent encourages visiting insect pollinators, which are especially active in the early morning and evening. After fertilization the horned pods (follicles/fruits) develop which can reach the size of a man's outstretched hand. Undisturbed, these plants are remarkably long-lived. One specimen has been known to grow on the veranda of a hotel for 50 years.
Plants are commercially available from various nurseries at reasonable prices. Climate dictates the rate of growth. Make sure that the plants have enough room to grow.
References
Crouch, N. 1998. Umondi - the versatile herb of Africa. Custos, May: 24-25.
Gelfand, M., Mavi, S., Drummond, R.B. & Ndemera, B. 1985. The traditional medical practitioner in Zimbabwe - his principles of practise and pharmacopoeia. Mambo Press, Gweru (Zimbabwe).
McCartan, S.A. & Crouch, N.R. 1998. In vitro culture of Mondia whitei (Periplocaceae), a threatened Zululand medicinal plant. South African Journal of Botany 64: 313-314.
Mander, M., Mander, J., Crouch, N., McKean, S. & Nichols, G. Catchment action: Growing and knowing muthi plants . Share-Net, Howick.
Nichols, G. 2005. Growing rare plants - a practical handbook on propagating the threatened plants of southern Africa. South African Botanical Diversity Network Report No. 36. SABONET, Pretoria.
Pooley, E. 2005. A fieldguide to wildflowers of KwaZulu-Natal and the Eastern Region . The Flora Publication Trust, Durban.
Raimondo, D., Von Staden, L., Foden, W., Victor, J.E., Helme, N.A., Turner, R.C., Kamundi, D.A. & Manyama, P.A. (eds). In prep. Interim Red Data List. South African National Biodiversity Institute, Pretoria. (www. sanbi.org).
Ross, J.H. 1972. Flora of Natal. Botanical Survey Memoir No. 39. Government Printer, Pretoria.
Ross, J.H. 1978. Mondia whitei. Flowering Plants of Africa 45: t. 1792
Van Wyk, B.-E. & Gericke, N. 2000. People's plants: a guide to useful plants of southern Africa. Briza Publications, Pretoria.
Venter, H.J.T., Verhoeven, R.L. & Bruyns, P.V. 2009. Morphology and taxonomy of Mondia (Apocynaceae: Periplocoideae). South African Journal of Botany 75: 456-465.
Credits
Stoffel Petrus Bester
National Herbarium, Pretoria
November 2009
Plant Attributes:
Plant Type: Climber
SA Distribution: KwaZulu-Natal, Limpopo
Soil type: Sandy, Loam
Flowering season: Early Summer, Late Summer
PH:
Flower colour: Purple, Red, Pink
Aspect: Shade
Gardening skill: Easy
Special Features:
Fragrant
Medical plant
Horticultural zones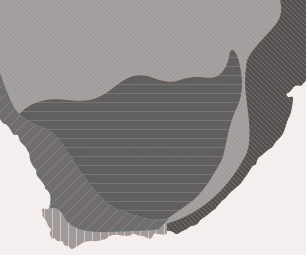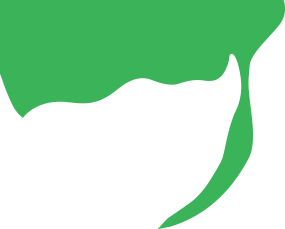 Zone 1 Coastal summer rainfall, frost free
Zone 5 Bushveld summer rainfall, Light frost
Google QR Code Generator