Othonna euphorbioides Hutch.
Family: Asteraceae
Common names: spiny othonna (Eng.); doringkers (Afr.)
Introduction
A thorny, yet charming, mound-forming species of Othonna with striking yellow flowers to brighten your garden in the cold winter days.
Description
Description
Othonna euphorbioides is a small, deciduous, succulent shrublet, up to 150 mm tall. It has a short, swollen, succulent stem, up to 300 mm thick and usually covered in a tough, peeling, yellowish grey bark. Leaves are annual, succulent, crowded at the tips of the branches, oblanceolate-obovate in outline, up to 15 mm long and 30 m wide, narrowed to a petiole-like base, woolly in axils. Flowerheads in sub-umbellate clusters, disciform, 5 mm in diameter; peduncles stiff, becoming spinescent once the flowerhead falls off. Florets greenish yellow. Fruits with stiff, short hairs on the ribs. Pappus present, bristles 25 mm long, white.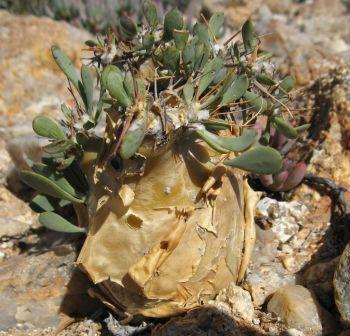 Conservation Status
Status
Othonna euphorbioides is currently listed as Least Concern (LC) in the Red List of South African plants (Helme & Von Staden 2015).
Distribution and habitat
Distribution description
The species occurs from the Kamiesberg, north into the Richtersveld and extends east into Bushmanland. It is found in cracks on granite domes and on sheets of exposed rock on low ridges, at elevation of 1 000 to 1 600 m (Hutchinson 1917; Rowley 1994; Craib 1997; Snijman 2013).
Derivation of name and historical aspects
History
Othonna L. is a large and highly polymorphic genus of ca. 120 tuberous herbs or shrubby perennials, with a marked centre of diversity in southern Africa, mostly in the Western Cape and Namaqualand, but is also represented by a few species in the Eastern Cape, KwaZulu-Natal and southern Namibia (Nordenstam 2012). The genus is recognized by the presence of undivided (or minutely bifid) styles in disc florets (Nordenstam 2012). As alluded to in the specific epithet, Othonna euphorbioides resembles some species of southern African Euphorbia with its succulent stems and spiny habit (Hutchinson 1917).
Ecology
Ecology
The fruits are very light and have a tuft of barbellate hairs (the pappus) on the top which aids wind dispersal (Craib 1997). The short, stiff hairs covering the ribs of the fruit, produce a mucilaginous substance when wet, which helps to anchor the fruit to the soil. The species is semi-deciduous in summer, producing leaves in autumn and flowers in winter, around May to late July. Because of the very thorny nature, Othonna euphorbioides is rarely grazed by livestock, but the plants are shallow-rooted and easily kicked out of the soil as livestock stumble over them in search of suitable grazing (Craib 1997). The sweet scent of the flowers suggests, as in the sister species Othonna retrofracta (Rowley 1997), that it may be pollinated by beetles.
Uses
Use
None recorded. However, it has horticultural potential.
Growing Othonna euphorbioides
Grow
This species is easily grown from seeds. Sow the seeds in autumn, in a well-drained, sandy soil mixture and cover the seeds with small stones or a layer of pumice. Keep the soil moist for germination which takes about 2 weeks. The growth of this species is associated with exposure to direct sunlight.
The architectural nature of the plant, with its succulent, swollen stem, together with the attractive yellow flowerheads in autumn and winter, makes it a worthy addition to sunny rockeries and sloped, well-drained sections in the garden, or as a feature in a container (Rowley 1994; Craib 1997). The plants should be grown in full sun and kept as dry as possibly in summer, to avoid rot.
References
Craib, C. 1997. Othonna euphorbioides, O. herrei and O. lepidocaulis: Their natural history and propagation. British Cactus and Succulent Society 15 (1), 41–47.
Helme, N.A. & Von Staden, L. 2015. Othonna euphorbioides Hutch. National Assessment: Red List of South African plants version 2015.1. Accessed on 2016/07/14
Hutchinson, J. 1917. Plants collected in the Percy Sladen Memorial Expeditions (Compositae). Annals of the South African Museum 9, 412.
Nordenstam, B. 2012. Crassothonna B. Nord., a new African genus of succulent Compositae-Senecionae. Compositae Newsletter 20, 70–77.
Rowley, G.D. 1994. Succulent compositae. A grower's guide to the succulent species of Senecio & Othonna. Strawberry Press, California.
Snijman, D.A. (ed.). 2013. Plants of the Greater Cape Floristic Region 2: The Extra Cape Flora. Strelitzia 30. South African National Biodiversity Institute, Pretoria.
Credits
Luvo Magoswana & Refilwe Kolokoto
Compton Herbarium
October 2016
Plant Attributes:
Plant Type: Shrub, Succulent
SA Distribution: Northern Cape
Soil type: Sandy, Clay, Loam
Flowering season: Autumn, Winter
PH: Acid, Neutral
Flower colour: Yellow
Aspect: Full Sun, Afternoon Sun (Semi Shade)
Gardening skill: Easy
Special Features:
Drought resistant
Feature plant
Fragrant
Good potplant
Horticultural zones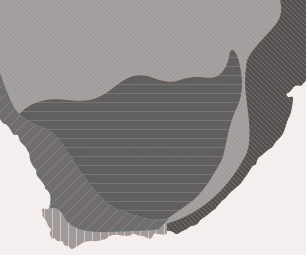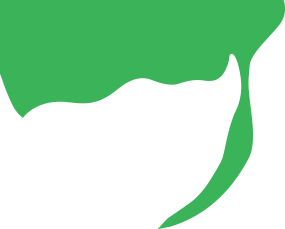 Zone 3 Winter rainfall Karoo, light frost
Zone 5 Bushveld summer rainfall, Light frost
Google QR Code Generator