Plants of the Week Advanced Search
Search results for "Trachyandra" (displaying 2 of 2 on page 1)
Refine your search
Sort by date added
Sort Alphabetically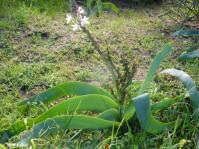 Common names:
Namaqua wild cabbage (Eng.); namakwakool, veldkool, bokkool (Afr.)
... dubia and various shrubby mesembs . Trachyandra Trachyandra falcata is an easily grown geophyte, best suited for coastal and ...
27 / 05 / 2019 | Ernst van Jaarsveld | Kirstenbosch NBG
Read More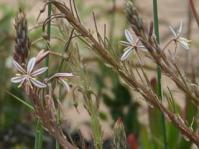 Common names:
hotnotskool, veldkool, wildeblomkool (Afr.)
... Compton Herbarium August 2009 Trachyandra ciliata is an upright to sprawling herbaceous perennial up to 0.5 ... from southern Namibia to the southeastern Cape. Trachyandra ciliata is common on sandy flats along the southwestern Cape ...
24 / 08 / 2009 | S Boatwright | Compton Herbarium
Read More