Trachyandra tabularis (Baker) Oberm.
Family: Asphodelaceae
Common names: Table Mountain cliff trachyandra (Eng.); kranskool (Afr.)
Introduction
An obligatory cliff-dweller, forming clusters of rosettes of firm, green, linear, succulent leaves that hang from the south-facing sandstone cliffs of Table Mountain on the Cape Peninsula (Western Cape). It flowers in spring, when the solitary, pendent to spreading inflorescence, bearing small white flowers, appears. Best grown in containers.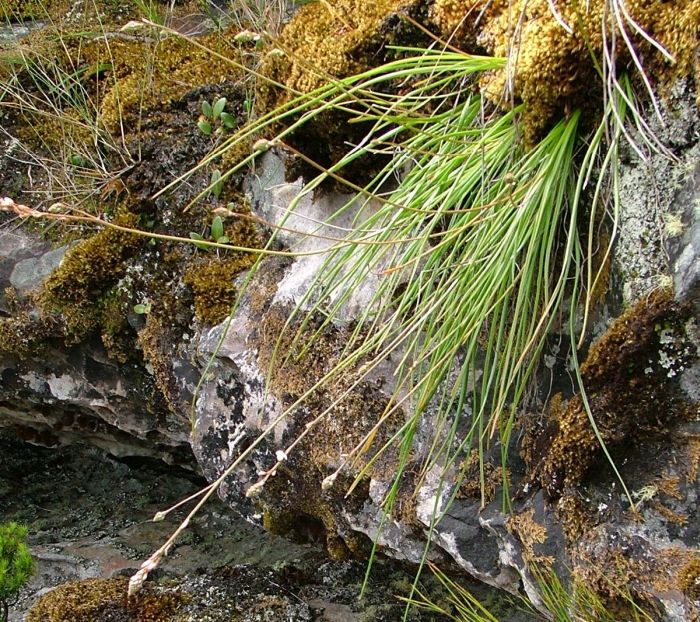 Fig. 1. Trachyandra tabularis on a cliff face, in flower, in summer. Note the inflorescences, one of which is 2-branched.
Description
Description
Trachyandra tabularis plants are solitary at first, dividing to form dense clusters. It has an herbaceous, subterranean, wiry rhizome, up to 300 mm long. The roots are yellow. Leaves 1–5, succulent, pendent, terete in young plants, becoming flat in mature plants, 750 × 2.5–7.0 mm, drooping from the basal rosette. The leaf is smooth, faintly striate, slightly translucent, the margin entire or with miniature fine teeth (denticulate).
Fig. 2. Trachyandra tabularis, a close-up of the flower.
The inflorescence is solitary, or rarely few-branched. The stalk of the inflorescence (scape) pendent to bending upwards, up to 500 mm long. The flower stalks 5–7 mm long. The flowers (perianth) with 6, white, slightly channelled, oblanceolate segments, 14 mm long, 3-nerved, with a reddish-brown keel. The perianth opens in the late morning, is sweetly scented and attracts insect pollinators. Anthers with muricated filaments, the pollen yellow. The capsule is rounded (globose), 5 mm in diameter, green at first. Seed black, angular, 2.5–3.0 mm in diameter. Flowering is in spring and summer (from September to February), the seed capsule ripening in autumn (from March to April).
Fig. 3. Trachyandra tabularis, a close-up of the fruit during a dry period. 
Conservation Status
Status
Although the population is as yet only known from the Cape Peninsula, the plants grow on sheer, south-facing cliffs and are thus well protected by the habitat. Consequently it is assessed as Least Concern (LC) in the Red List of South African plants. The species is safeguarded by its difficult to reach habitat which falls within a greater conservation region.  
Fig. 4. A close-up of Trachyandra tabularis, in summer, growing with moss.
Distribution and habitat
Distribution description
Trachyandra tabularis is a quarzitic sandstone endemic, confined to the narrow kloofs and sheer south-facing rock faces of Table Mountain and adjacent mountains.
Trachyandra tabularis grows on damp, vertical, south- to east-facing cliffs at fairly high altitudes of about 500–1000 m, in narrow, shady kloofs where temperatures are mild. Plants are firmly rooted among moss and other vegetation in crevices. Winters are cool, with occasional snow. Rainfall occurs mainly in autumn, winter and spring, 2000–3000 mm per annum (cyclonic winter rain). Table Mountain is often enveloped in cloud and the plants benefit from fog during the long dry summers.
Trachyandra tabularis grows in Peninsula Sandstone Fynbos of the Fynbos Biome (Mucina et al. 2006). Associated cliff-dwellers above Window Gorge and the Aqueduct on Table Mountain observed include: Bulbine lagopus, Crassula atropurpurea var. anomala, C. coccinea, C. lanceolata and C. nudicaulis, Disa uniflora, Elaphoglossum sp. and species of Hymenophyllum as well as moss. On the back table of Table Mountain, Trachyandra tabularis shares its habitat with Cotyledon orbiculata var. orbiculata, Crassula nudicaulis and C. pellucida subsp. alsinoides, Erepsia falciformis and Ornithogalum juncifolium.
Plants grow on mineral-poor, quarzitic sandstone substrate (light-coloured and smooth-textured), Peninsula Formation (Cape Supergroup). The cliffs with sufficient fissures, ledges and crevices are ideal for the establishment of plants.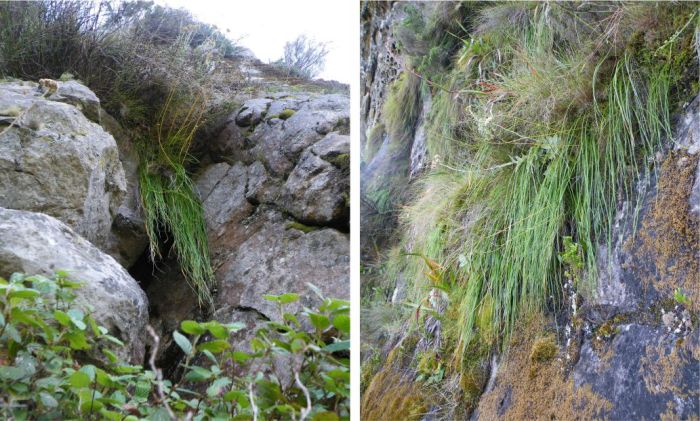 Fig. 5. Trachyandra tabularis growing on a cliff-face, in habitat, in autumn.
Derivation of name and historical aspects
History
This is the only known member of Trachyandra that grows only on cliffs. Plants are locally abundant but confined to moist southern and southeastern cliffs. On Table Mountain, plants have been observed on the lower and upper cliffs above 'The Aloes'. Growing on the cliffs is advantageous to the plant. There are no larger herbivores such as the Klipspringer (Oreotragus oreotragus) and Dassie or Rock Rabbit (Procavia capensis), as well as the Chacma Baboon (Papio ursinus), the main herbivores at this altitude.
The dark to light green pendent leaves have a soft texture. The slight translucent nature allows light to penetrate deeply, an adaptation helping the plants to cope with the shady cliff environment. The plants are evergreen, the leaves persistent and long-lived. The scented white flowers are conspicuous, attracting insects, which are the main pollinating agents.
The small angular seeds are dispersed by wind. They ripen in the autumn, coinciding with the start of the rainy season. Wind turbulence on the cliffs ensures the scattering of the seed.
Plants divide, forming dense clusters.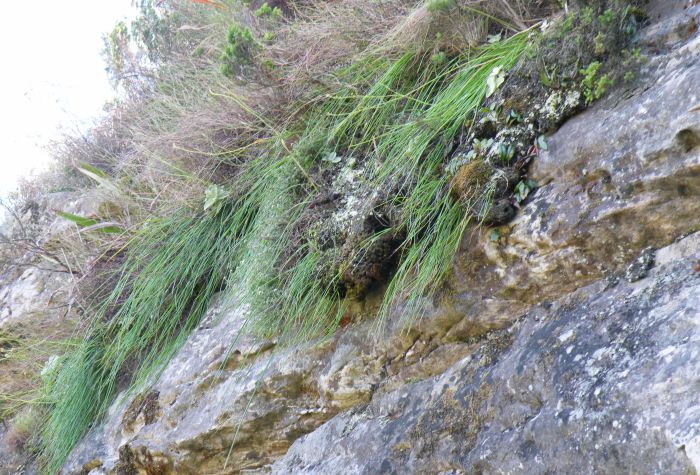 Fig. 6. A group of Trachyandra tabularis in fruit in autumn on Table Mountain.
Ecology
Ecology
Trachyandra tabularis was named by the British botanist J.G. Baker in Flora Capensis in 1897, as Anthericum tabulare, from plants collected by Bolus on Table Mountain. It was later transferred to its rightful place within the genus Trachyandra by A. A. Obermeyer in the botanical magazine Bothalia in 1962. The name Trachyandra is derived from the Greek trachy, meaning 'rough', and andros, meaning 'male', referring to the thick filaments that are usually hairy. The specific epithet tabularis , meaning 'flat topped', pertains to the flat-topped Table Mountain.
Trachyandra tabularis belongs to the subfamily Asphodeloideae, of the Asphodelaceae, the family to which Bulbine, Aloe (550), Haworthia, Gasteria (30) and Kniphofia (71) belong. There are about 60 species of Trachyandra of which most are confined to the winter rainfall region of South Africa. It is very well represented in southern Africa and most species are succulent geophytes.
Trachyandra tabularis is related to T. hirsuta, a species with firm leaves and a hairy, woody inflorescence that occurs on mountain slopes and flats.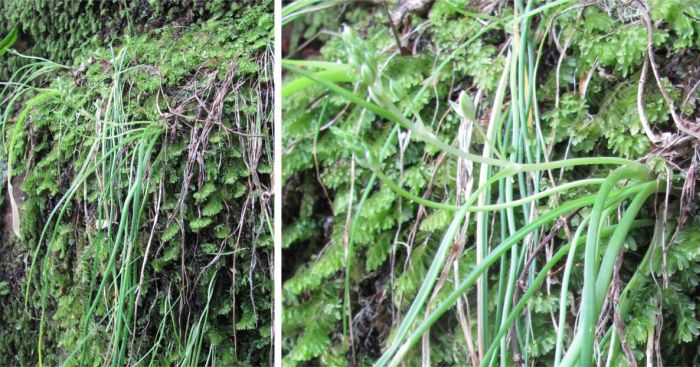 Fig. 7. A young solitary plant of Trachyandra tabularis in flower in summer, growing among the dwarf fern Hymenophyllum sp.
Uses
Use
No uses have been recorded. The young, soft inflorescence of some of the other Trachyandra species, e.g. T. falcata and T. ciliata, can be used a vegetable. It is possible that the young inflorescences would also be edible.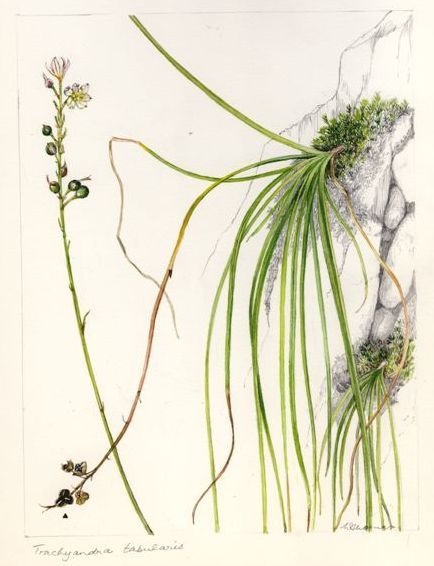 Fig. 9. The Table Mountain Cliff Trachyandra (Trachyandra tabularis) as drawn by Vicki Thomas from a plant gathered along the Aquaduct, Table Mountain (Western Cape).
Growing Trachyandra tabularis
Grow
Plants require cool, moist conditions throughout the year and are best grown in a warm temperate climate, under cool and moist conditions. Propagation is by seed or division.
Trachyandra tabularis is cliff-adapted, with specific niche requirements, such as space for its leaves to hang, acidic, mineral-poor, sandy soil, cool conditions, montane altitude with plenty of moisture during winter but less so during summer.  To simulate its specialist habitat requires special care by a plant connoisseur to create an artificial cool, south-facing aspect similar to its habitat, the upper, moist, south-facing cliffs on Table Mountain.
At Kirstenbosch I grew plants in ordinary plastic nursery containers, filled with local sand mixed with peat and compost. The plants were kept moist and they grew well and even flowered, which enabled me  to have it illustrated by botanical artist Vicki Thomas. Grow in  containers large enough to allow the plant to multiply. Use an acidic, sandy, well-drained medium, low in mineral content. A hanging basket is probably the best growing option, against a south facing aspect. Water plants well throughout the winter but less so in summer.  Propagate the plants by dividing the rhizome.
A suggested soil mixture is: 2 parts sand, 1 part peat and 1 part garden loam.  Once the plant gets growing add a mild organic fertiliser such as seagro or well broken down compost.
As a pot plant it would be best suited on a balcony or windowsill, preferably with a south-facing aspect.
The plant can be divided in autumn, and replanted in a container in a sandy mixture (peat, sand and polystyrene) and kept moist. Rooting is within 3 weeks and once well rooted transfer to individual containers. Place containers in a shady position but with full light. The south side of a building is ideal.
Sow seed in autumn or winter in a sandy medium. First moisten the substrate with a fine rose. Cover the seed lightly with a thin layer of sand. Keep moist and in a shady position.  Germination is usually within 3 weeks and the young seedlings are relatively fast growing. Transplant the seedlings to individual containers once they are large enough to handle.
References
Baker, J.G. 1897. in W.H.Harvey & auct. suc. (eds.). 1897. Flora Capensis 6: 391.
Jackson, W.P.U. 1990. Origins and meanings of names of South African plant genera. University of Cape Town.
Mucina, L. & Rutherford, M.C. (eds) 2006. The vegetation of South Africa, Lesotho and Swaziland. Strelitzia 19. South African National Biodiversity Institute, Pretoria.
Obermeyer, A.A. 1962. A revision of the South African species of Anthericum, Chlorophytum and Trachyandra. Bothalia 7: 4, 730.
Van Jaarsveld, E.J. 2001. Trachyandra. In U. Eggli, Sukkulenten Lexicon (Band 1). Einkeimblattrige Pflanzen (Monocotyledonen). Ulmer, Stuttgart.
Credits
Ernst van Jaarsveld
Kirstenbosch National Botanical Garden (Retired 2015)
Babylonstoren Farm
Extraordinary senior lecturer and researcher,
Department of Biodiversity and Conservation, University of the Western Cape
June 2021
Plant Attributes:
Plant Type: Bulb
SA Distribution: Western Cape
Soil type: Sandy
Flowering season: Spring, Early Summer, Late Summer
PH: Acid
Flower colour: Brown, White
Aspect: Shade, Morning Sun (Semi Shade)
Gardening skill: Challenging
Special Features:
Fragrant
Good potplant
Horticultural zones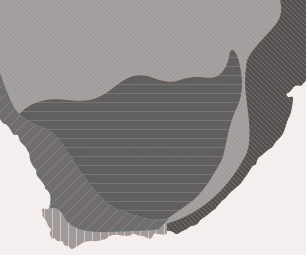 Zone 2 Coastal winter rainfall, frost free
Google QR Code Generator