Silene undulata Aiton
Family: Caryophyllaceae
Common names: dream root, gun powder plant, campion (Eng.); unozitholana, ubulawu, undlela zimhlophe (isiXhosa); kleinwildetabak (Afr.)
Introduction
This small herb is used as a 'dream plant'.
Description
Description
Silene undulata is a sticky, glandular, perennial herb up to 60 cm tall. The opposite spatula-shaped basal leaves are up to 15 cm long and the smaller lance-shaped leaves on the stem up to 8 cm long. The flowers at the tip of the stems are glandular and sticky. The spreading petals are white or pinkish. Anthers are on slender paired filaments. The narrow ovary is oblong-ovoid, 1-locular, on a hairy stalk up to 7·5 mm long; the styles, 1,5 cm long, are slender and papillate along one side. The capsule, up to 1.8 cm long, opens by recurved valves at the tip. Seeds are almost black and kidney-shaped with flattened sides.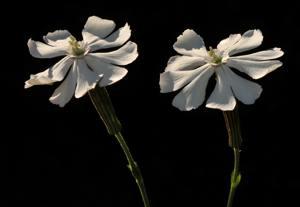 Conservation Status
Status
This species has not been selected for detailed assessment due to its wide distribution range, and so it has been given an automated status of Least Concern. The Threatened Species Programme is systematically completing full assessments for all species with automated status.
Distribution and habitat
Distribution description
Southern and tropical Africa on damp slopes and flats.
Derivation of name and historical aspects
History
Silene comes from the Greek word sialon meaning saliva, referring to the sticky stems.
Ecology
Ecology
The white, narrowly tubular flowers, with their nectar difficult to reach, develop their fragrance late in the day. All these characteristics are typical of flowers pollinated by night-flying insects with a long proboscis, such as hawk moths.
Uses
Use
Plants have been used worldwide for thousands of years by diviners and shaman to induce states of lucid dreaming in order to receive divinatory messages. Such sacred plants are classified as oneirogens, from the Greek oneiros meaning dream, and gen meaning to create.
For amaXhosa people dreams are considered to be a means of direct communication between the living and the ancestors, and dreams are closely integrated into traditional healing practices. Good dreams are considered to be those directly connected with the ancestors while bad dreams as being sent by someone who wishes to harm the dreamer.
A number of plants, collectively called izilawu and singly as ubulawu, are used in various ways to facilitate communication with the ancestors (iminyanya - referred to as shades in early literature), most often but not exclusively, during religious rituals. Ritual purity is essential for communication with the ancestors and can be achieved by washing with ubulawu plants. The foam-producing roots are crushed or grated, added to a billycan of cold water, and whisked rapidly using a forked stick that, according to custom is carved from a wild olive branch, until a head of frothy white foam is produced. Close attention is paid to the way the ubulawu foams. A lack of foam is interpreted as either incorrect timing for the ritual or the disapproval of the ancestors. This foam, called isilawu , is used as a face- and body-wash or ingested.
The word ubulawu derives from the verb ukulawula meaning (in everyday use) to give instructions, but in this sense ukulawula means to 'tell of your dreams in which you have received instructions from the ancestors'. The word is believed to have come from the Khoekhoen word laula , meaning to apologize. The white colour of isilawu is said to indicate that the medicine is clean and pure.
A number of anthropological studies have been undertaken towards a better understanding of the use of Silene undulata in the Eastern Cape.
Silene undulata is the most commonly used ubulawu plant in the Eastern Cape. The roots are harvested from wild populations and sold at informal street markets and iikemisti ( muthi shops). The trade of this species and many others has raised concern over their sustainable use and conservation status.
A recent project in the King Williamstown area has initiated the growing of Silene undulata in home gardens to supplement dwindling wild populations. The plants grow quickly and with little attention and are sold at street markets in King Williamstown.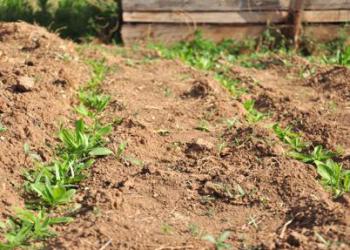 The plant has recently become available internationally as a psychoactive 'meditation herb'. Commercially it is called African Dream Root and can be bought with a credit card and the click of a mouse for about R200 an ounce!
Growing Silene undulata
Grow
According to Lorraine Solomon, owner of Kumbula Nursery in Bathurst, Silene undulata produces seed very freely and can easily become invasive if not checked. The small grey seeds, which look like gunpowder, are held in an urn-like capsule which opens at the top when ripe and are dispersed when the flower stems blow in the wind. It is said that Silene undulata is tolerant of extreme heat (+40°C) and extreme cold and even snow, when grown in the USA. The seeds are easily grown, but only on well-drained soil. They should be sown in autumn or spring in a seed box or open ground and kept slightly moist. When the young plants are about 5 cm tall they can be planted into position or thinned out. Compost should be added if the soil is very sandy.
Silene undulata appears messy in a garden bed or formal situation but is a delightful sight on dull days and evenings when the flowers open. They are very fragrant, particularly in the evening. Growth habit is lax and the many dead flower stems need to be cut away at the end of the flowering season. ( Ref: http://kumbulanursery.co.za/plants/silene-capensis-silene-undulata )
References
Dold, T. & Cocks , M . 2012. Voices from the Forest. Celebrating Nature and Culture in Xhosaland. Jacana Media.
Goldblatt, P. & Manning, J.C . 2000. Cape Plants: A conspectus of the Cape Flora of South Africa. Strelitzia 9 . National Botanical Institute, Cape Town.
Hirst, M. 1997. A River of Metaphors : Interpreting the Xhosa Diviner's Myth. In Culture and the Commonplace: Anthropological Essays in Honour of David Hammond-Took, ed. P. McAllister. Witwatersrand University Press, Johannesburg
Hirst, M. 2000. Root, Dream & Myth: The Use of the Oneirogenic Plant Silene capensis among the Xhosa of South Africa. Eleusis 4: 121-49
Hirst, M . 2005. Dreams and medicines: The perspective of Xhosa Diviners and Novices in the Eastern Cape, South Africa. The Indo-Pacific Journal of Phenomenology 5, 2: 1-22.
Jackson, W.P.U. 1990. Origins and meanings of names of South African plant genera. Botany Department, University of Cape Town.
K.F. Wiersum, M. Cocks, A.P. Dold and M. Husselman . 2006. Cultivation of Medicinal Plants as a Tool for Biodiversity Conservation and Poverty Alleviation in the Amatola Region, South Africa In R.J. Bogers, L.E. Craker and D.Lange (eds), Medicinal and Aromatic Plants, 43 - 57. Springer, Netherlands.
Raimondo, D., von Staden, L., Foden, W., Victor, J.E., Helme, N.A., Turner, R.C., Kamundi, D.A. and Manyama, P.A . 2009. Red List of South African plants 2009. Strelitzia 25. South African National Biodiversity Institute, Pretoria.
Sobiecki, J. F . 2008. A review of plants used in divination in southern Africa and their psychoactive effects. Southern African Humanities 20: 333-351.
Vlok, J. & Schutte-Vlok, A.L. 2010. Plants of the Klein Karoo. Umdaus Press, Hatfield, Pretoria.
Credits
Vathiswa Zikishe
Thanks to Tony Dold for images.
CREW Eastern Cape Node
September 2013
Plant Attributes:
Plant Type: Perennial
SA Distribution: Eastern Cape, Free State, Gauteng, KwaZulu-Natal, Limpopo, Mpumalanga, North West, Northern Cape, Western Cape
Soil type:
Flowering season:
PH:
Flower colour: White
Aspect:
Gardening skill: Easy
Special Features:
Fragrant
Medical plant
Horticultural zones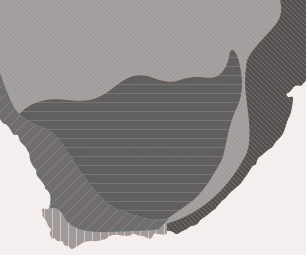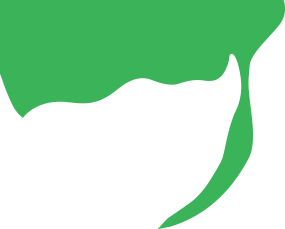 Zone 1 Coastal summer rainfall, frost free
Zone 2 Coastal winter rainfall, frost free
Zone 3 Winter rainfall Karoo, light frost
Zone 4 Summer rainfall Karoo and Highveld, Frost in winter
Zone 5 Bushveld summer rainfall, Light frost
Google QR Code Generator