Struthiola tomentosa Andrews
Family: Thymelaeaceae
Common names: woolly capespray, woolly featherhead (Eng.); veertjie, juffertjie-roer-by-die-nag, roemenaggie (Afr.)
Introduction
A slender, tomentose shrublet, with yellow to pale orange flowers in winter, spring and early summer, and yellow, stiff hairs surrounding the petaloid scales.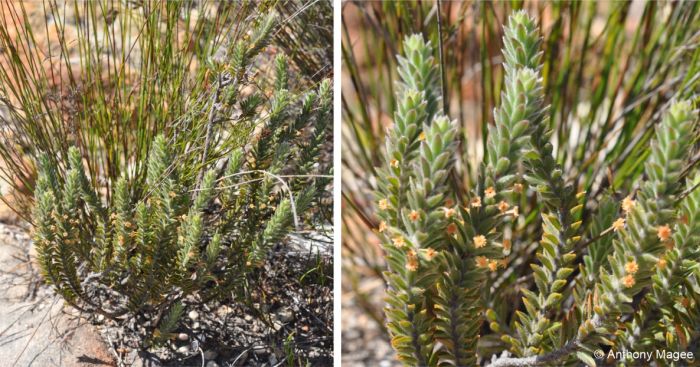 Fig. 1. Habit of Struthiola tomentosa. (Photos Anthony Magee)
Description
Description
Shrublet up to 0.6 m high, much-branched from near the base. Branches with white hairs when young, hairless (glabrous) at maturity, leaf scars not prominent. Leaves opposite, suberect to spreading, overlapping, sessile, elliptic to obovate, apex acute or obtuse. Leaves covered with white hairs when young and glabrous at maturity, 3 to 5 striations at the back of the leaves. Inflorescence a terminal spike. Flowers yellow to pale orange, occasionally cream-coloured, the rim of the tube cream-coloured sometimes reddish, tube cylindrical, ± 12 mm long, sericeous; sepals 4, spreading sometimes reflexed, ovate-acute; petaloid scales 12, fleshy, yellow, linear, surrounded by yellow, stiff hairs, shorter than scales. Stamens 4, subsessile, in a single whorl, inserted ± 1 mm below the mouth of the tube, apical callus reddish. Ovary ovoid, style ± reaching halfway up the tube, stigma penicillate. Plants flower from midwinter to early summer (July to December).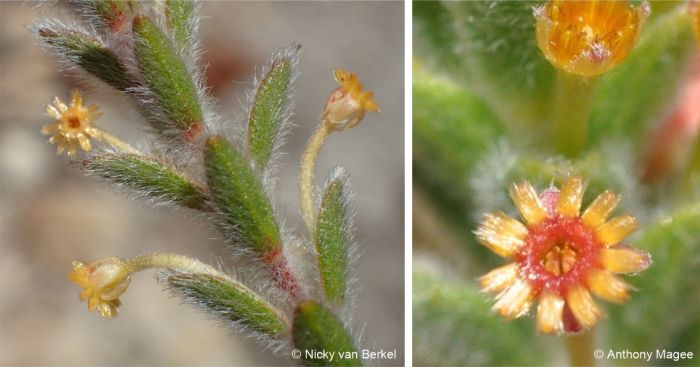 Fig. 2. Tomentose leaves and flowers of Struthiola tomentosa. (Photo Nicky van Berkel) LEFT & RIGHT, the yellow, stiff hairs surrounding the petaloid scales. (Photo Anthony Magee)
Conservation Status
Status
Distribution and habitat
Distribution description
The species is restricted to the coastal mountains in the extreme southwestern part of the Western Cape, where it has been recorded from Jonkershoek along the Hottentots Holland Mountains to the Kleinrivier Mountains near Elim, with a single isolated record to the east, from the Langeberg near Riversdale. It grows on moist sandstone slopes in fynbos.
Derivation of name and historical aspects
History
The genus name is derived from a Greek word for a sparrow or small bird, referring to a tiny seed resembling s sparrow's beak (Jackson 1990). The Afrikaans or Dutch common name veertjie refers either to the plumose flower spikes or to the usage of the flexible stems as dusters (Pooley 1998, 2003), while another Afrikaans name juffertjie-roer-by-die-nag (maiden-stirs-by-night) and roemenaggie, which is a contraction of it, is a poetical allusion to the sprays of pale flowers that are sweetly scented at night (Smith 1966). The specific epithet tomentosa, meaning 'dense woolly covering', referring to the short hairs on the leaves of this species.
Struthiola is a largely southern African genus of ± 40 species, with 3 or 4 species also in tropical Africa (Peterson 2006; Manning & Goldblatt 2012). In South Africa the genus is mainly concentrated in the Greater Cape Floristic Region of the Western Cape (Manning & Goldbaltt 2012), with a few species extending to KwaZulu-Natal.
Struthiola tomentosa belongs to the group of species with 12 petaloid scales and it is distinguished from other species of the group by its tomentose branches, stems and leaves. Struthiola tomentosa is the only species in the 12-scaled group with yellow, stiff hairs surrounding the petaloid scales: in all other species the hairs are colourless or whitish.
Ecology
Ecology
The bright flowers with slender floral tubes, included anthers, and nocturnal fragrance, in this species, as in all other species of Struthiola, are characteristic of moth-pollinated plants (Makholela & Manning 2006).
Fig. 3. Pale orange and yellow flowers of Struthiola tomentosa. (Photos Nicky van Berkel)
Uses
Use
None recorded but the species has significant horticultural potential for coastal gardens.
Growing Struthiola tomentosa
Grow
Cultivation requirements are not known for Struthiola tomentosa, it can be cultivated using the same cultivation techniques used for other species in the genus, such as: S. argentea, S. ciliata and S. myrsinites.
References
Jackson, W.P.U. 1990. Origins and meanings of names of South African plant genera. University of Cape Town.
Makholela, T. & Manning, J.C. 2006. First report of moth pollination in Struthiola ciliata (Thymelaeaceae) in southern Africa. South African Journal of Botany 72: 597–603.
Manning, J. & Goldblatt, P. 2012. Plants of the Greater Cape Floristic Region 1: the Core Cape Flora. Strelitzia 29. South African National Biodiversity Institute, Pretoria.
Peterson, B. 2006. Thymelaeaceae. In: Pope, G.V., Polhill, R.M., Martins, E.S. (Eds.), Flora Zambesiaca 9 (Part 3). Royal Botanic Gardens, Kew, pp. 85–117.
Pooley, E. 1998. A field guide to wild flowers Kwazulu-Natal and the eastern region. Natal Flora Publications Trust, Durban.
Pooley, E. 2003. Mountain flowers, a field guide to the flora of the Drakensberg and Lesotho. Natal Flora Publications Trust, Durban.
Raimondo, D., Von Staden, L., Foden, W., Victor, J.E., Helme, N.A., Turner, R.C., Kamundi, D.A. & Manyama, P.A. (eds) 2009. Red list of South African plants. Strelitzia 25. South African National Biodiversity Institute, Pretoria.
Smith, C.A. 1966. Common names of South African plants. Memoirs of the Botanical Survey of South Africa No. 35. Government Printer, Pretoria.
Credits
Thuli Makhoba
National Herbarium, Pretoria
October 2021
Acknowledgements: Images by Anthony Magee and Nicky van Berkel.
Plant Attributes:
Plant Type: Shrub
SA Distribution: Western Cape
Soil type: Sandy
Flowering season: Spring, Early Summer, Winter
PH: Acid
Flower colour: Cream, Yellow, Orange
Aspect: Full Sun
Gardening skill: Challenging
Special Features:
Fragrant
Horticultural zones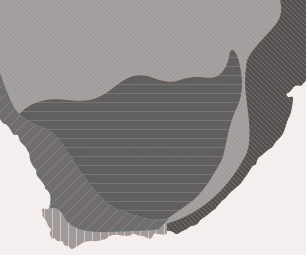 Zone 2 Coastal winter rainfall, frost free
Google QR Code Generator