Wachendorfia brachyandra W.F.Barker
Family: Haemodoraceae
Common names: short-stamen butterfly lily, lax butterfly lily
Introduction
This is a long-lived and free-flowering species, ideal for a sunny rockery.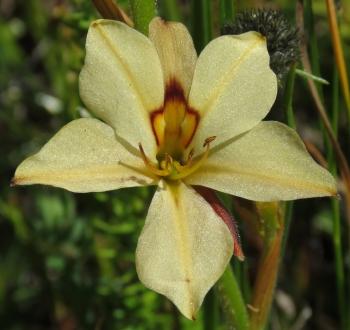 Description
Description
Wachendorfia brachyandra is a short, deciduous, winter-growing, cormous plant that grows 200–650 mm tall and has a rootstock that is a corm with deciduous roots. The leaves are hairless, linear to lanceolate and 35 mm wide and like most species from this genus, have very distinctive longitudinally pleated leaf blades, and leaves that are usually shorter than the stem.
The flowers are asymmetrical and pale apricot-yellow, marked with darker brown, central markings. The flowers are in lax panicles with very short stamens and papery bracts, that are recurved above. These striking flowers are usually unscented, with each flower just lasting a day, with the exception of W. thyrsiflora, which has flowers that can last 2 days in rainy conditions.  Flowering occurs in late winter, spring and early summer, from August to December.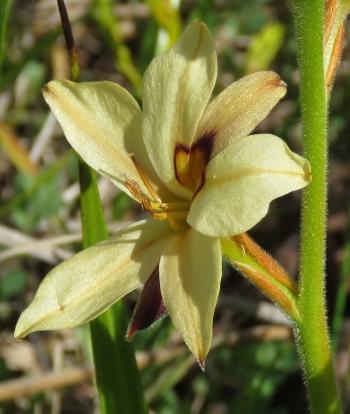 Conservation Status
Status
According to the Red List of South African plants, Wachendorfia brachyandra is assessed as VU (Vulnerable). A species is placed under Vulnerable when the best available evidence indicates that that specific species meets at least one of the 5 IUCN criteria for Vulnerable, meaning the species is facing a high risk of extinction. W. brachyandra is threatened mainly by alien grasses and herbaceous plants, causing ongoing habitat degradation at a number of the remaining locations. Also, according to the website, at least 40% of locations known through historical collections, have gone locally extinct, due to habitat loss to urban expansion over the past 60 years, and also habitat loss is continuing. Around Elgin, which is centred on the town of Grabouw, its habitat has also been widely transformed for fruit orchards and forestry plantations.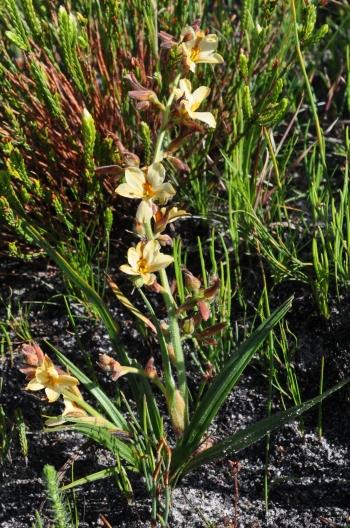 Distribution and habitat
Distribution description
Wachendorfia brachyandra occurs naturally in damp, sandstone or granite soils, between the Cape Peninsula, Saldanha and Franschoek, in the winter rainfall area of South Africa. It is most likely to be found in these habitats: Swartland Granite Renosterveld, Peninsula Granite Fynbos, Boland Granite Fynbos, Saldanha Granite Strandveld, Cape Flats Sand Fynbos, Swartland Silcrete Renosterveld and Swartland Alluvium Fynbos.
Derivation of name and historical aspects
History
The genus Wachendorfia was first described in 1757 by Johannes Burman, in honour of Evert Jacob van Wachendorff (1703–1758), who was a Dutch professor of botany and chemistry at Utrecht. This plant's specific name comes from the ancient Greek words brachys, meaning 'short' and andros, meaning 'male', referring to the length of the stamens (the male fertilizing organ of a flower) that are shorter than the styles (long, slender stalk that connects the stigma and the ovary).
There are 4 species from this genus and all are endemic to the winterrainfall region of South Africa, with W. brachyandra specifically endemic to the Western Cape Province.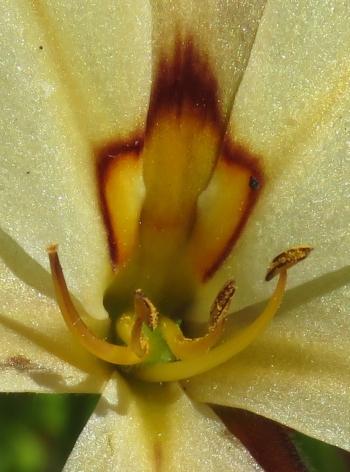 Ecology
Ecology
Enantiostyly is common in all 4 species of Wachendorfia. Enantiostyly is a form of directional asymmetry in plants in which the style is deflected away from the main axis of the flower, depending on the direction that their stigma faces. Because of this reason, pollination by most insects is very difficult. This specific species is mainly pollinated by honeybees.
Species of Wachendorfia are also one of the only recorded examples of flowers that place pollen on the beating wings of its pollinators. Pollen is placed on the undersides of the wings as they beat against the anthers of the flowers. This placement may be particularly efficient for bee-pollinated flowers, because bees harvest pollen from their bodies and the undersides of their wings and appear hard to groom.
Uses
Use
The roots and stems secrete an orange-red sap, which is used to make dye.
Growing Wachendorfia brachyandra
Grow
Unlike Wachendorfia thysiflora that thrives in wetlands and marshy soils, W. brachyandra will grow in any soil that is well drained and is ideally suited outdoors in warm position in full sun.
W. brachyandra is easy to propagate. It can be grown from seeds, sown fresh in autumn that usually germinates within 3 to 4 weeks. Division of the corms is another form of propagation that can be done for this species. The clumps of corms need to be separated in summer when they are dormant and planted 2–4 cm deep in soil. Flowering usually occurs in the third year of planting. These plants are more prolific flowerers when they are not overgrown. 
This plant is deciduous so it can be planted with some evergreen perennials and annuals, to provide colour throughout the year. It can also be planted in large groups for the best show of colour. It is a good ornamental plant and does well when planted in rock gardens.
The plants are generally not susceptible to any pests and serious diseases.
References
Biodiversity explorer: Wachendorfia brachyandra. http://www.biodiversityexplorer.org/plants/haemodoraceae/wachendorfia_brachyandra.htm. Accessed 16/10/2017
Duncan, G.D. 2010. Grow bulbs. Kirstenbosch Gardening Series. South African National Biodiversity Institute, Cape Town.
Jesson, L.K. & Barrett, S.C.H. 2002. Enantiostyly in Wachendorfia (Haemodoraceae): the influence of reproductive systems on the maintenance of the polymorphism. American Journal of Botany 89 (2): 253–262. http://www.amjbot.org/content/89/2/253.
Manning, J., Goldblatt, P. & Snijman, D. 2002. The color encyclopedia of Cape bulbs. Timber Press, Cambridge.
Wikipedia: Wachendorfia. https://en.wikipedia.org/wiki/Wachendorfia. Accessed 16/10/2017
Credits
Sisanda-Alakhe Velembo
Kirstenbosch National Botanical Garden
November 2017
 
Plant Attributes:
Plant Type: Bulb
SA Distribution: Western Cape
Soil type: Sandy, Loam
Flowering season: Spring, Early Summer, Winter
PH: Acid
Flower colour: Brown, Yellow
Aspect: Full Sun
Gardening skill: Easy
Special Features:
Feeds honeybees
Horticultural zones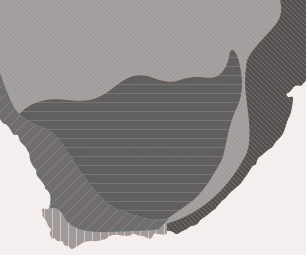 Zone 2 Coastal winter rainfall, frost free
Zone 3 Winter rainfall Karoo, light frost
Google QR Code Generator