Browse through all previous entries of Plants Of The Week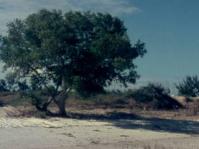 Common names:
white mangrove (Eng.); witseebasboom (Afr.); mangal, towozi, txomahati (Xironga); isikhungathi (isiXhosa, isiZulu) - these from Van Wyk et al. (2011);
Every travel agent's idea of a tropical paradise involves white, palm-fringed beaches and "the murmur of summer seas" - but what are those...
20 / 06 / 2011 | Hugh Glen | KwaZulu-Natal NBG
Read More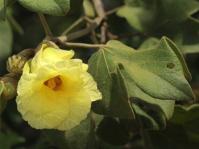 Common names:
azanza, quarters, Rhodesian tree-hibiscus, slime-apple, snot-apple, tree-hibiscus (Eng.); slymappel, snotappel (Afr.); caglacagla, ixaguxagu, ixakuxak
Azanza garckeana with its non-aggressive root system, large leaves and crinkled yellow flowers, makes a beautiful shade tree which has the added bonus...
18 / 12 / 2017 | Ashton Welcome | National Herbarium Pretoria
Read More